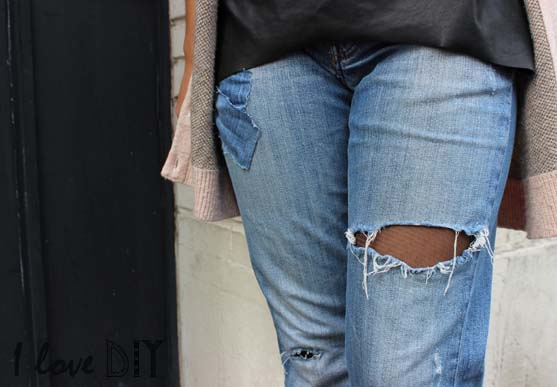 Bon le jeans troué c'est sympa et pile dans la tendance grungy … mais que diriez-vous si on lui apportait une petite touche en plus ? Alors on upgrade son jeans favori avec une pointe de résille rock et sexy …
Jeans with holes are nice and perfect for the grunge trend…but what do you think about add it a different touch ? Let's upgrade our favorite (but with holes ) jeans  with some rock and sexy hairnet…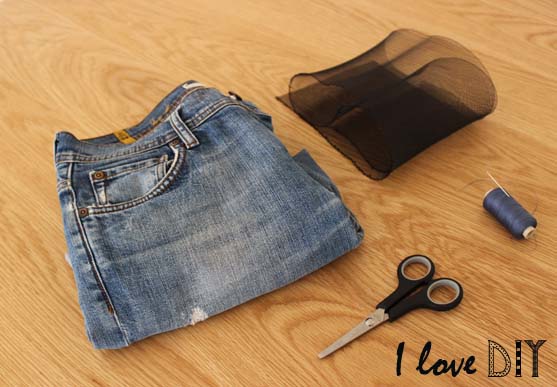 Pour customiser un jean avec de la résille il faut :
-Un jeans
-Un morceau de résille
-Du fil assorti à votre jeans
-Une aiguille
To customize your jeans with hairnet you need :
-A pair of jeans
-A piece of hairnet
-Assorted thread
-Needle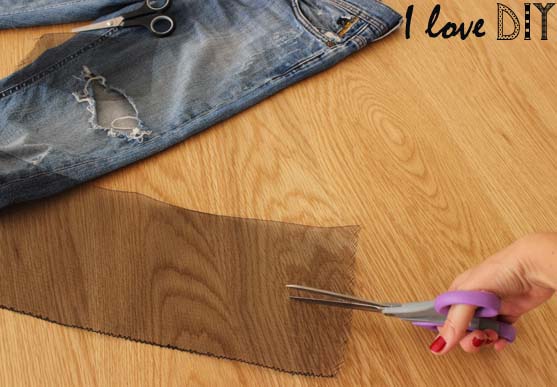 Coupez un morceau de résille un peu plus grand que le trou que vous souhaitez customiser.
Cut a piece of hairnet a little bite bigger than the hole you want to hide.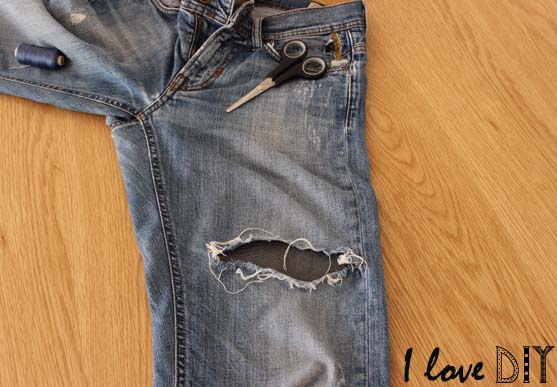 Placez-la sous le trou du jeans.
Put it under the hole of the jeans.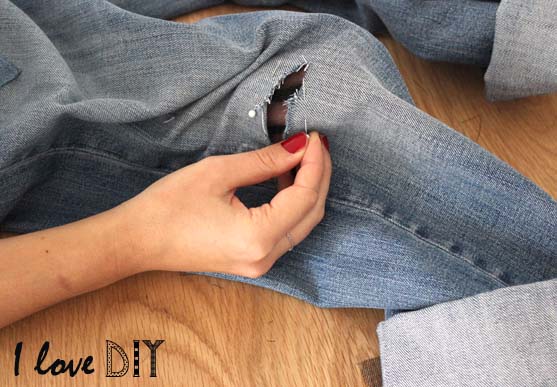 Epinglez pour maintenir le tout.
Pin to maintain the whole thing together.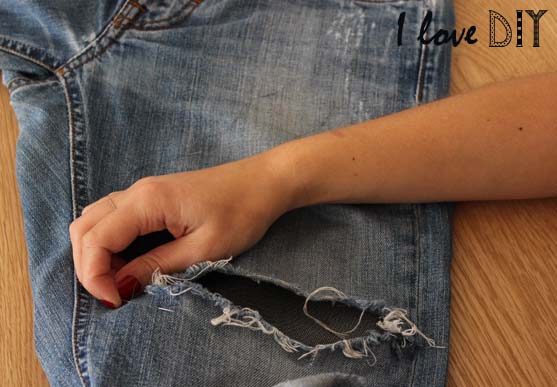 Cousez la résille avec des points invisibles.
Sew with invisibles points.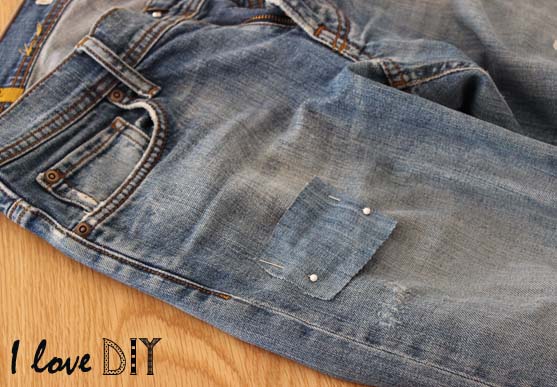 J'ai aussi ajouté quelques patchs de jeans sur un des autres trous pour avoir différentes matières et textures.
I Have also add some jeans patchs over the other holes to have different textures and fabric.
Que j'ai aussi cousu avec de tout petits points.
That I also sew with very small points.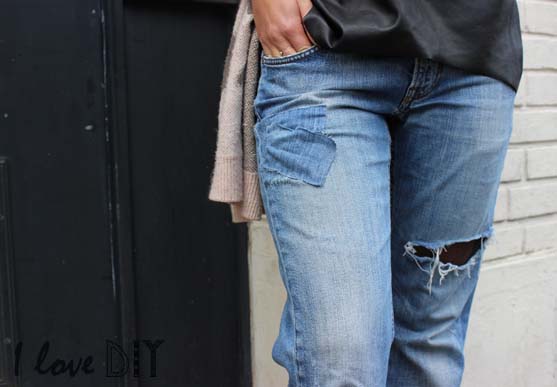 Alors vous la trouvez comment cette idée ? Vous le feriez sur un de vos jeans ?
How do you like this idea ? Would you try it on one of your jeans ?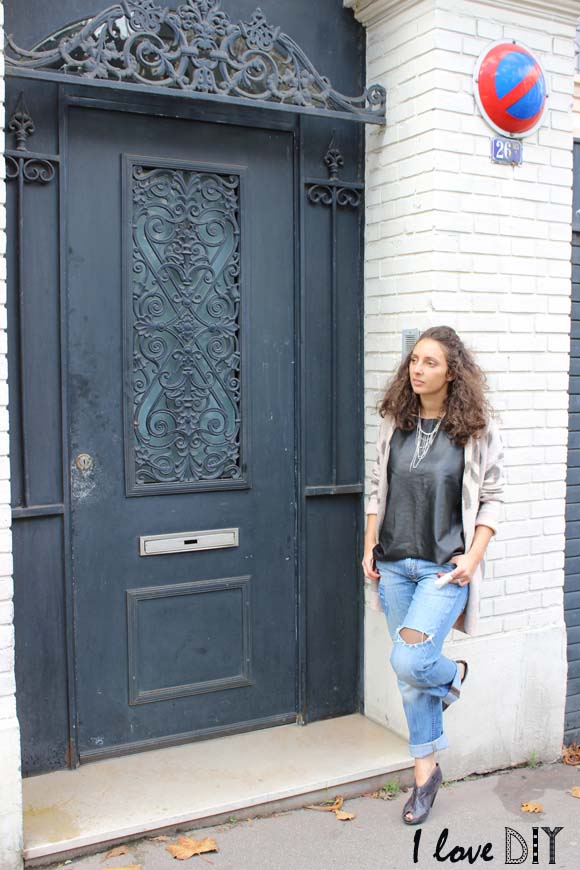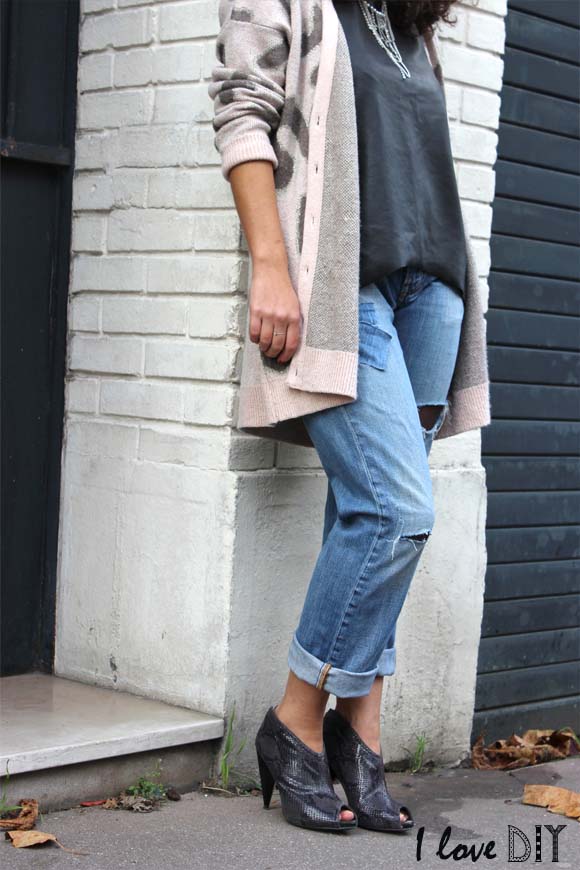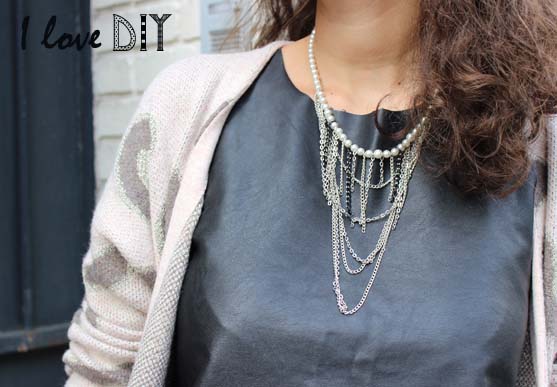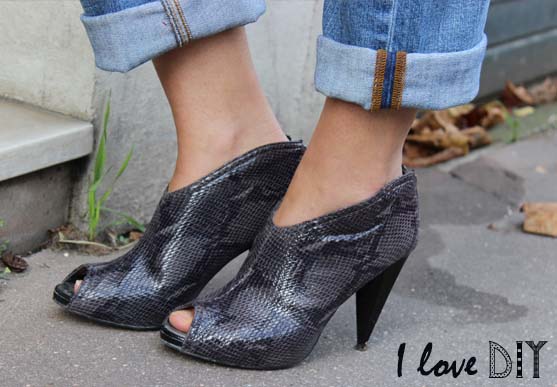 Jeans melting pot DIY, Top Olivaceous aussi porté ici, collier DIY ici, gilet Clothilde pour Bazar de filles, Low boots Marks and Spencer.
Melting pot DIY Jeans, Olivaceous also worn here, DIY necklace here, cardigan Clothilde pour Bazar de filles, Low boots Marks and Spencer.