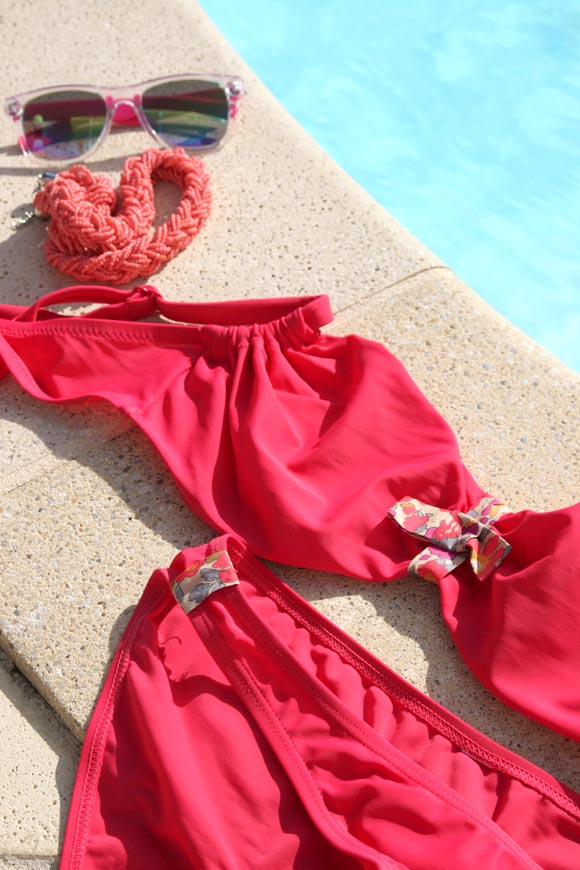 Pas facile de trouver le maillot de bain de ses rêves ! Entre coupe, coloris et petits détails qui font la différence, souvent on est obligé de faire des compromis. Alors imaginez lorsqu'on est enceinte ;-( Et bien j'ai résolu mon problème en customisant un maillot basique !
Not easy to find a bathing suit ! Between the cutting, the color and the small details that make the difference, we often need to make concessions. So imagine when you are pregnant ;-( I have solve my problem by customizing a basic one !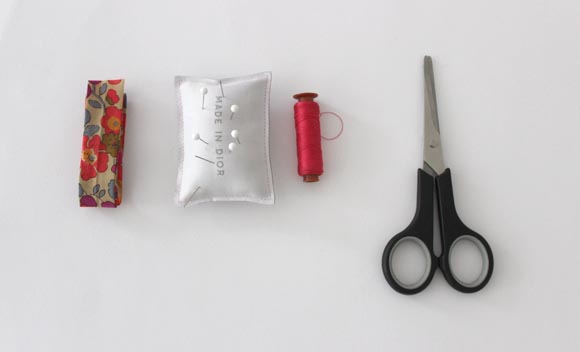 Pour customiser votre maillot de bain avec une pointe de liberty il vous faut :
-Un maillot de bain (le mien vient de chez Eurodif je l'ai acheté pendant les soldes pour 8€ l'ensemble)
-Un mètre de biais en liberty  (j'ai choisi le Fluo thé sur Perles and Co)
-Du fil assorti et une aiguille
To customize your bathing suit with liberty you need :
-A bathing suit
-One meter of liberty ribbon
-Assorted thread and needle
Coupez une petit morceau de biais et l'épingler sur les côtés du bas du maillot.
Cut a little piece of ribbon and pin it to the bottom of the bathing suit.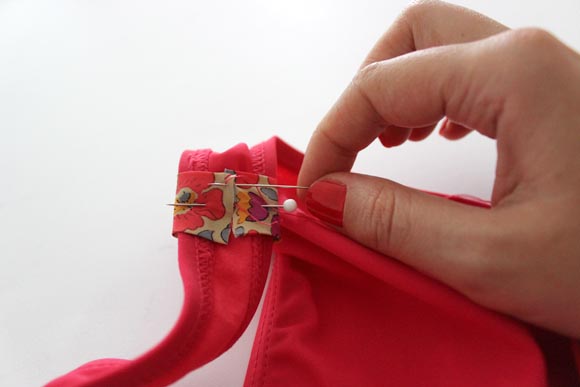 Le coudre à la main. Faites plusieurs points pour être sûr que vous ne le perdiez pas au cours d'une baignade ;-)
Sew it by hand. Secure it with several points to make sure your don't lost in on the waves ;-)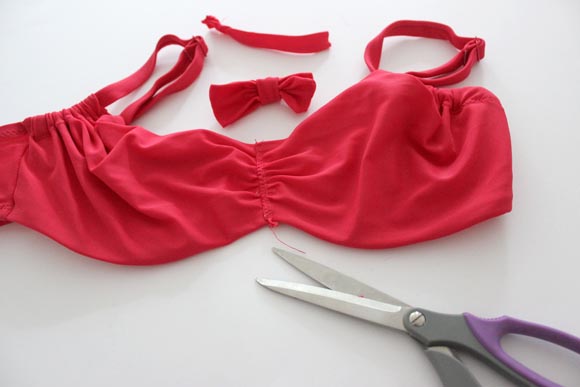 Sur mon modèle il y avait un nœud que j'ai ôté pour le remplacer par du liberty. Vous pouvez aussi customiser les brettelles, ou tout autre partie du maillot.
On the bathing suit I bought there was a bow. I remove it to replace it by the liberty. You can also decide to customize the braces or any other parts.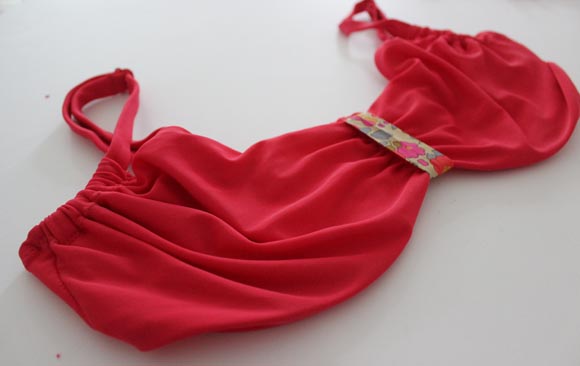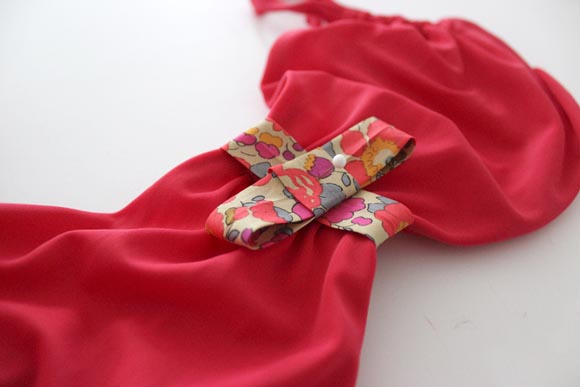 Au lieu de poser une simple bande, je l'ai orné d'un nœud plat.
Instead of putting a simple strip I realize a plate bow.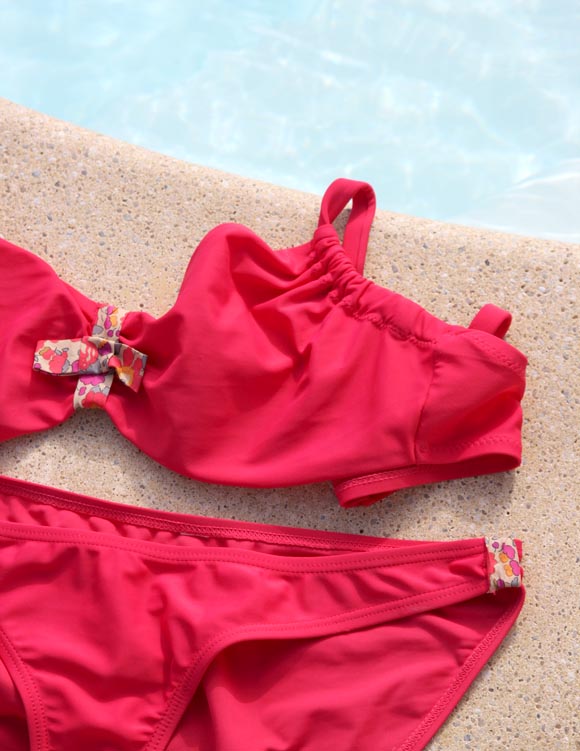 Et voila une petite custo simple qui m'aura coûté moins de 2 euros pour un total : maillot + custo = 10€.
Et vous avez-vous déjà customisé votre maillot de bain ? Si oui comment ? Partagez vos bons plans !
Tada ! A really simple way to customize your bathing suit for less than 2 euros (bathing suit and custo for 10€).
What about you ? Have you already customized your bathing suit ? If yes how ? Let's share your tipps !