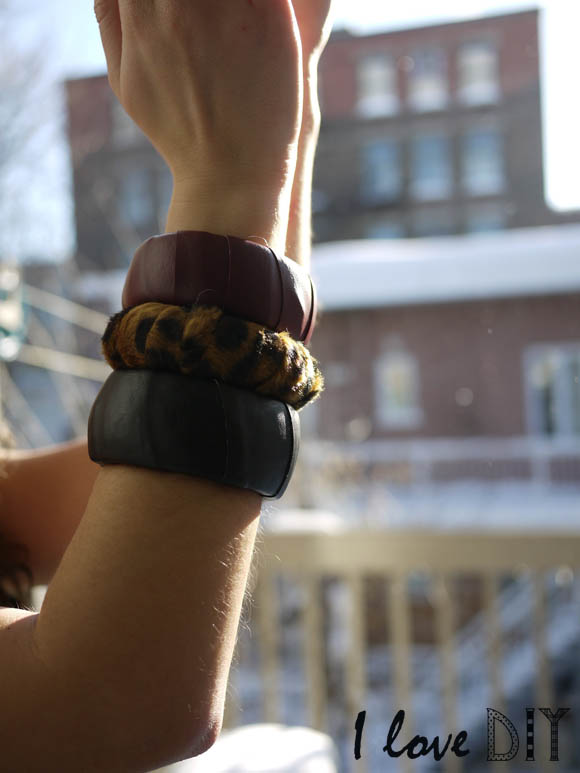 On a tous au fond de nos tiroirs de vieux bracelets en bois esprit un peu bohème qu'on aime bien mettre l'été  avec un tee-shirt blanc ?Je vous ai préparé un DIY ultra facile pour les recycler avec du cuir ou du tissu. Et si cette été vous voulez récupérer vos bracelets vous n'aurez qu'à enlever le tissu ! N'est-ce pas génial de se créer des accessoires au grès de ses envies et de ses tenues ?
We all have at the deep down of our closet some wood bangles that have a bohemian look and that we love to wear during the summer with a white tee ? I have prepared for you a super easy DIY to recycle them with leather or any fabric. And if this summer you want to take back your bangles you will just have to remove the fabric ! Isn't it great to create accessories whenever you want that fit with your outfits ?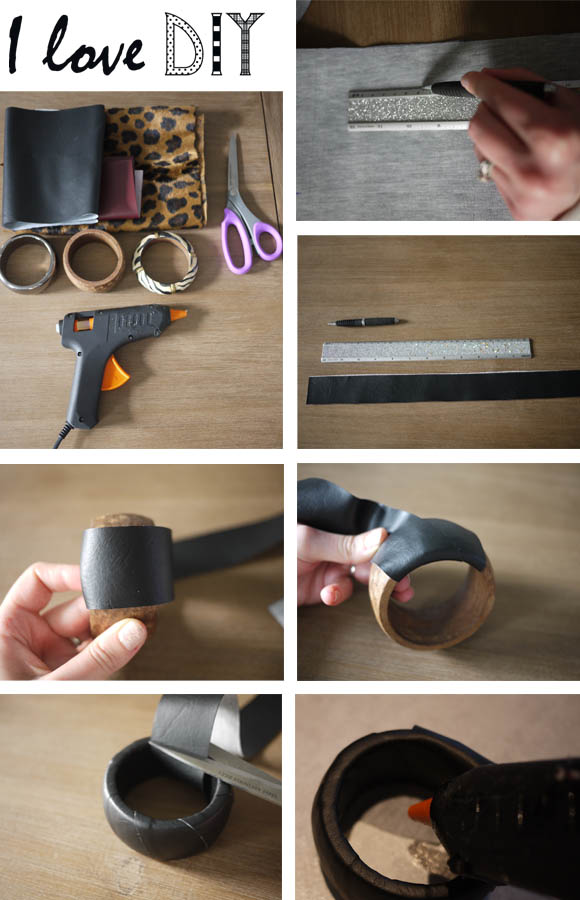 Il suffit de découper des bandes du tissu choisi, de les enrouler autour du bracelet en s'assurant qu'on ne voit pas le dessous du bracelet. Et de fixer à la fin avec un point de colle à l'aide du pistolet.
You just have to cut some strips of your choice fabric and to roll them around the bangle making sure the under of the bangle can't be seen. At the end just fix the fabric with your glue gun.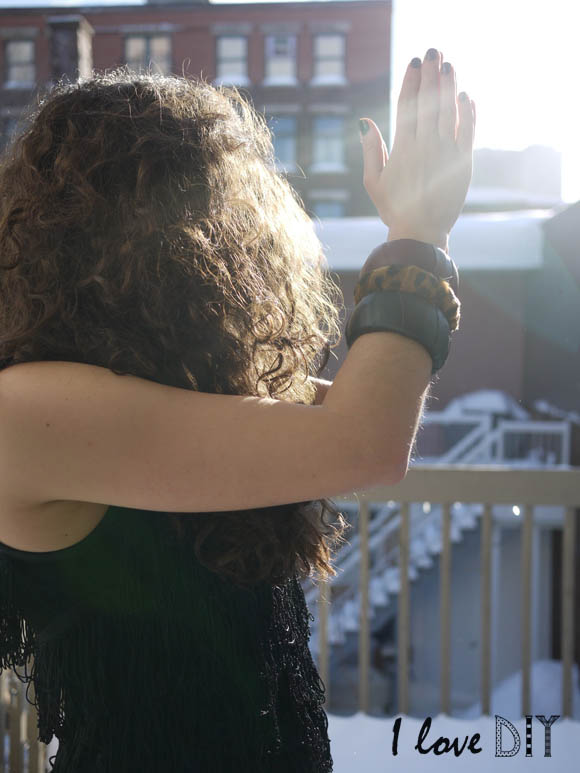 Ce que j'aime le plus c'est en porter le plus possible ensemble !
What I really like is wear them all together !