dentelle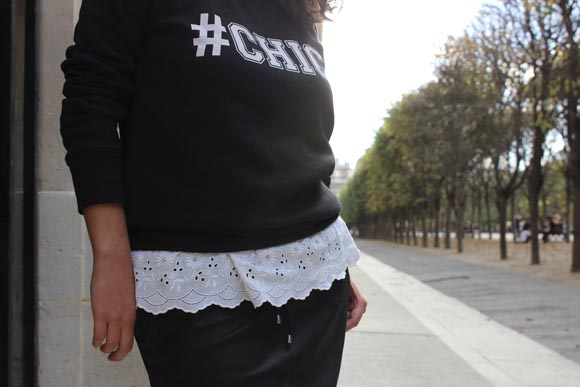 Si vous me suivez sur Instagram vous avez du voir mon teasing sur ce sweat imprimé avec un hashtag Chic ! Je l'ai personnalisé sur le site spreadshirt. J'ai beaucoup aimé le concept du site car on peut personnaliser toutes sortes d'objets ou de vêtements dont la qualité m'a vraiment surprise (ce sweat a une super coupe et est tout doux à l'intérieur… vous risquez de me voir avec souvent) mais on peut aussi vendre ses designs que d'autres personnes pourront utiliser pour personnaliser des objets !
Pour l'heure, je ne pouvais pas passer à côté d'un ajout d'une petite touche personnelle à mon nouveau meilleur ami pour l'automne. Cette pièce indispensable du dressing de cette saison rassemble 3 tendances fortes : Le sweat, le message et la dentelle.
If you are following me on Instagram you have probably notice my teasing about this sweater printed with the hashtag Chic ! I have customized it on spreadshirt. I really appreciate this website because we can customized every kind of things and the quality is really surprising (This sweater has a perfect cut and is so cosy inside… I am gonna wear it often) but you can also sell your designs that other people will use to customize !
For the moment I couldn't add a little personal touch to my new best friend for automn. This piece is essential  this season because it has 3 big trends : Sweater, message and lace.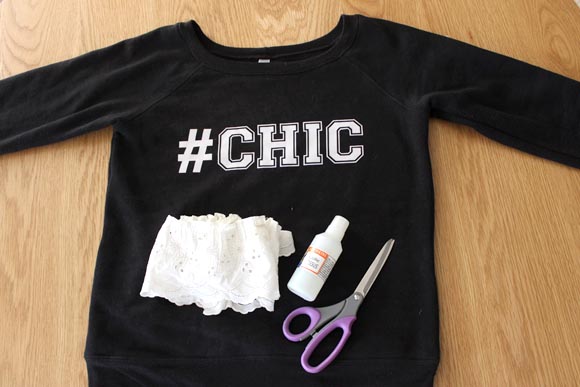 Pour customiser un sweat avec de la dentelle il vous faut :
-Un sweat
-Un bon mètre de dentelle (la longueur dépend bien sur du tour de taille de votre  pull)
-De la colle textile
To customize a sweater with lace you need :
-A sweater
-A meter of lace (the length depends on the size of your sweater)
-Textile glue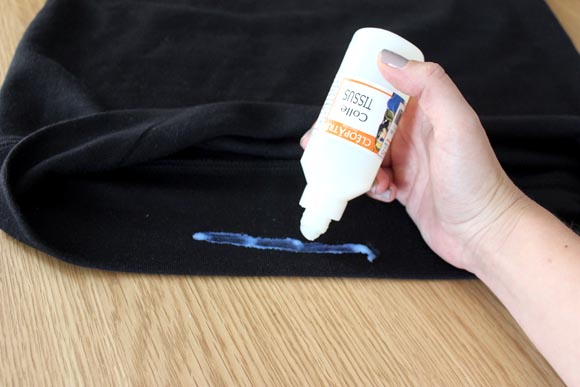 Appliquez une fine couche de colle textile sur l'intérieur du sweat.
Apply a thin layer of textile glue in the inside of the sweater.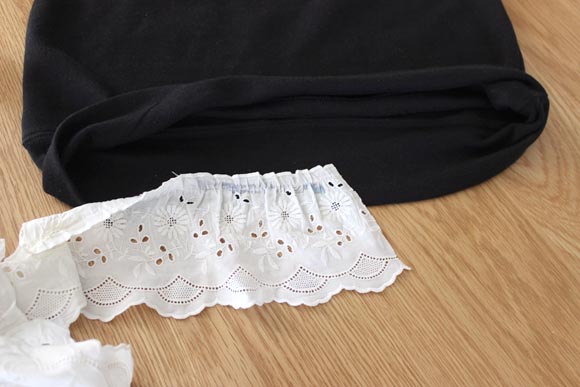 Et collez-y la dentelle. Pressez quelques secondes pour que le tissu adhère.
And glue the lace. Press few seconds so the fabric can stick.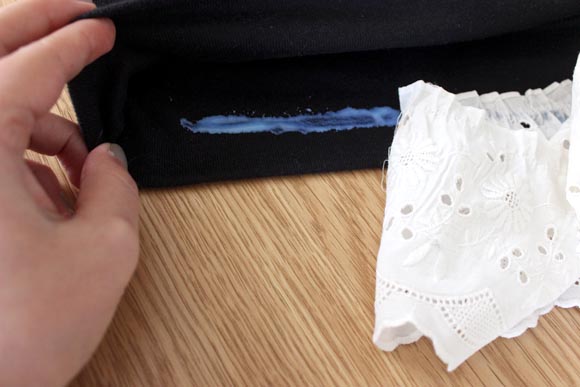 Procédez petit à petit tout le tour du sweat. Attendre 24 h avant de laver votre pull.
Les éventuelles traces de colle disparaitront au lavage.
Proceed little by little around the sweater. Wait 24hours before washing the sweater.
Glue stains will leave with washing.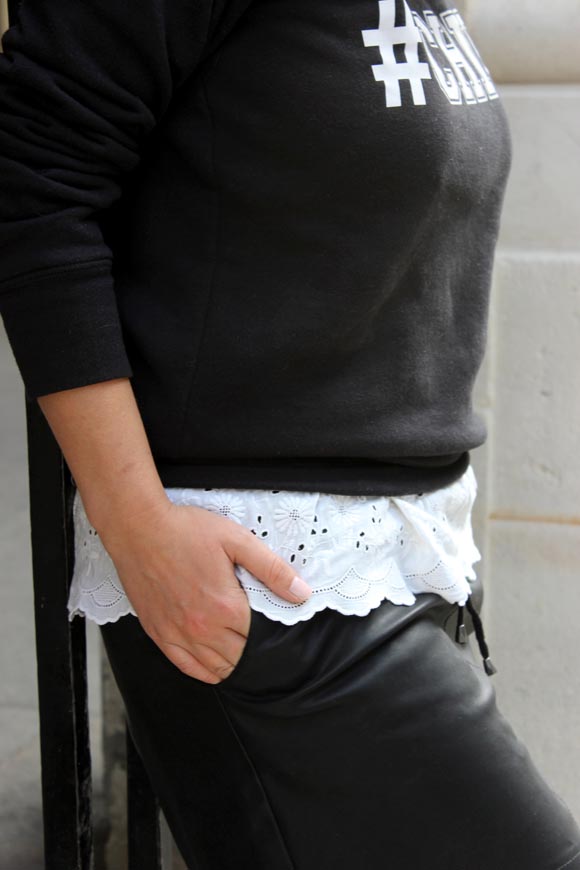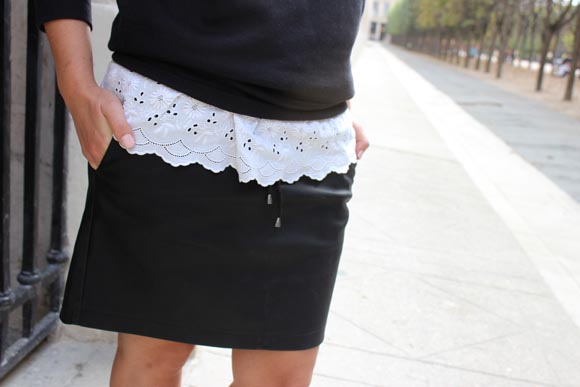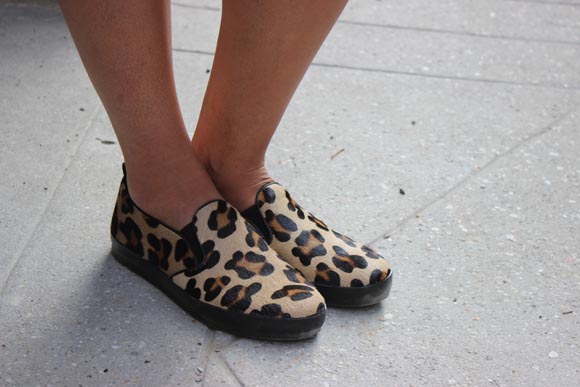 Sweat spreadshirt customisé, Slips-on Eden shoes sur monshowroom, jupe en simili Only sur monshowroom