Vous vous rappeler de mes 2 customisations de boules japonaises ? J'avais opté pour une version fleur en papier faite à base de filtres à café et une version moules à gâteaux pour la cuisine. Et bien il me restait une suspension dans mon appartement à customiser et voila qui est fait avec une version plus romantique !
Do your remember my 2 customizations of paper lightings ? I had already realized a flower version by recycling coffee filter and a cake moulds  for the kitchen. I had one lamp left in the apartment that I wanted to make and I did it here with a more romantic version.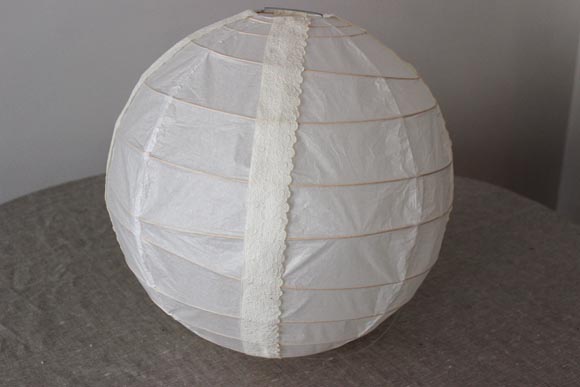 Pour customiser une suspension en papier avec de la dentelle il vous faut :
-Une lampe japonaise (magasin de bricolage ou de déco environ 3€)
-De la dentelle. La longueur dépend de la taille de votre lampe et de la surface que vous souhaitez couvrir.
-D'un pistolet à colle et des recharges de colle
To customize your paper lighting with lace you will need :
-A paper lighting (In hardware shop more or less 3€)
-Some lace. The length depends on the size of your lamp and the surface you want to cover
-A glue gun and glue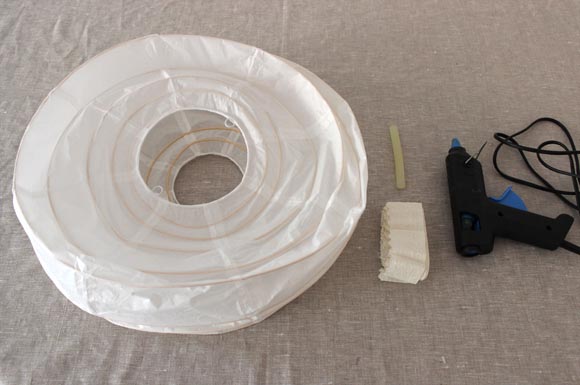 Mesurez la surface à recouvrir. J'ai souhaité pour ma réalisation placez les bandes dans le sens de la hauteur.
Measure the surface to cover. I wanted for mine to place the strips in height.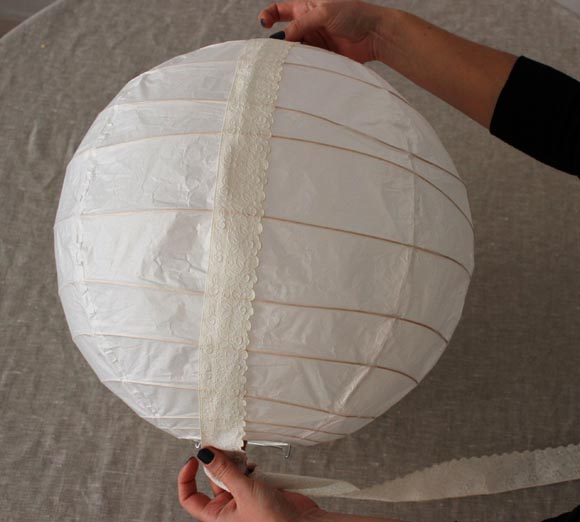 Coupez les bandes.
Cut the strips.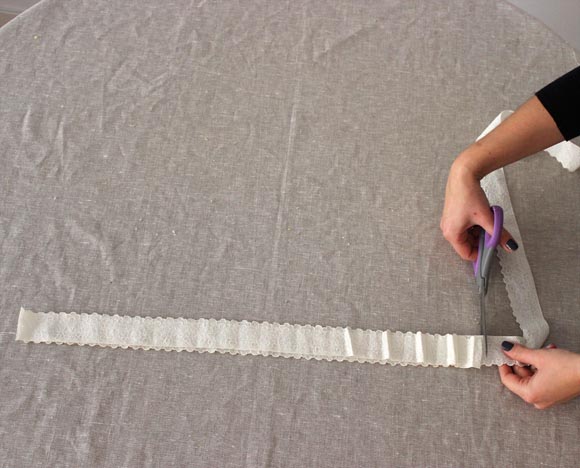 Je n'ai pas voulu mettre trop de dentelle pour éviter l'aspect trop vieillot.
I didn't want to add to much lace to avoid the old school effect.
Commencez par coller la dentelle avec un retour à l'intérieur de la lampe.
Start by sticking the lace with a small part inside the lamp.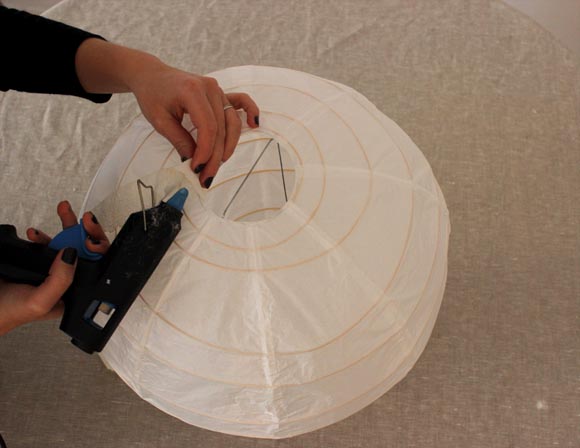 Pressez quelques secondes.
Press few seconds.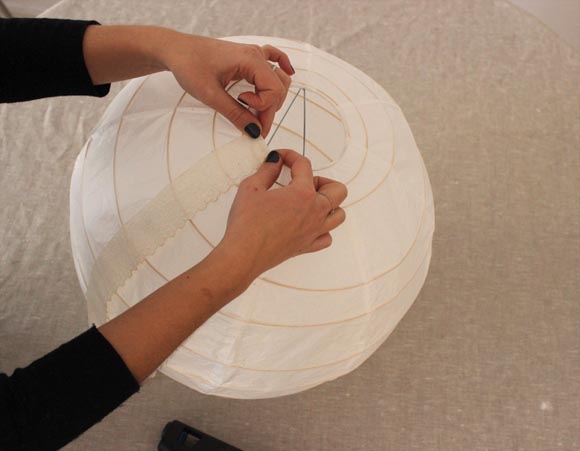 Continuez tout le long de la bande.
Continue along the strips.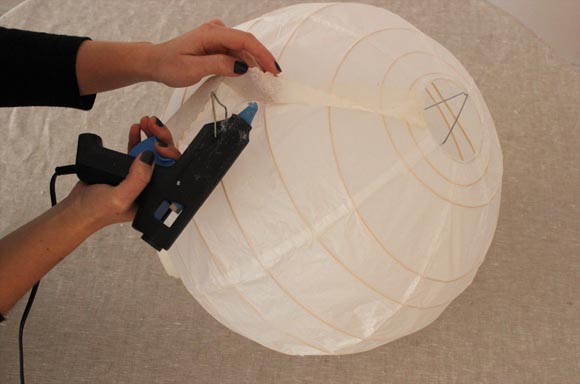 Tada ! Les photos ne rendent pas justice à ma jolie lampe… Qui est d'ailleurs très très belle une fois allumée.
Tada ! Pics are not showing well my beautiful lamp… And it is very nice once light on.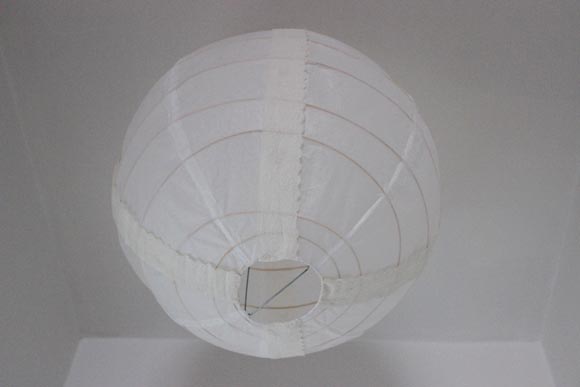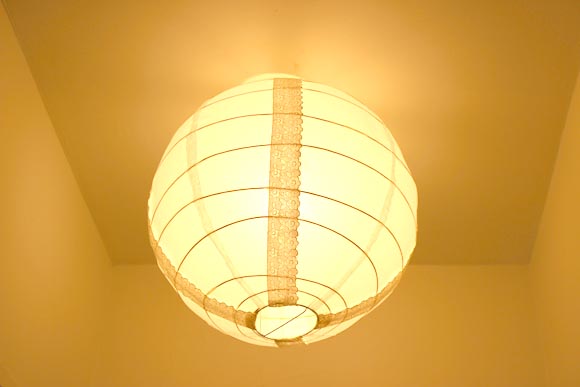 Alors parmi mes 3 versions customisées : Recouverte de fleurs en papier, de moule à muffins ou de dentelle laquelle préférez-vous ?
Among my 3 customized versions : Cover of paper flower, of muffin mould or of lace which one do you prefer ?