Après avoir lorgné le collier épingles à nourrice d'AS 29, j'ai décidé de passer à l'action et de me fabriquer ma version sans l'or blanc bien sûr ni les diamants …
After wanting so much the AS 29 necklace, I decided to move into action and realize my version without gold and diamonds of course…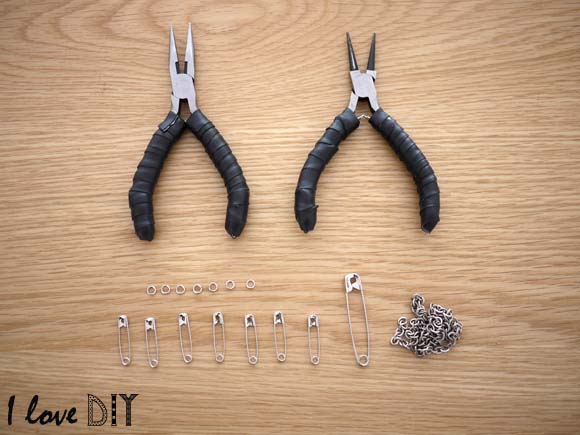 Pour fabriquer le collier épingles à nourrice il vous faut :
-40 cm de chaîne
-7 petites épingles  à nourrice
-Une grosse épingle à nourrice
-7 petits anneaux assortis
-Des pinces à bijoux
To realize your safety pin necklace you will need :
-40 cm of chain
-7 small safety pins
-1 big safety pin
-7 small rings
-Pliers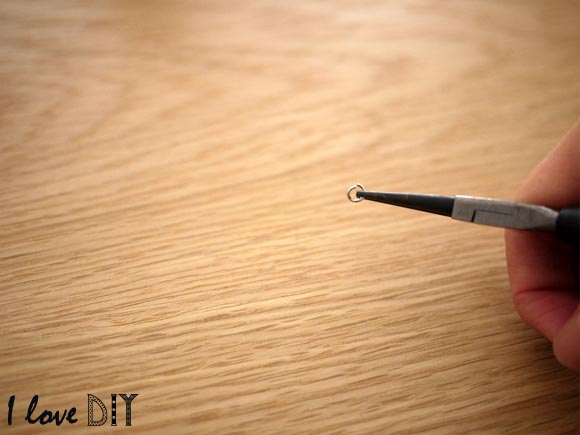 Commencez par ouvrir l'anneau à l'aide de la pince.
Start by open the ring with to the plier.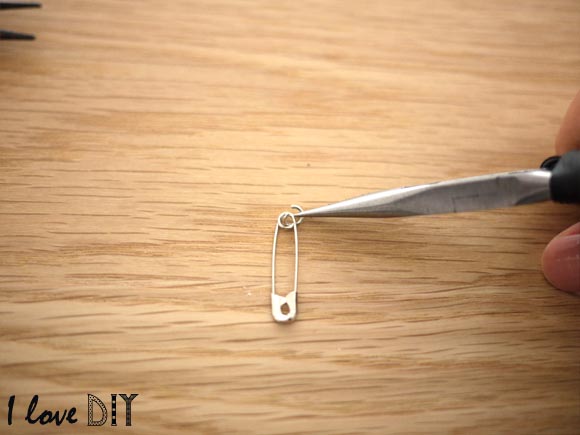 Puis passez le dans l'épingle à nourrice.
Then pass it through the safety pin.
Passez ensuite ces 2 éléments ensemble dans les maillons de la chaîne. Vous devez respecter un même espace entre 2 épingles à nourrice pour obtenir un résultat homogène.
Then pass these 2 elements into the links of the chain. You need to respect a same space between 2 safety pins to have an homogeneous result.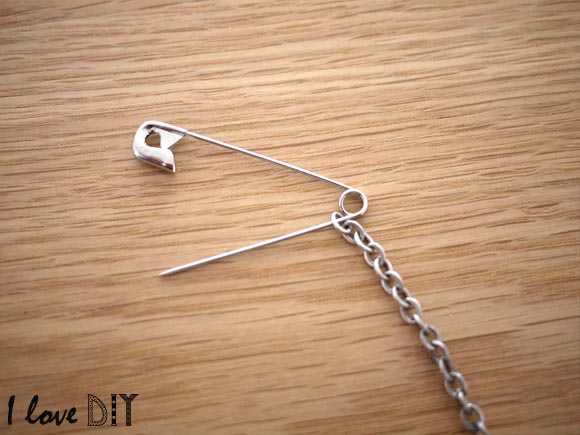 Servez-vous de la grosse épingle à nourrice en guise de fermoir en la passant aux deux extrémités. Si vous n'êtes pas à l'aise avec cette option vous pouvez utiliser un fermoir classique.
Use the big pin as a clasp by passing it through both extremity. If you don't like this option you can use a classic clasp.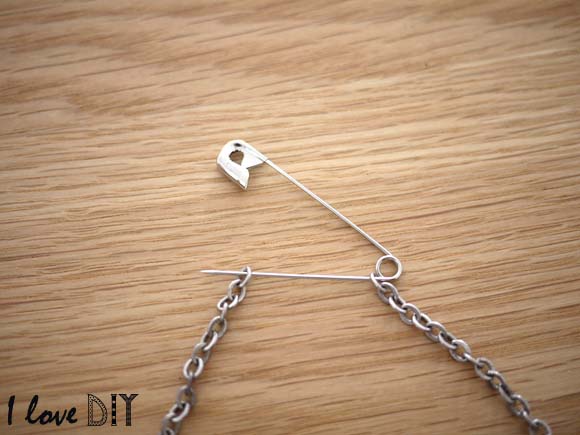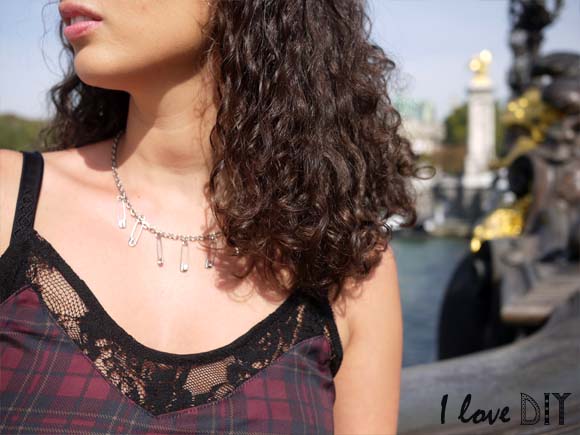 Voila ! J'aime le coté punk de ce collier pile dans l'air du temps mais aussi que sa finesse.
Voila ! I like the punk side of this necklace so trendy but also its delicacy.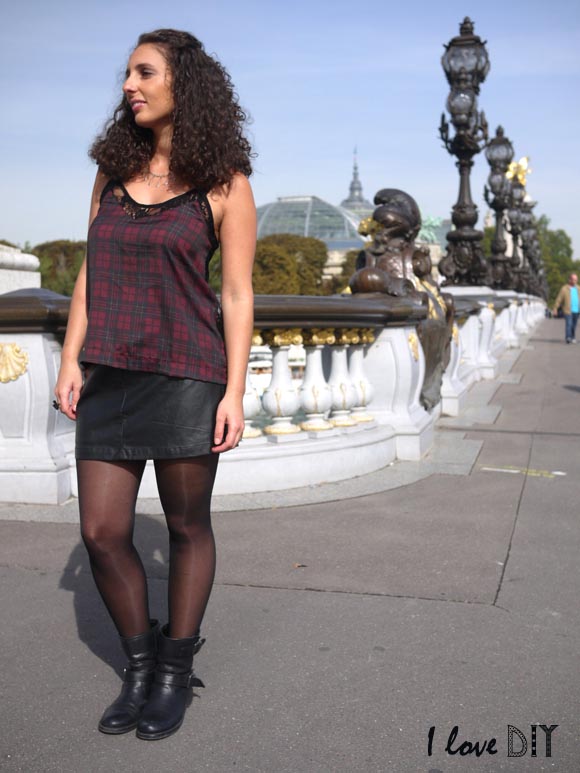 Pour jouer à fond le look punk je le porte avec un haut tartan et dentelle Zara, une jupe en skai Etam et une paire de boots Aldo.
To play the punk look, I am wearing my new DIY necklace with a tartan and lace Zara top, a mini from Etam and a paire of boots from Aldo.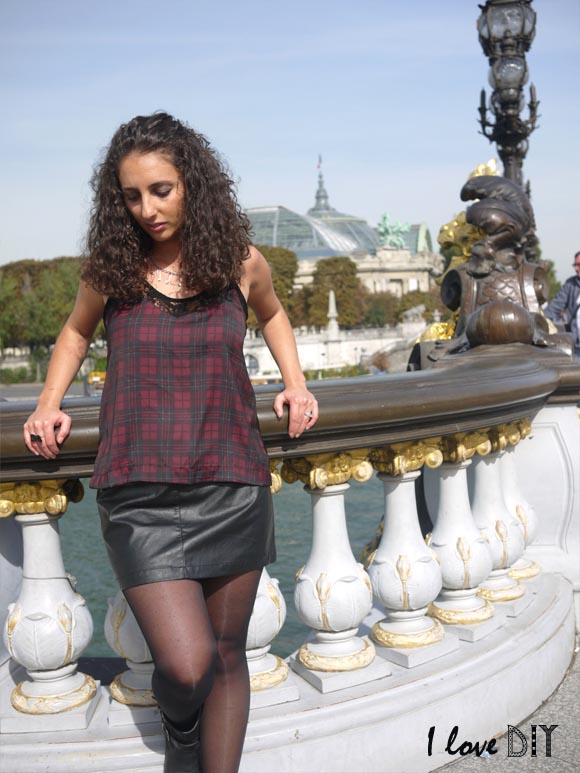 Quoi de mieux pour prendre ces photos que le magnifique pont Alexandre III avec en toile de fond le grand palais !
What is best to take these pics that the bridge Alexandre III with the "Grand Palais" at the back.