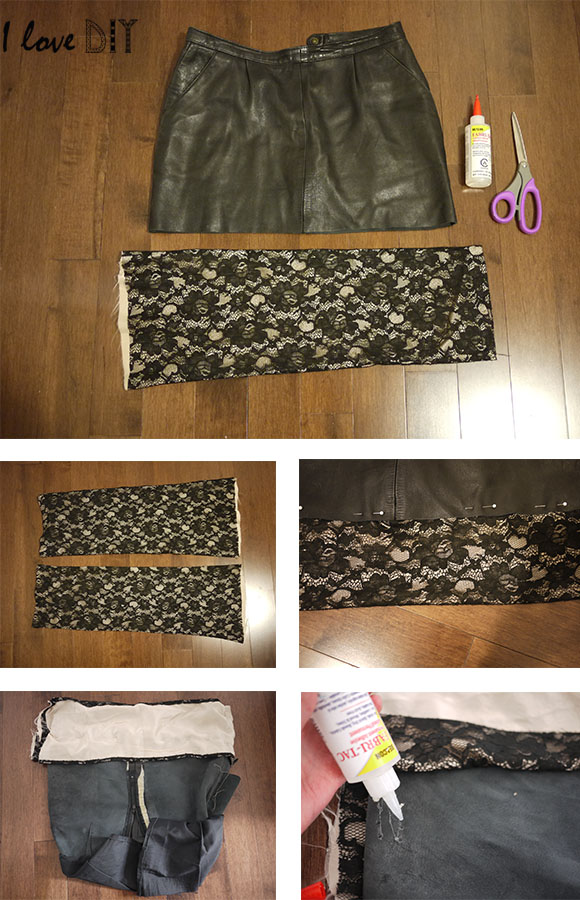 Ce DIY est arrivé à cause d'un malencontreux accident… J'ai acheté cette jupe en véritable cuir dans un vide-grenier à Saint-Cloud pour 1 Euro, elle était trop longue donc j'ai voulu la raccourcir. Le cuir se coupe très bien et ne requiert pas d'ourlet. Mais dans un élan d'impatience j'ai coupé trop court…. Je vous montre comment j'ai réparé cette maudite erreur ! Et surtout comment vous pouvez rallonger une jupe qui serait devenue trop courte.
This DIY happens because of an accident…. I bought this leather skirt in a garage sale in Saint-Cloud for 1 euro, it was too long so I decided to cut it. It's is very easy to cut leather and on top of that you don't have the make any hem. But because of my impatience I cut it too short…. I show you how I have repaired this mistake ! And above all how you can add some lengh to as short skirt.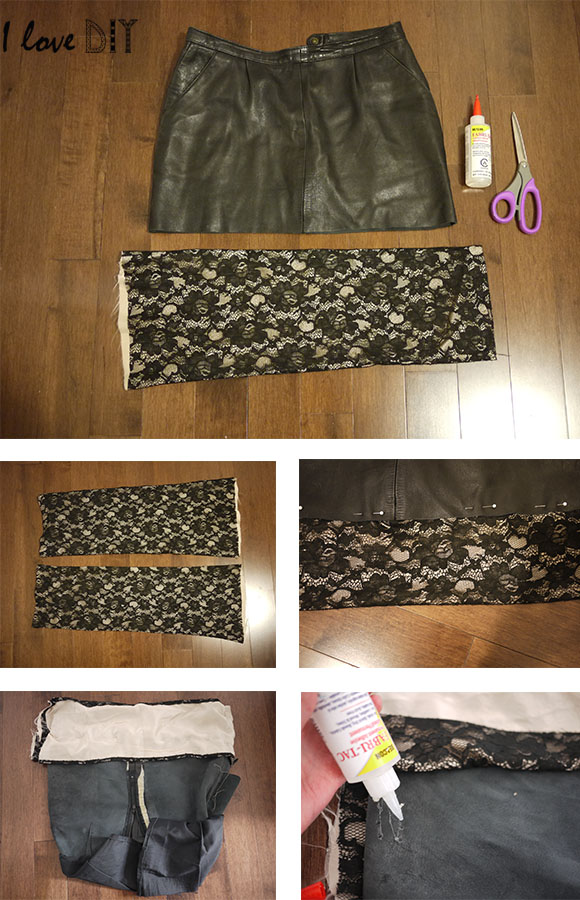 Pour rallonger une jupe trop courte il vous faut :
-Un morceau de tissu assorti ( vous n'allez pas croire ce que j'ai utilisé pour ça…. des jambes de pantalon DIY à suivre prochainement avec le reste… )
-De la colle textile ou du fil et une aiguille. Le cuir se prête très bien à la colle textile car son épaisseur le rend difficile à coudre.
1.Couper une bande de tissu de la largeur nécessaire à rallonger la jupe
2. Epinglez et réssayez la jupe sur vous
3. Collez à la colle textile ou coudre suivant le tissu de la jupe en question.
4. Laissez sécher
To add some lengh to your skirt you will need :
-A piece of assorted fabric ( you can't believe what I have been using…. legs of trousers. DIY to come soon with the rest of the trousers…)
-Textile glue or needle and thread depending of the fabric. Textile glue is perfect for leather because it is a thick material which is difficult to sew.
1. Cut a strip of fabric large enough to add lengh to your skirt.
2. Pin it and retry it to make sure
3. Glue it  or sew it
4. Let it dry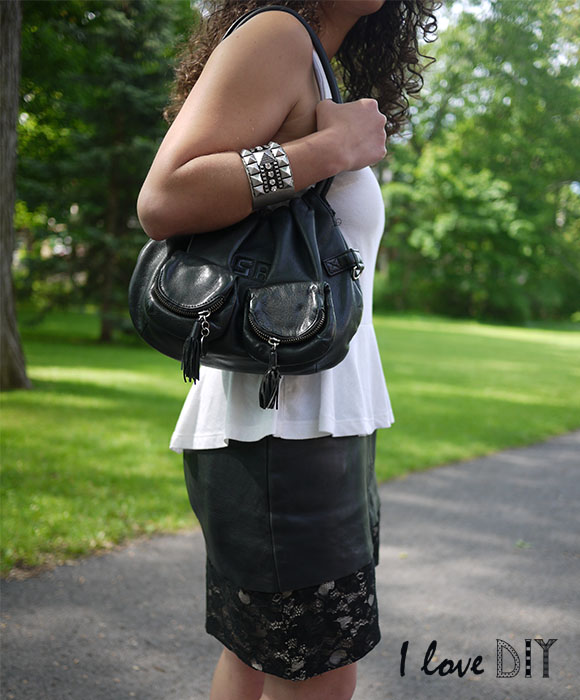 Je suis ravie de ce DIY ! Je ne cesse de porter ma nouvelle jupe qui a retrouvé une longueur raisonnable pour être portée en public ;-)
I am so happy of this DIY ! I can't stop wearing my new skirt that I have now a reasonnable lengh to be worne in public ;-)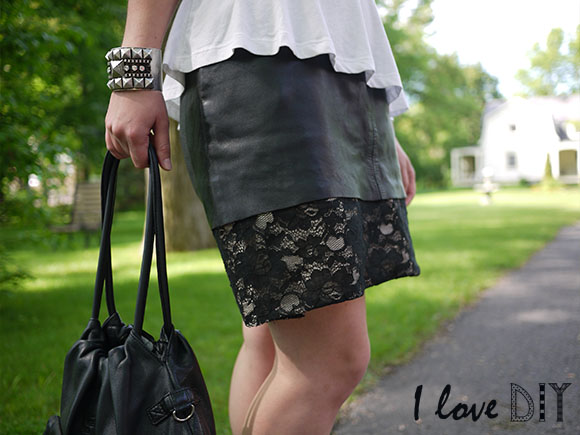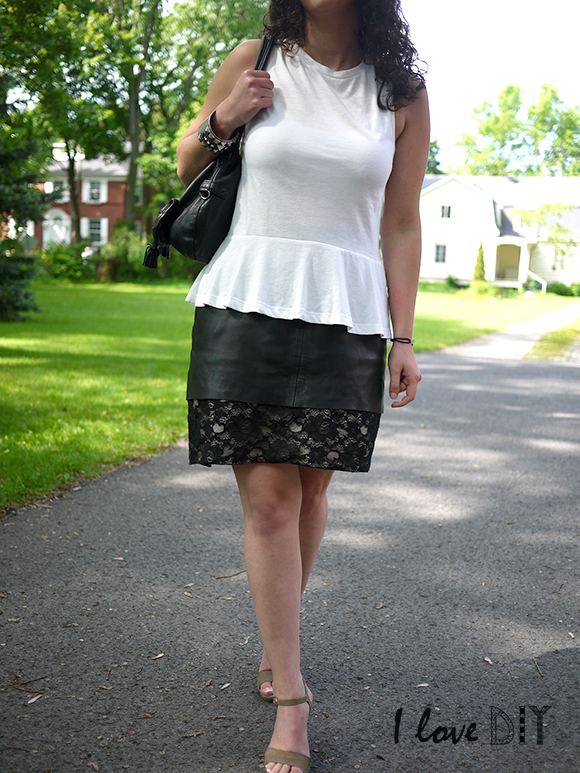 Tee-shirt H&M, manchette Aldo, Sac Sonia Rykiel, Nu pieds à talons Minelli
 H&M Top, Aldo Bangle, Sonia Rykiel purse, shoes Minelli