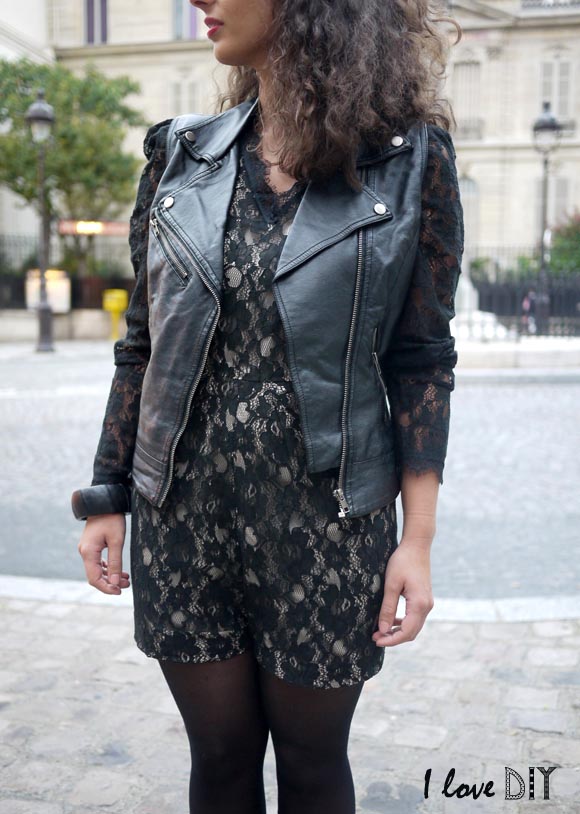 Aujourd'hui j'avais envie de vous parler de relooking. Je vais souvent dans des dépôts ventes car on y trouve des vêtements de qualité à un prix plus abordable. Des choses qu'on ne pourrait pas se payer en temps normal et qui deviennent plus abordable. Certes les pièces ont déjà été portées, datent d'une collection passée mais les matières sont souvent nobles et de qualité.
Il se peut que la coupe soit un peu démodée mais pas de panique  si on a vraiment un coup de coeur on raccourcit, on cintre, on recoud pour donner une nouvelle vie au vêtement.
Today I wanted to talk about makeover. I often go to second-hand shop because you can find quality clothes at affordable price. Pieces that maybe you can't buy and that become more accessible. Certainly they have been worn, they are from past collection but material are fine and high-quality.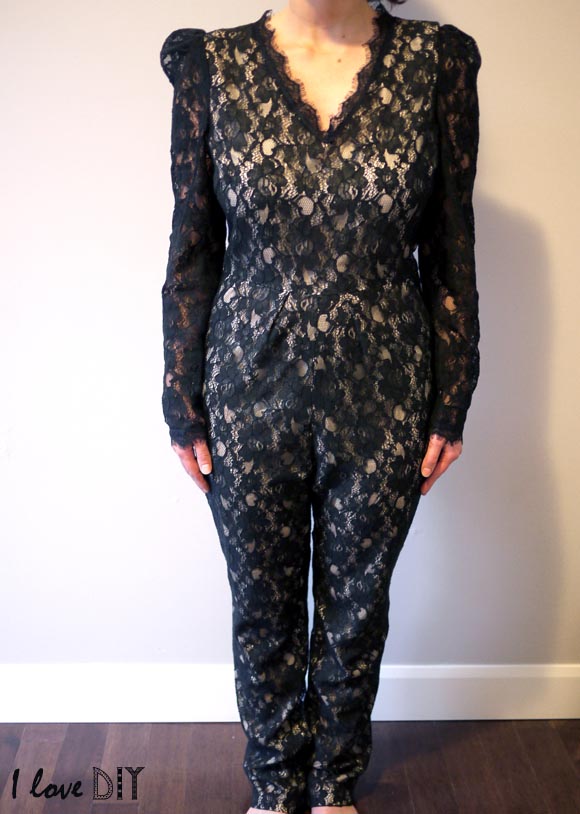 J'ai eu un gros coup de coeur pour cette combinaison (oui je sais comme ça c'est difficile de visualiser…) car la dentelle était magnifique, les finitions précises bref j'y voyais du potentiel. Mais les jambes longues ne vont pas forcément à une petite comme moi et surtout il fait oser le total look dentelle. Donc n'y une n'y deux opération transformation…
I fell in love with this lace jumpsuit (yes I know it's really hard to visualize … ) because the lace was wonderful, the finish precise in short I know there was potential. But the long legs don't fit with a small girl like me and moreover you have to dare the total lace look. So I decided to transform it.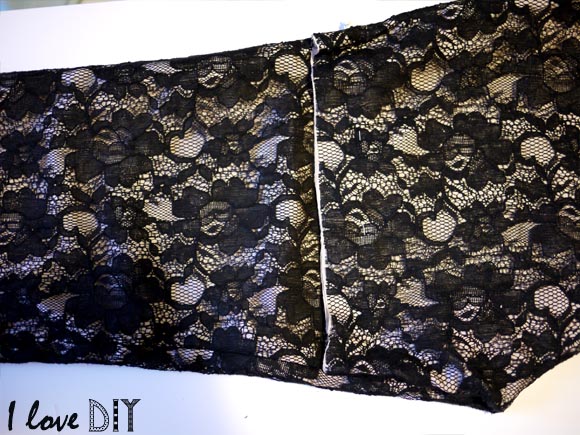 J'ai coupé la 1ère jambe.
I cut the first leg.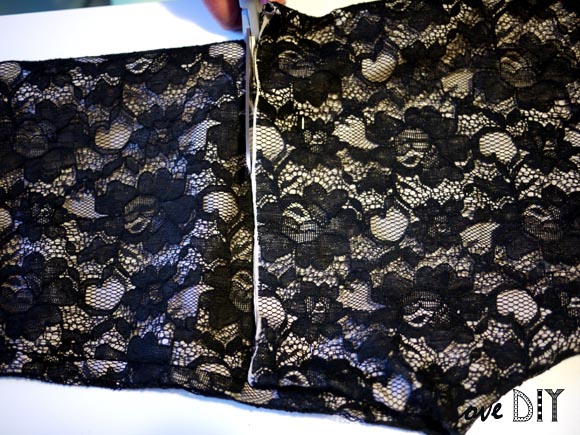 Puis la 2ème en prenant la longueur de la jambe déjà coupée. J'ai ensuite fait un ourlet à la main. Je n'ai bien sûr pas jetté les chutes je les avais utilisé pour rallonger ma jupe en cuir DIY ici.
Then the second one helped by the length of the one already cut. I made an hem by hand. I didn't through out the falls it's what I used to add length to my leather skirt DIY here. 
Et voila ! Quelques accessoires en cuir plus tard, ma combi-short a de beaux jours devant elle ou plutôt de belles nuits  !
La moral de l'histoire : rien ne se jette tout ce recycle et regarder plus loin que le vêtement lui-même !
Voila ! Some leather accessories after, my new jumpsuit can leave some beautiful days more  or nights  !
And don't forget don't through anything, recycle and try to see beyond the clothe !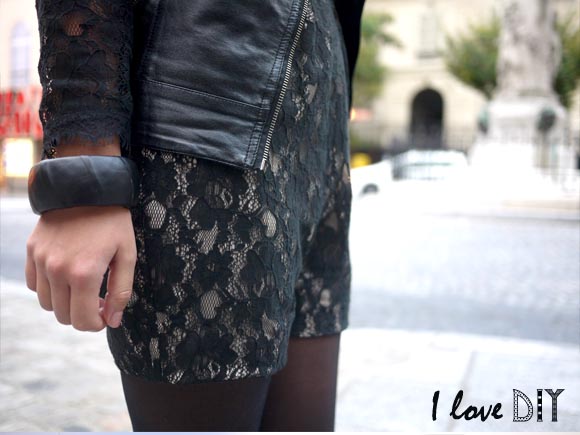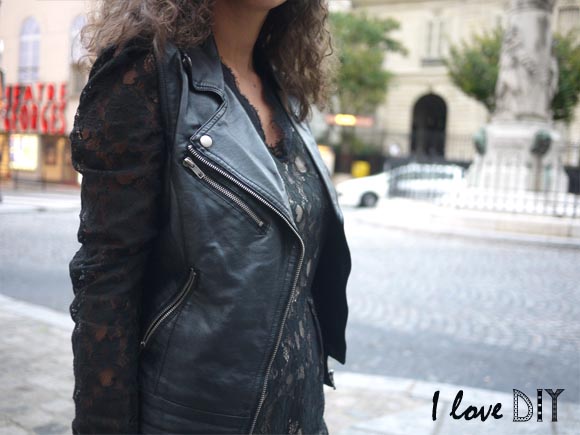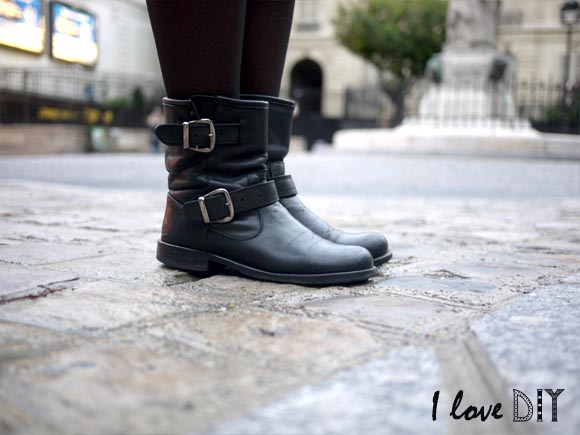 Je la porte avec :
-Un perfecto sans manches KIABI (sleeveless motorbike jacket)
–Mon bracelet recyclé DIY (recycle DIY bangle)
-Des boots Aldo
Avec ce projet je participe au Projet 12 créatif