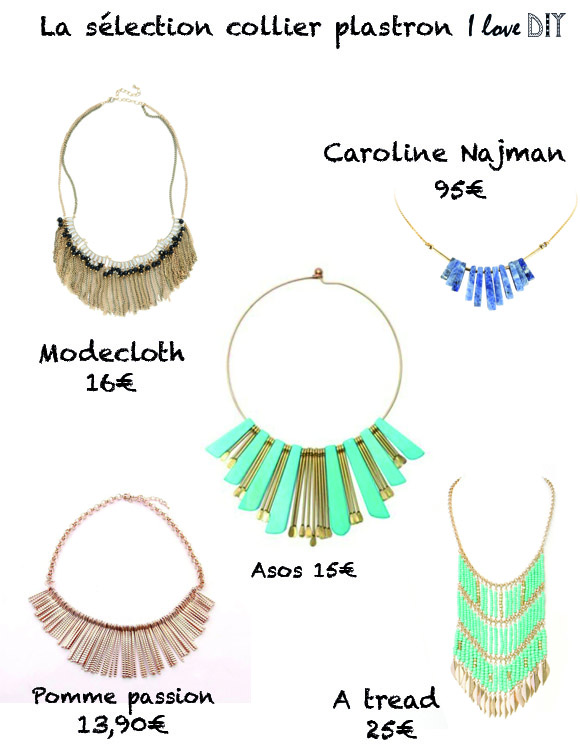 Les bijoux chaînettes fines me font craquer en version bracelet ou bague (mon bracelet chaînette DIY c'est par la ) mais pour les colliers je veux du lourd, du gros , de l'imposant bref du plastron. Voici quelques une des mes pièces favorites :
En version chaînette chez Modcloth et A Tread ou pierres véritables chez Caroline Najman. Mes coups de coeur sont les modèles de chez Pomme Passion et Asos. D'ailleurs mon collier plastron DIY s'en rapproche le plus et c'est demain ! Bien hâte de vous montrer avec quoi je l'ai fabriqué ….
I just love fine chain jewels for bracelet and ring (remember my bracelet diy one ? ) but for necklace I prefer big, huge and heavy one in one word plastron ! Here are some of my favorite pieces :
Chain version for Modcloth and A Tread or true stones for Caroline Najman. My favorite ones are from Pomme Passion and Asos. Besides my DIY version is close to these ones and I will show you that tomorrow !  Can't wait to reveal what is made with….