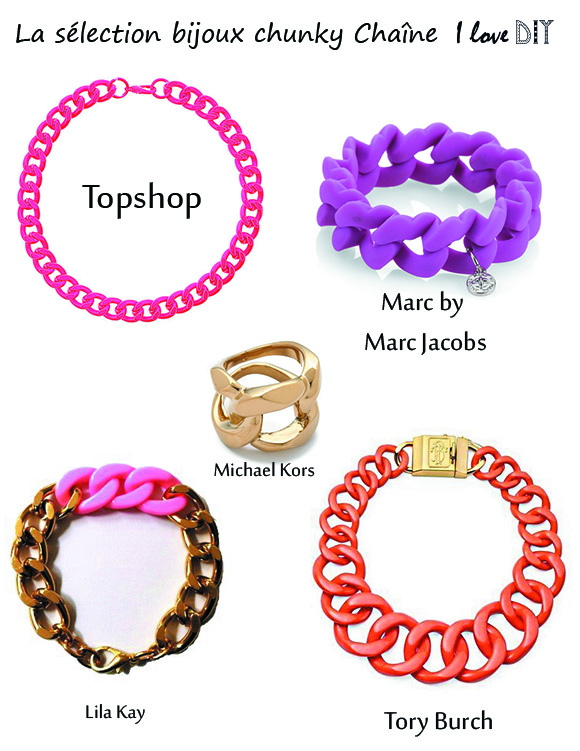 On a vu depuis quelques temps déferlé une avalanche de gros maillons et je dois dire que j'avais déja craqué pour un collier topshop (par ici)
En version plastique ou métal, bicolore, néon je les aimes tous. Voici ma sélection du moment. En version chic : Lila kay, Tory Burch ou la bague Michael Kors. Ou en version plus cheap : Topshop ou Marc by Marc Jacobs que j'adore car le bracelet est tout mou et en soft touch.
On se retrouve demain pour ma version DIY.
We have felt swamped by an avalanche of chunky chain and I have to admit that I have already feel in love with a Topshop necklace (see here). In plastic or metal, two tone, neon I like them all. Here is a selection of my favorite pieces.
Chic version : Lila Kay, Tory Burch or Michael Kors ring. Or cheap version : Topshop or Marc by Marc Jacobs that is my favorite one. The bracelet is flabby and soft touch.
Let's meet tomorow for my DIY version.