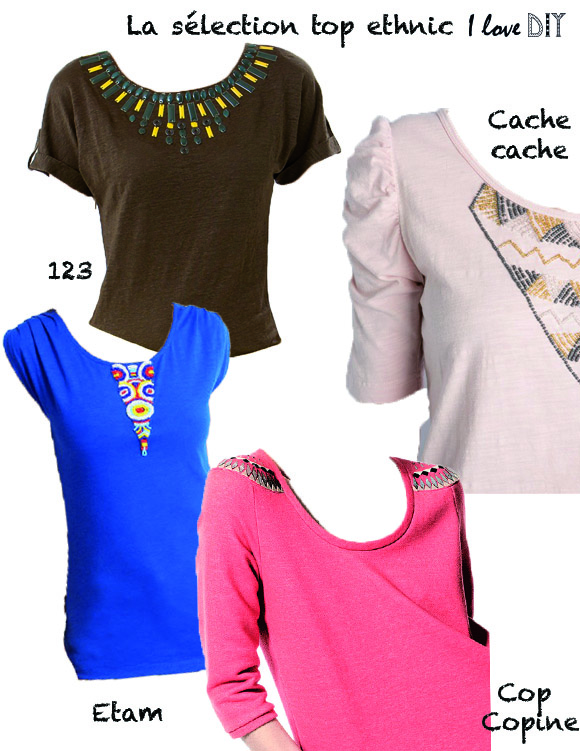 J'ai un gros coup de coeur pour la tendance ethnique : perles, biais, couleurs vives apportent la touche casual et estivale à mes tenues. Je vous ai donc sélectionné mes favoris du moment : tee-shirt Etam 7€ au lieu de 25€, sweat Cop Copine 37€ au lieu de 75€, top 123 29€ au lieu de 59€ (mon gros coup de coeur), tee-shirt manches 3/4 Cache cache 9€ au lieu de 22€.
Quant à nous on se retrouve demain pour ma version DIY !
I have big crush for ethnic trend : pearls, strings, strong colors they bring a casual and summer touch to my outfit. I have selected for you my favorites pieces of the moment : tee Etam 7€ instead of 25€, sweat Cop Copine 37€ instead of 75€, top 123 29€ instead of 59€ (my favorite one), tee Cache cache 9€ instead of 22€.
Let's meet tomorrow for my DIY version !