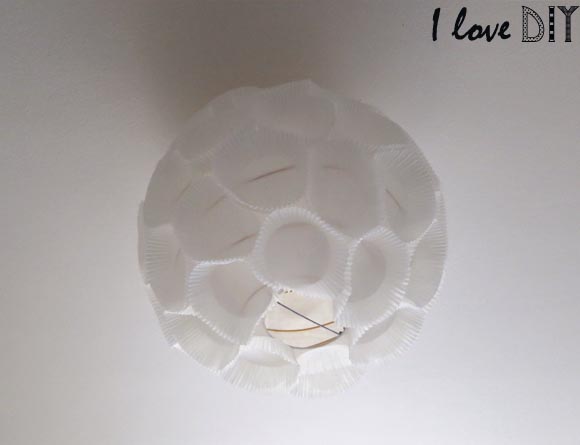 Il y a peu suite à mon emménagement dans un nouvel appartement je vous parlais du coût relativement élevé des luminaires. J'avais donc customisé une boule japonaise (option lumière la mois onéreuse mais pas vraiment originale ) avec des filtres à café. Et comme mon appartement comporte plusieurs plafonnier je me suis lancée comme défi de customiser toutes les boules japonaises de mon appartement avec des créas différentes ! Alors voici le 2ème DIY. Cette fois-ci j'ai utilisé des moules à muffins.
Few times ago I was telling you that I was moving in a new flat and that lighting was really expensive. So I decided to customize a japanese lamp (the cheapest light option but not very original) with coffee filters. As my apartment has a lot of celling lights I challenge my self to customize every japanese lamps with different DIY ! So here is the second one and this time I used muffin baking.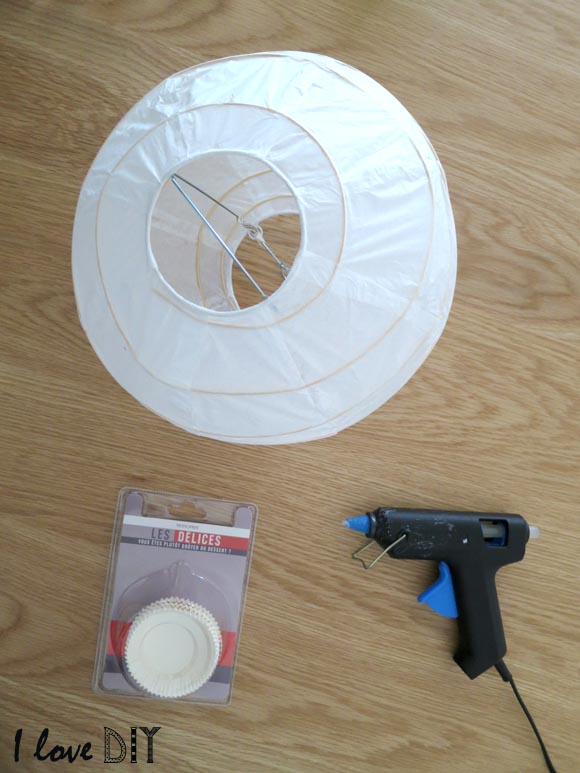 Pour customiser votre lampe en papier il vous faut :
-Une boule japonaise  (Conforama 1,90€)
-Des moules à muffins 2,90€ les 60 chez Monoprix
-Un pistolet à colle
To customize your paper lamp your will need :
-A japanese lamp ( Conforama 1,90€)
-Muffin bakings 2,90€ for 60 pieces at Monoprix
-A glue gun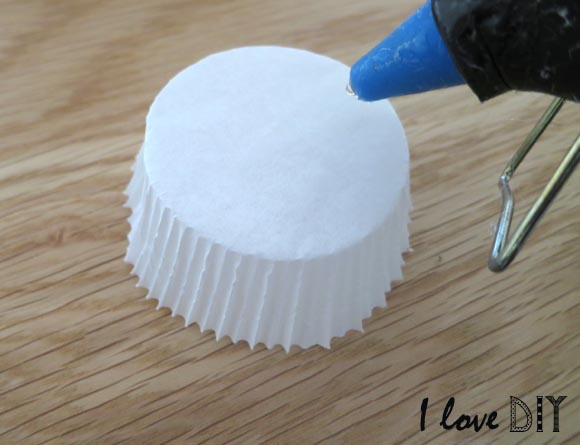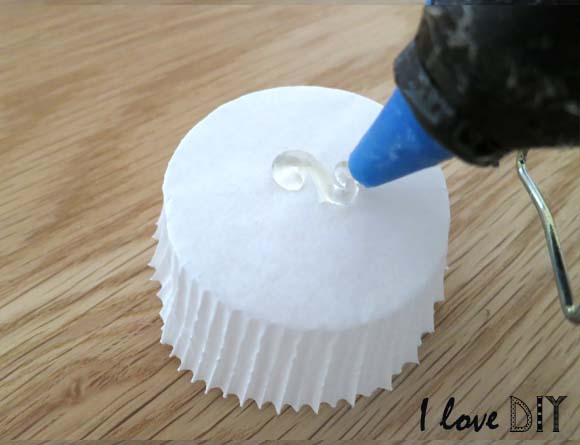 Appliquez une pointe de colle avec le pistolet.
Apply a small amount of glue with the gun.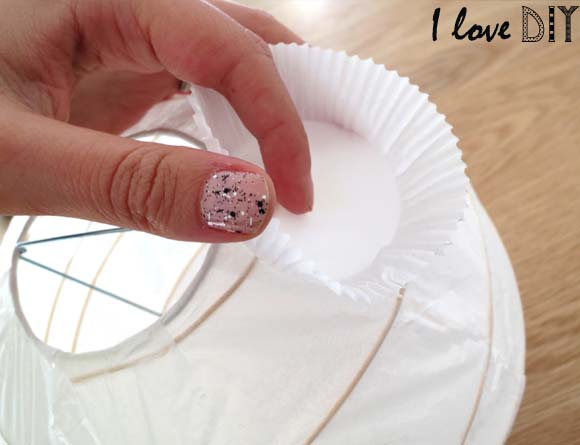 Pressez quelques secondes.
Press few seconds.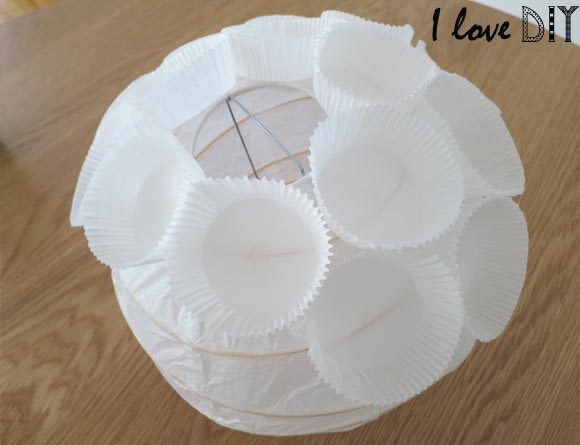 Continuez à faire le tour en collant les moules au fur et à mesure.
Continue to go around by gluing the bakings one after the other.
Et devinez dans quelle pièce j'ai décidé d'installer ma nouvelle lampe diy ? Dans la cuisine bien sûr ! Quel autre endroit aurais-je pu choisir pour cette lampe recouverte de moules à gâteaux ;-)
And guess where I decided to install my new DIY lamp ? In the kitchen for sure ! Where else should I put this bakings covered lamp ;-)