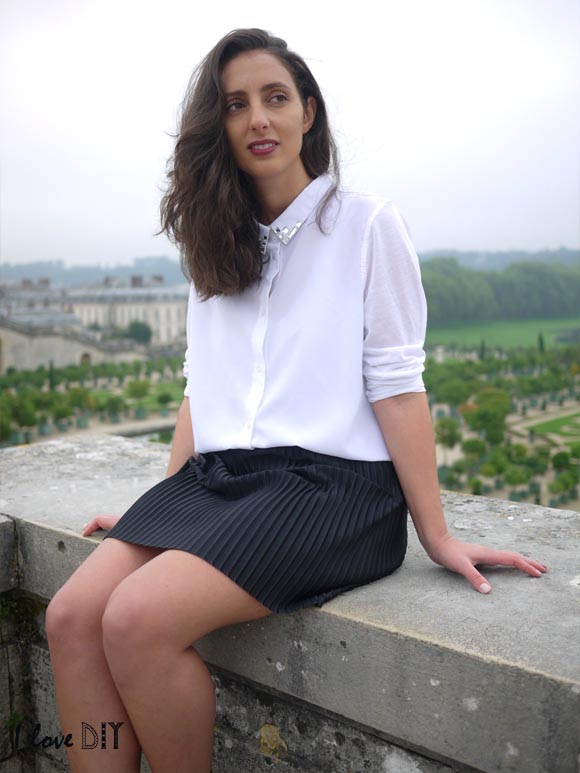 Ces derniers temps j'ai eu une envie folle de jupe plissée. Et comme si cela ne suffisait pas j'ai eu la chance de trouver dans un troc une robe Mango plissée (je vous montrais mes trouvailles du troc ici). Elle ne me mettait pas vraiment en valeur car elle était trop large sur le haut, alors ni une ni deux je l'ai transformé en jupe de mes rêves !
These last days I went crazy about pleated skirt. And because this was not enough I had the chance to find a Mango pleated dress in a swap ( I was showing my swap finds here). She doesn't really suit me so I decided to bring it to my dream pleated skirt.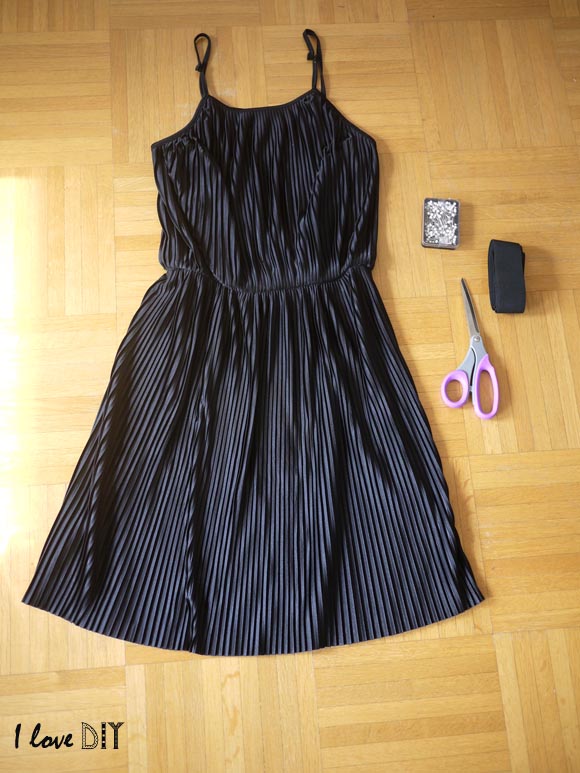 Pour créer votre jupe il vous faut :
-Du tissu plissé (j'ai pour ma part recyclé une robe)
-Des ciseaux
-Une machine à coudre
-Du fil élastique
-Une épingle à nourrice
To create your pleated skirt you need :
-Pleated fabric (I use my self the dress)
-Scissors
-Sewing machine
-Elastic string
-One safety pin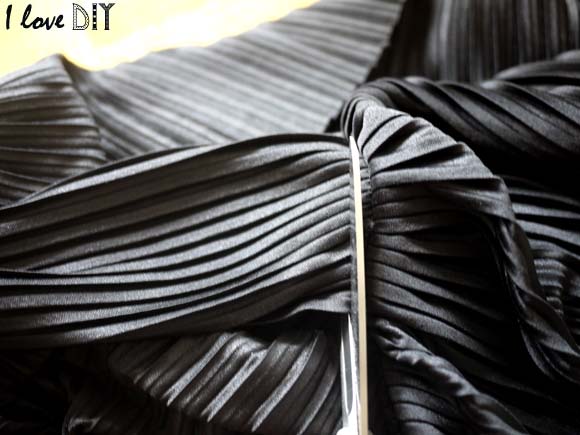 J'ai commencé par couper le tissu.
I started by cut the fabric.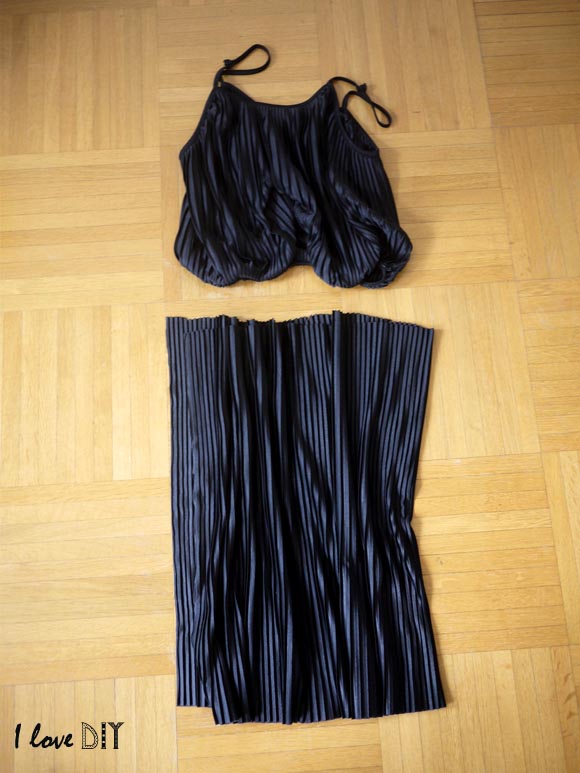 Ma robe s'est donc retrouvée en 2 parties. Si vous utilisez directement le tissu vous n'aurez pas a passer cette étape.
My dress was in 2 parts. If you use directly the fabric you won't have to pass this step.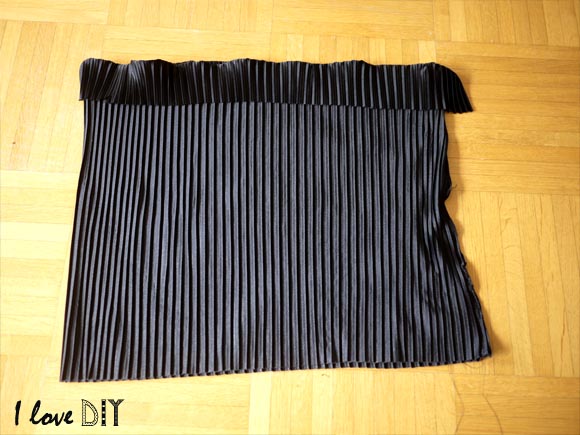 J'ai ensuite retroussé le haut en ayant préalablement défini la hauteur souhaitée de ma jupe.
I have then hitched up the top and previously defined the length of my skirt.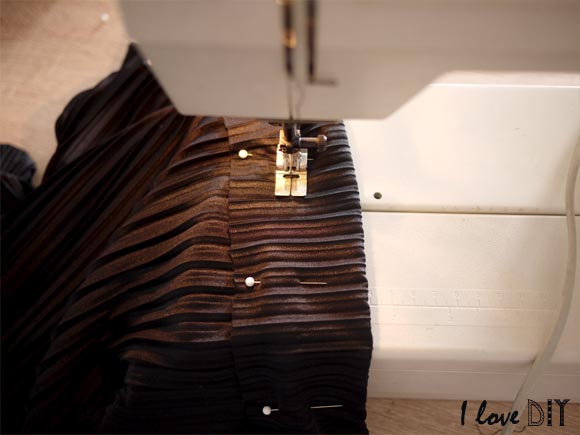 Coudre ensuite à la machine.
Then sew it.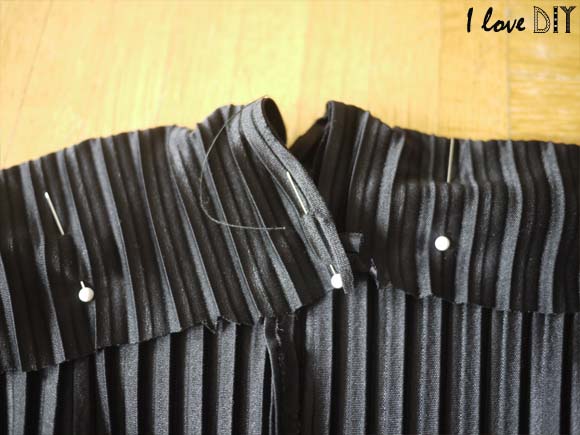 N'oubliez pas de laisser un trou pour pouvoir passer l'élastique.
Don't forget to let a hole so you can pass the elastic.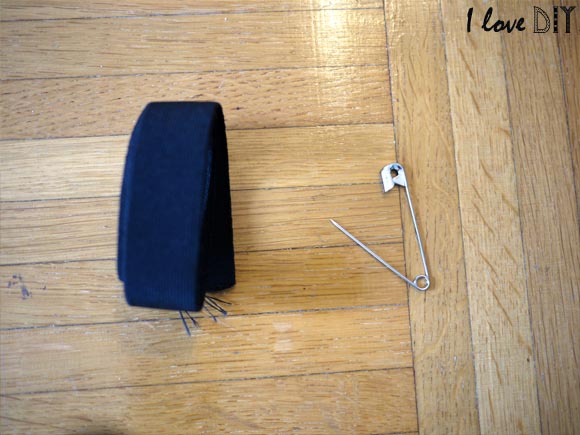 Ensuite accrochez votre épingle à nourrice sur un des bords de l'élastique.
Then attach the safety pin to one side of the elastic.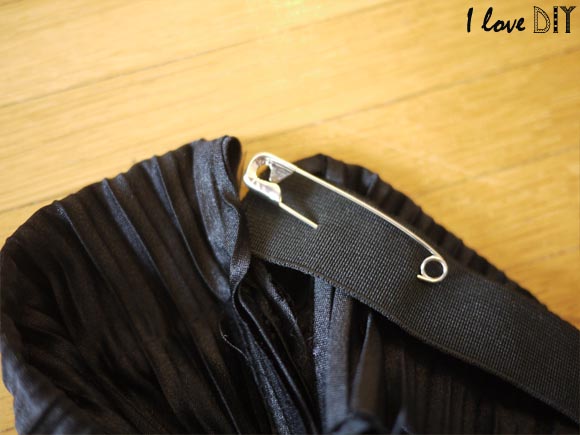 Et passez-le dans l'ourlet.
And pass it through the hem.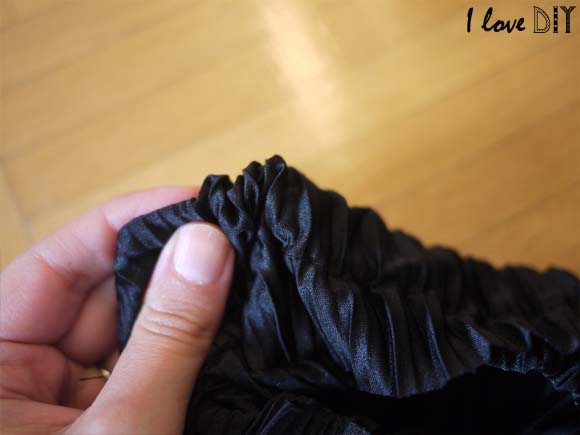 Continuez à passer l'élastique tout le long de la jupe.
Continue to pass the elastic around the skirt .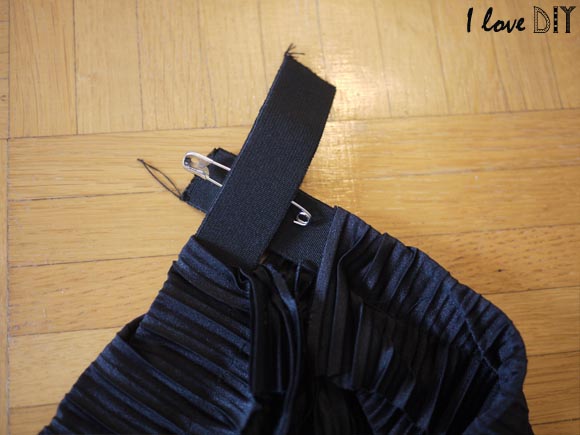 Vous allez donc atteindre l'autre côté.
You are going to reach the other side.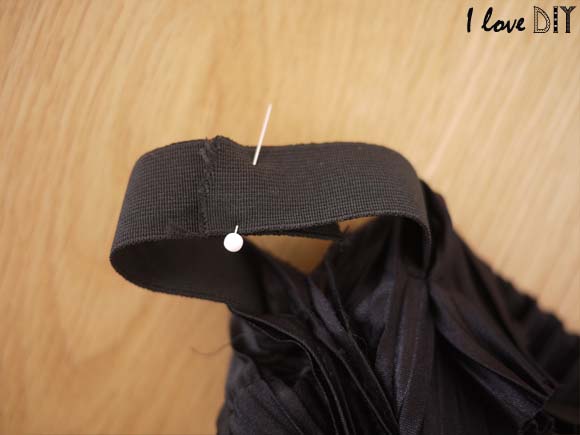 Epinglez l'élastique.
Pin the elastic.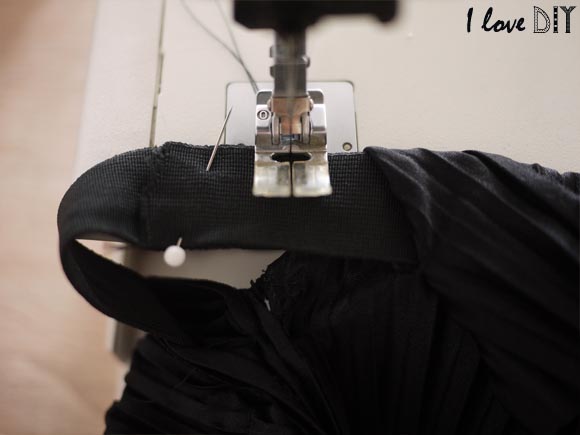 Et le coudre.
And sew.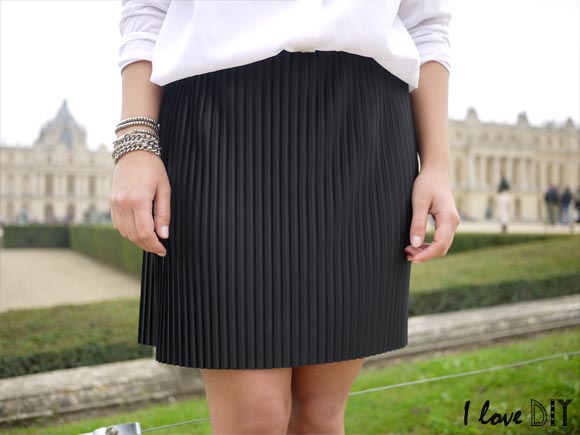 Et voila le travail ! Une toute nouvelle jupe.
And here is the work ! A brand new skirt.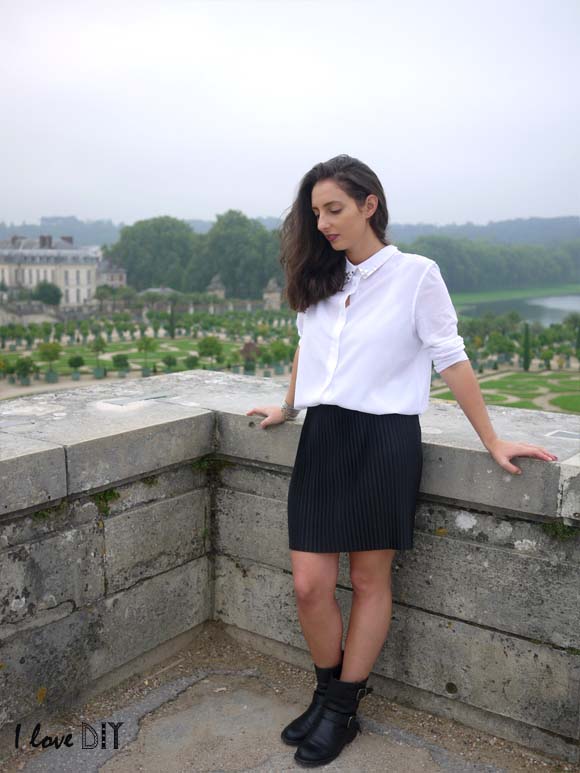 Pour contrer le côté classique du plissé, je la porte avec mes boots noires Aldo, une tripotée de bracelets DIY dont mon bracelet serpent diy, et une chemise col strassé H&M. Sans oublier un rouge à lèvres prune.
To break the classic way of the pleated, I wear it with my Aldo boots, a lots of bracelet DIY and my snake diy bracelet, a strassed shirt H&M. I am also wearing a Bourgogne lipstick.