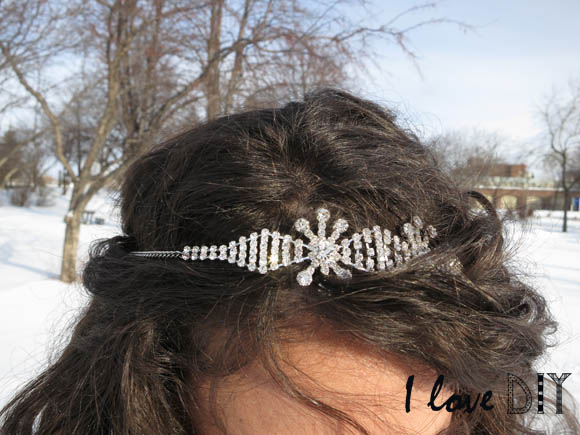 Vous cherchiez l'accessoire parfait pour votre réveillon du jour de l'an ? Le voici et il est en plus DIY ! J'aime Shourouk, ses bracelets, ses colliers et le dernier né le headband Shourouk ! Une pièce qui habille toutes les têtes peu importe les cheveux ! Un coup de pince plus tard et un vieux bracelet en strass recyclé et voila mon headband Shourouk DIY !
You were looking for the perfect accesory for your New year's eve ? Here it come and it is DIY ! I love Shourouk, its bracelets, its necklaces and the last born the Headband ! A piece that dressed all heads whatever the hair ! Some pliers and an old sparkling bracelet later here is my DIY Shourouk headband !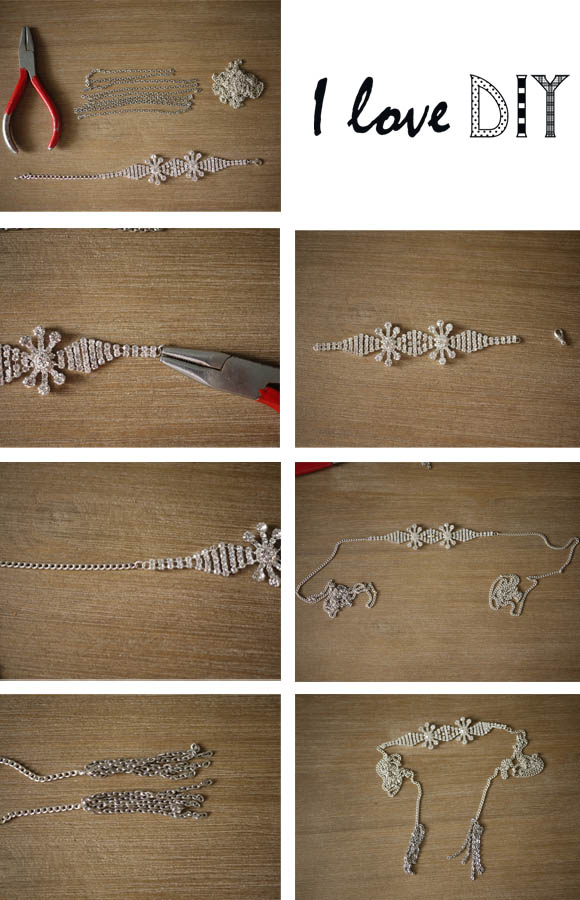 Pour créer votre headband il suffit d'ajouter une jolie chaîne sur un ancien bracelet et d'y créer à la fin des pompoms à l'aide de chaînettes.
To create your headband you just have to add a chain to an old bracelet and to create at the end of the chain some chain tassels.