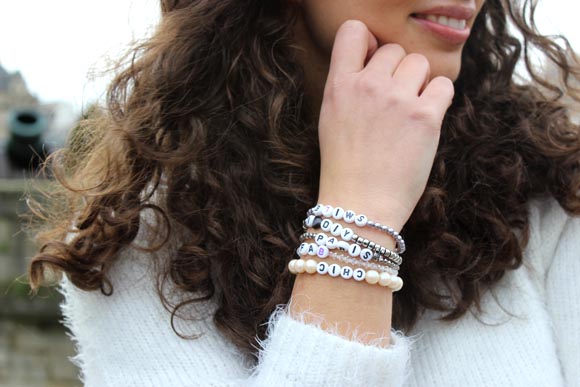 Parmi mes bonnes résolutions 2014 il y a m'amuser plus avec la mode ! Et continuer à porter des paillettes hors jours de fêtes ! Mon article du jour rassemble ces 2 bonnes résolutions ;-) Alors aujourd'hui on fabrique des bracelets à messages à porter  pour s'amuser, pour déclarer sa flamme à notre cher et tendre pour la Saint-Valentin ou encore pour faire passer un message ….
Amoung my good resolutions 2014 one is to play more with fashion ! And to continue to wear glitter even if it's not season's greetings ! My article of today gathers both of them ;-) So today let's make messages bracelets and let's wear them to play, to declare our love to somebody for Valentine's day or to convey a message…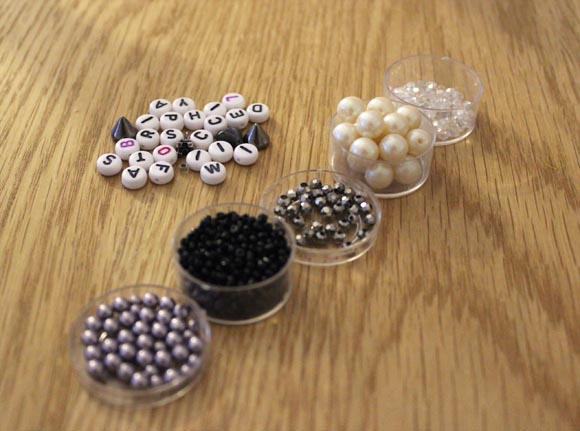 Pour créer vos bracelets à messages il vous faut :
-Des perles alphabet
-Des perles de votre choix, noires, nacrés, rocaille ect…
-Des petites pampilles
-Du fil élastique
To create your message bracelet you need :
-Letter pearls
-Pearls of your choice, black, pearly white, rocailles ect…
-Symbols pearls
-Elastic thread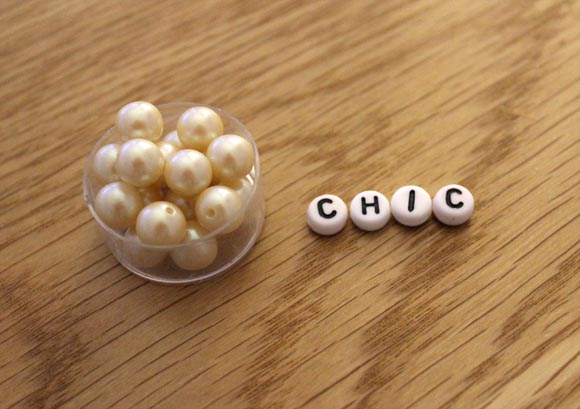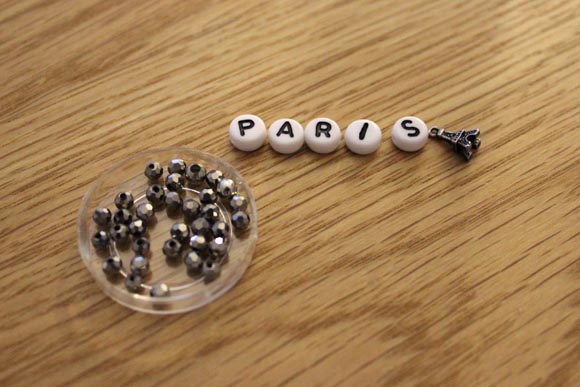 J'ai eu envie de jouer sur les associations de perles et de messages : Des vrais perles pour aller avec le mot CHIC, une petite Tour Eiffel pour Paris et des perles Swarovski gris métal, un coeur pour remplacer le mot Love dans mon mantra I LOVE DIY !
I wanted to play with the associations of pearls and messages : Real pearls for the word CHIC, An Eiffel Tower for Paris and silver Swarovski pearls, a heart to remplace the world Love in my mantra I LOVE DIY!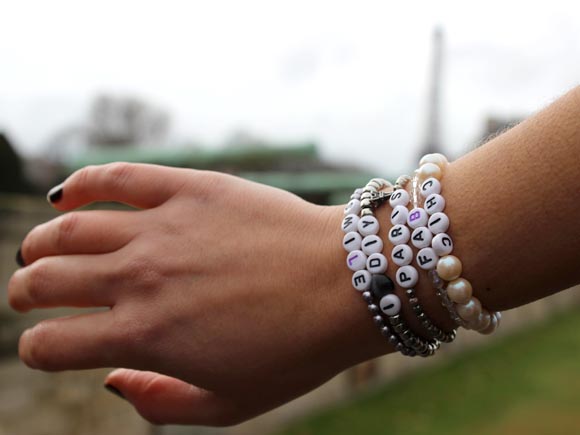 Ce que je trouve génial c'est que l'on peut vraiment s'amuser avec les mots ! Alors n'hésitez pas à vous lâcher surtout pour la Saint-Valentin ou une annonce particulière…
What I love with this, is that you can really play with words ! So don't hesitate to let yourself go above all for Valentine's day or for a particular announcement…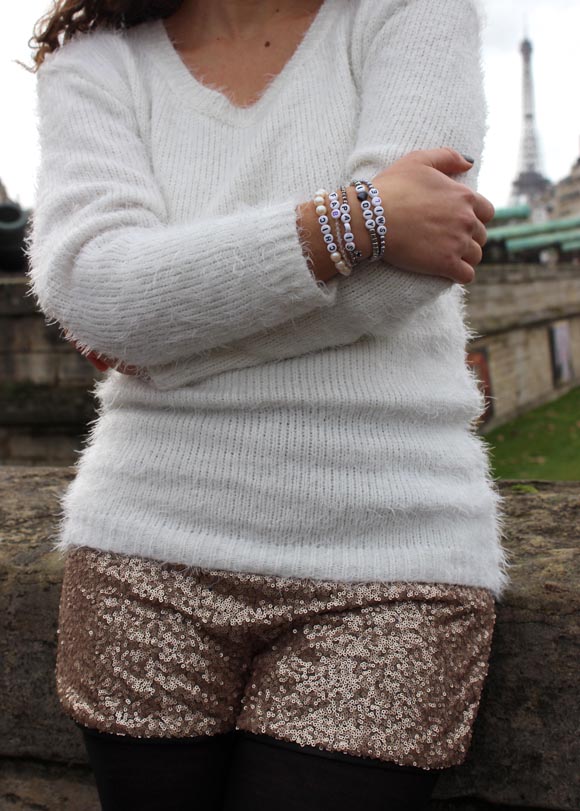 Et vous avez pu le constater je porte mon short à paillettes en plein jour et ce n'est plus Noël ! Avec un pull doudou et une paire de boots je trouve que ça amène un peu de lumière en plein hiver. Alors cette année on ose !
And as you can see it I am wearing a glitter short during the day and it's not Christmas anymore ! But with a cosy sweater and a pair of boots I feel it brings some light to the winter. So this year let's dare !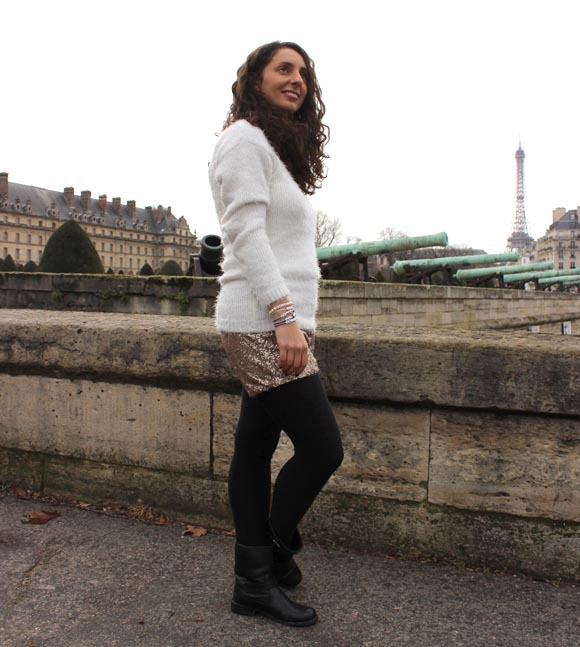 Pull et Short Jennyfer, boots Aldo, bracelets à message DIY.
Shorts and sweater Jennyfer, Aldo boots, message bracelets DIY.