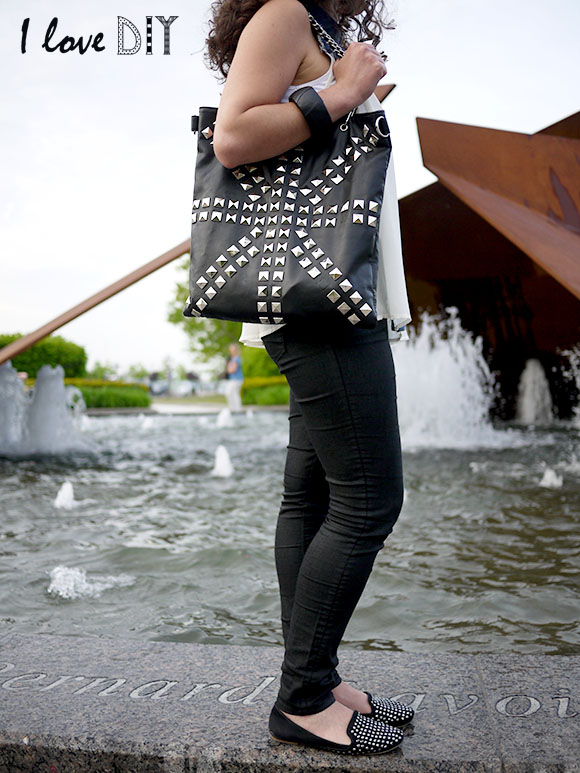 Dans cet article je voulais vous montrer comment je porte ce que je crée au quotidien. Les bijoux, les vêtements, les chaussures : Toutes les choses que je fabrique je les porte quotidiennement. La preuve en image.
In this article I wanted to show you how I am wearing all the thing I am creating. Jewels, clothes,shoes : Every thing I DIY I am wearing them. Photographic evidence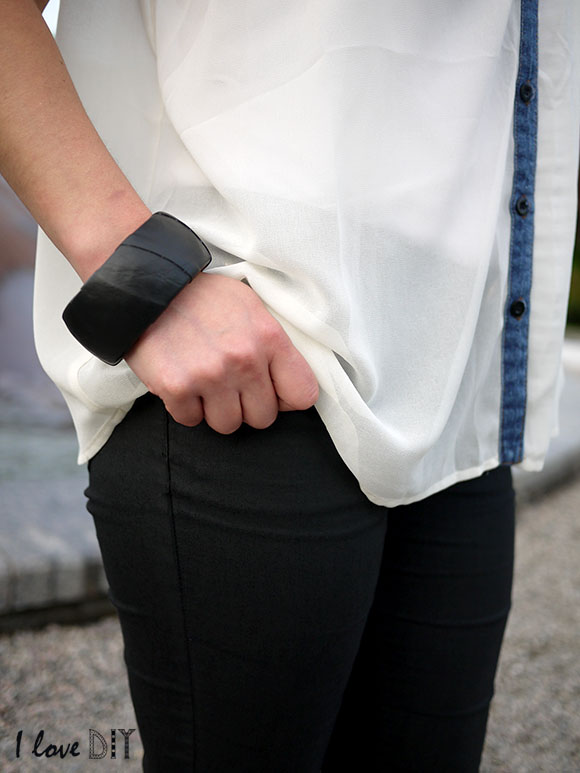 Je porte ici un jean enduit et des slippers Zara,  un chemisier Simons, un sac River Island trouvé dans un vide grenier à Saint-Cloud.
Mon bracelet est un bracelet DIY recyclé : les étapes de créations sont par ici. J'avais fait plusieurs versions : une cuir noire, une cuire bordeaux et une version léopard !
Mon collier est aussi DIY et inspiré du défilé grunge de Saint-Laurent : les étapes en images c'est par ici
I am wearing here my coating jeans and my slippers from Zara, a shirt from Simons, a  River Island purse from a Garage sale in Saint-Cloud in France.
My bracelet is DIY and recycle : the steps to realize it are here. I made several version : one was black leather, one was burgundy leather and one was an animal print !
My necklace is also DIY and inspired of Saint-Laurent necklace : steps images are here