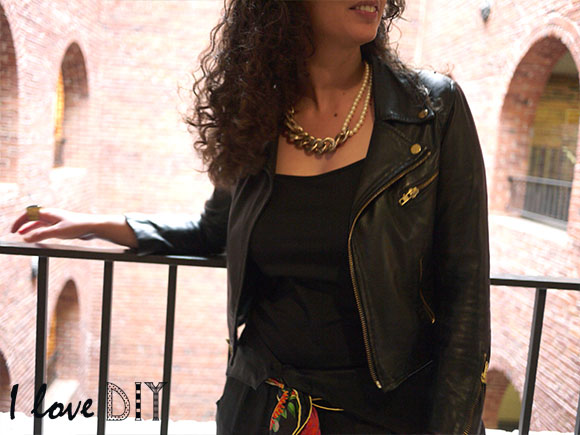 Quoi de mieux qu'un gros collier lumineux pour révéler un total look noir ? L'alliance d'un matériel un peu cheap : le plastique avec une matière noble : les perles donne le ton d'une association originale. Si vous aussi vous voulez vous créer votre collier cheap and chic c'est juste après !
What is best than a large bright necklace to reveal a total black outfit ? The union of a cheap material : plastic and fine one : peals make an original association. If you want to create your cheap and chic necklace steps are after the break !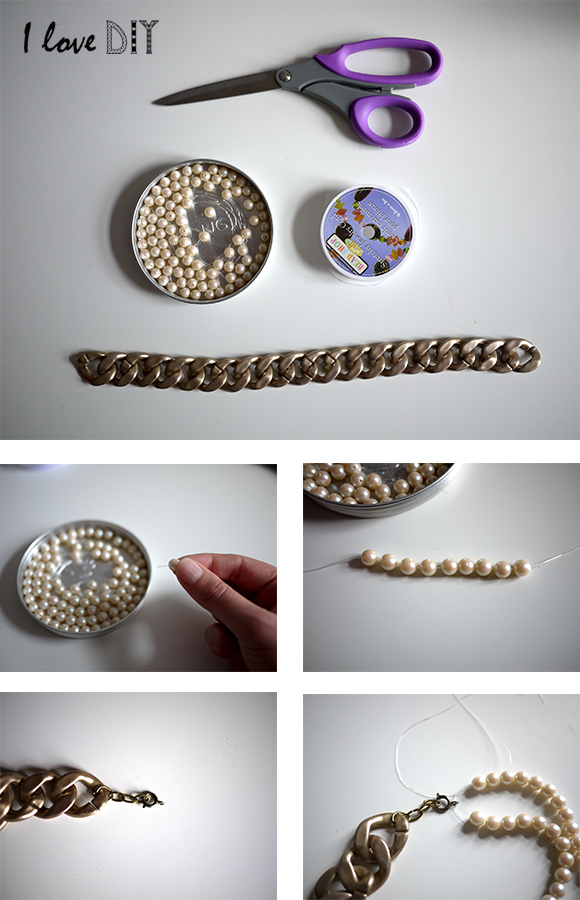 Pour fabrique un collier chaînes et perles il vous faut :
-Une grosse chaine en plastique
-Des perles
– Un fermoir et du fil
1.Enfiler les perles sur le fil jusqu'à la longueur désirée
2. Poser le fermoir sur la grosse chaîne en plastique
3. Fermer le collier en perle sur l'autre extrémité du fermoir
4. Porter sans modération !
To make your chunky chain and pearls necklace you will need :
-A chunky chain
-Pearls
-Clasp and thread
1. Put the pearl on the thread till the desire lengh
2. Put the clasp on the chunky chain
3. Close the pearl necklace on the other side of the clasp
4. Wear it with abandon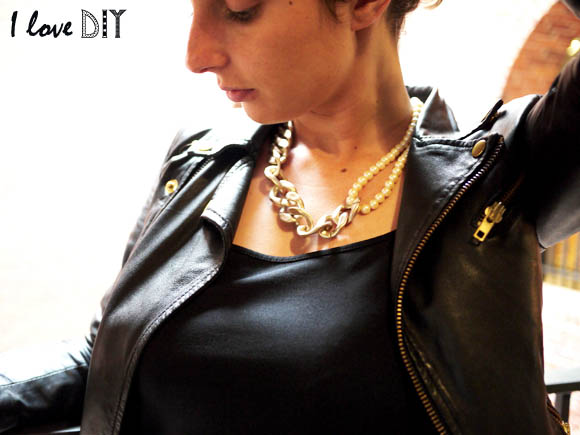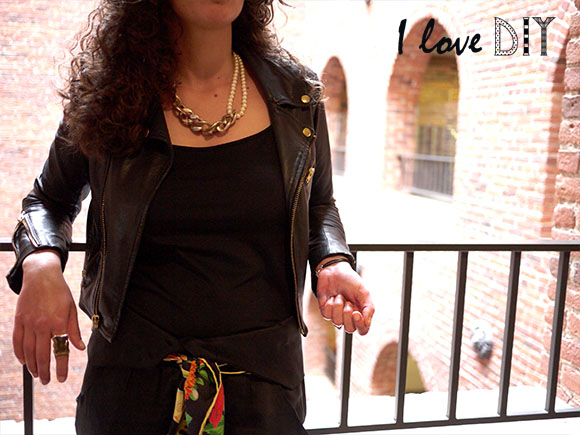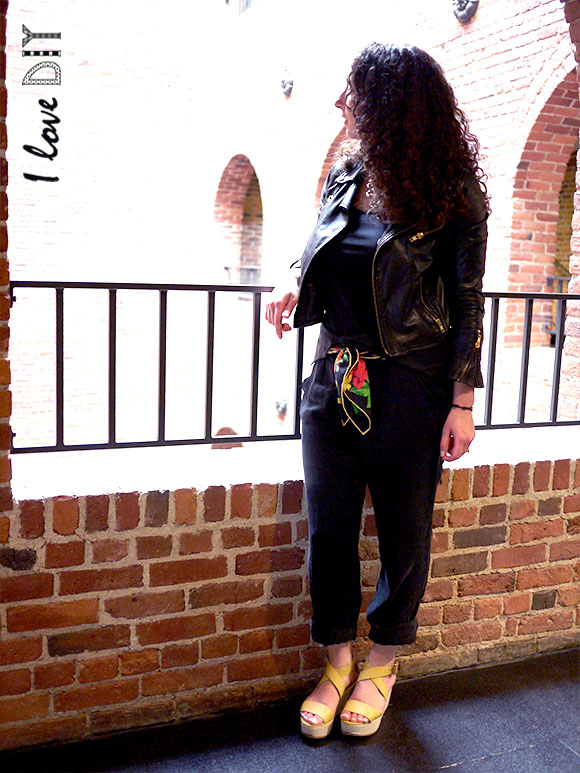 Et comme vous connaissez mon addiction…je le porte avec mon perfecto favori Maje, un top noire, un pantalon en soie flou acheté lors d'un passage chez ma Maman chez Dégrif Stock à Aix-en-Provence (C'est une vraie caverne d'Ali Baba….), une bague ramenée du Brésil, un foulard en soie en guise de ceinture et des chaussures compensées H&M ultra confortable.
As you know my addiction … I wear my new DIY necklace with my favorite perfecto Maje, a black top, a silk trousers bought in Aix-en-Provence during a trip to my mum in a store called Dégrif Stock (it's a real Ali Baba's cave), a ring from Brazil, a silk scarf wear as a belt and a pair of wedge H&M shoes ultra comfy.