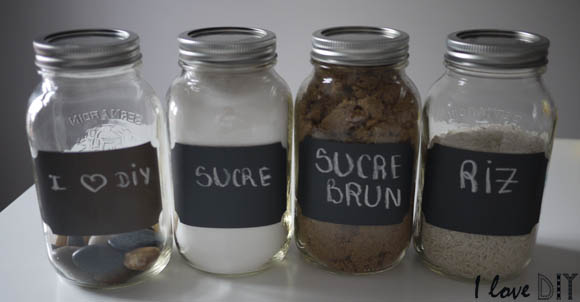 Vous ne saviez pas quoi faire ce week-end ? Il fait froid ? Il neige ? On en profite pour organiser les placards de la cuisine avec ce petit DIY !
You don't know what to do this week-end ? it's cold ? it's snowing ? Take this time to organize the kitchen closet with this easy diy !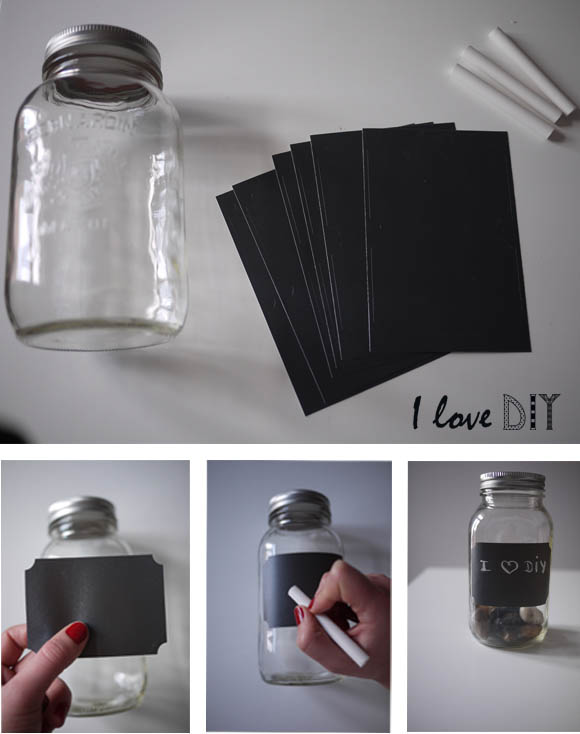 Il suffit de quelques pots en verre (soit des pots recyclés soit pour plus d'harmonie des pots achetés dans le commerce les miens les célèbres pots Mason) des étiquettes noires enduites d'une peinture tableau et des craies!
Les placards de la cuisine sont rangés, les ingrédients bien conservés et on a encore plus envie de cuisiner cet hiver ;) On ira faire du sport plus tard ….
J'ai aussi utilisé les pots pour ranger le matériel dans mon atelier !
You will need some glass jars ( you can recycle or buy some for more harmony mine are the famous Mason), labels with a blackboard paint and some chalks !
Kitchen closet are organized, ingredients protected and you have more desire to cook this winter ;) We will do exercise later…
I have also use this DIY to organize my material in my studio !