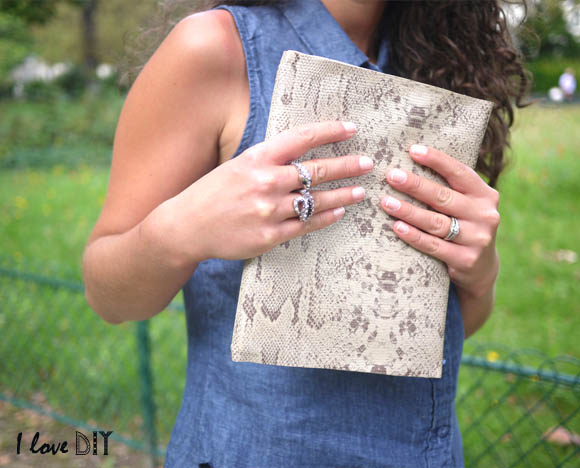 Aujourd'hui je vous ai concocté un DIY spécial rentrée, pour se fabriquer des cahiers customisés super chics pour un prix riquiqui…
Today I have prepared for you a special back to school DIY, to create customized notebooks : so chic and so cheap…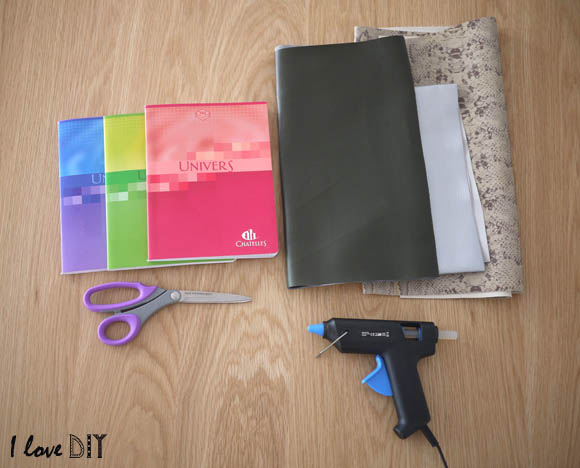 Pour vous fabriquer vos cahiers DIY il vous faut :
-Des cahiers
-Du Skai
– Un pistolet à colle
-Une paire de ciseaux
To realize your DIY notebooks you will need :
-Notebooks
-Faux leather fabric
-A glue gun
-A pair of scissors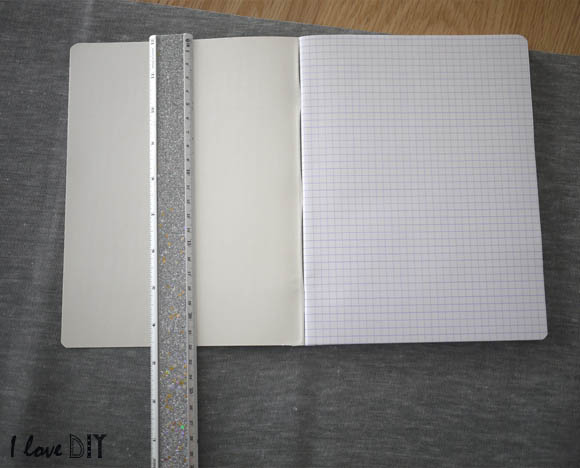 Commencer par mesurer la hauteur du cahier
Start by measuring the height of the notebook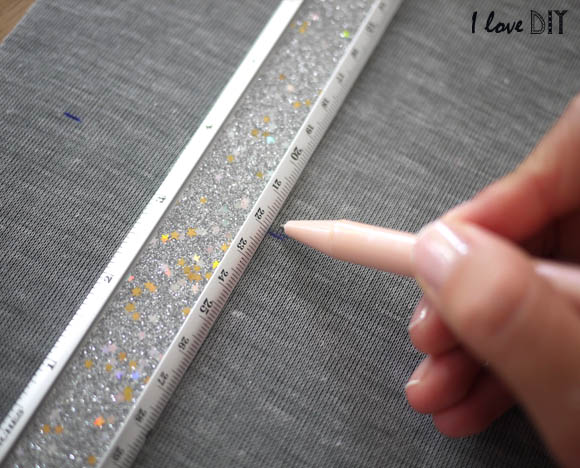 Et tracer des points de repère tout le long pour créer une bande
And mark points of reference to create a strip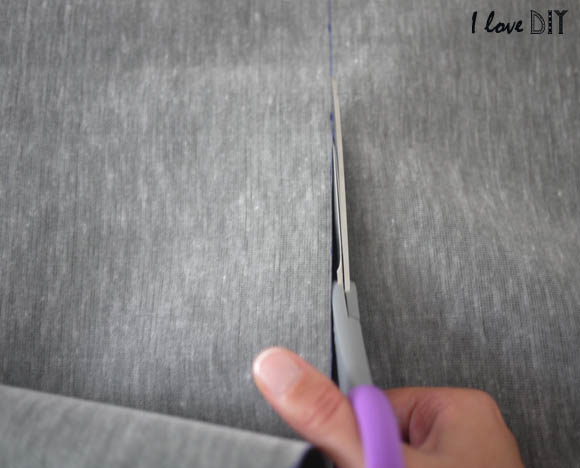 Couper la bande
Cut the strip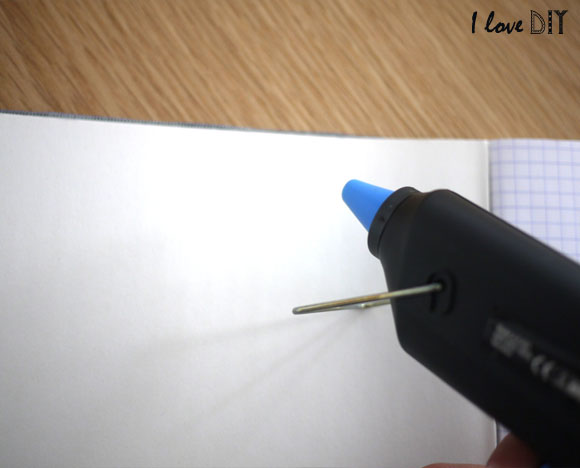 Appliquer de la colle à l'aide du pistolet sur l'intérieur de la couverture
Apply some glue with the glue gun inside of the cover
Essayer de ne pas mettre des couches de colle trop grosses sinon il y aura des reliefs sur le skai. Pour plus de facilité vous pouvez choisir un skai à motif comme le faux python, autruche ou encore serpent car les reliefs de la colle ne se verront pas.
Try to make thin leathers of glue because if you don't there will be some reliefs on the fabric. It is easier if you chose a printed fabric like python, ostrich or snake so that the glue won't be seen.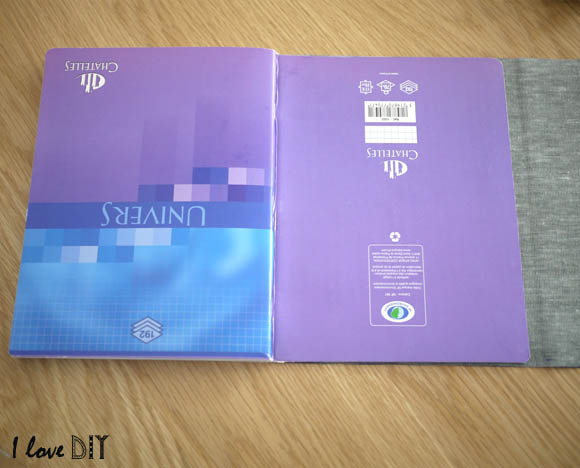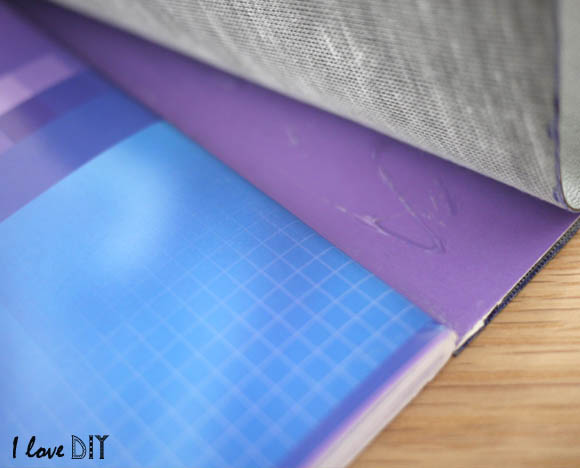 Continuer à coller sur toutes les couvertures
Continue to glue all the covers
Cette technique de base est valable sur tous les types de supports. J'ai ensuite eu envie de personnaliser les miens avec des petits détails.
This technic can be used on every type of supports. I have then wanted to personalized mine with little details.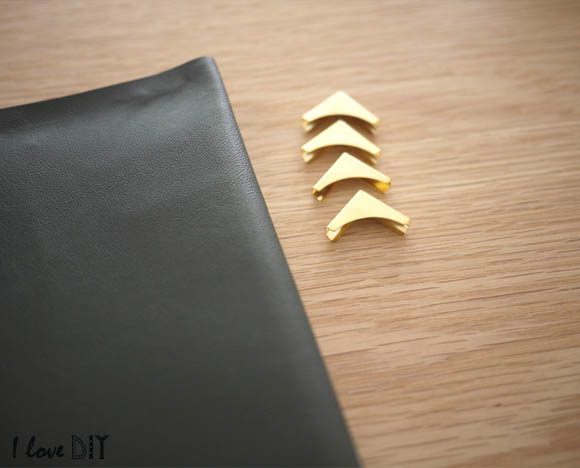 Avec des coins de livre dorés pour ma version kaki
With gold book corners for my camo version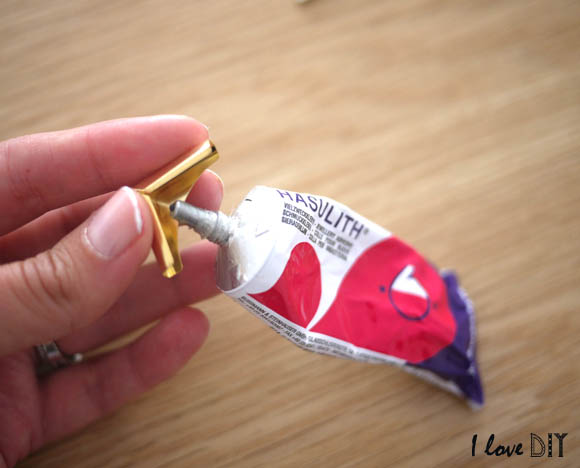 Pour coller les coins de livre il suffit d'utiliser de la colle pour métal à l'intérieur du support sans en mettre trop
To stick the book corners you just have to use a metal glue and to put a little bit inside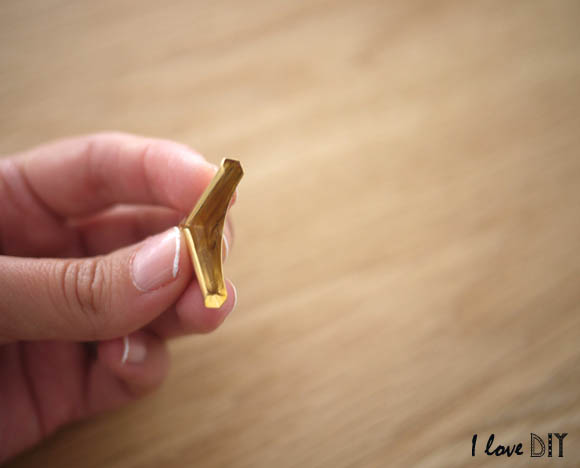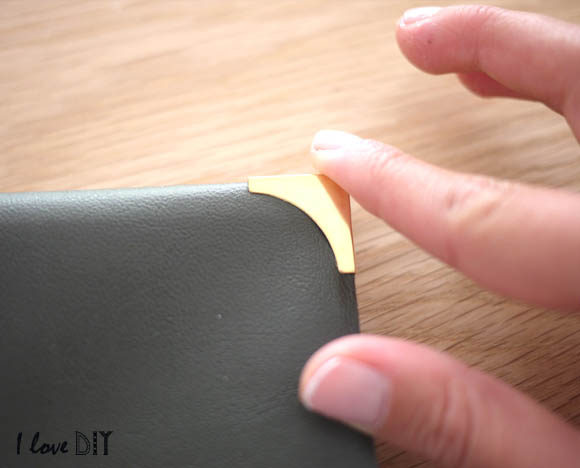 Presser quelques secondes avant de laisser sécher
Press some seconds before let it dry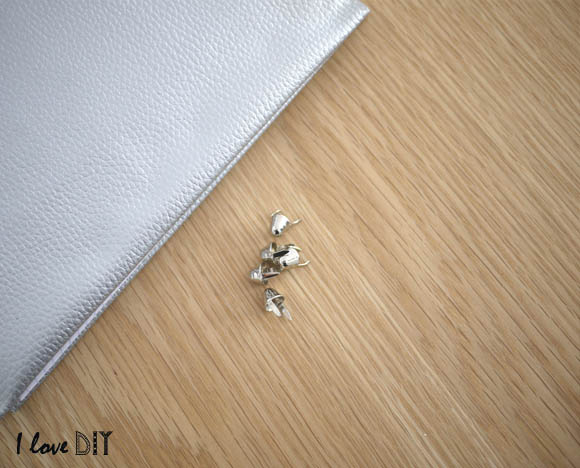 J'ai ensuite voulu faire une version plus rock avec des clous bien sûr
I then wanted to make a rock version with some studs of course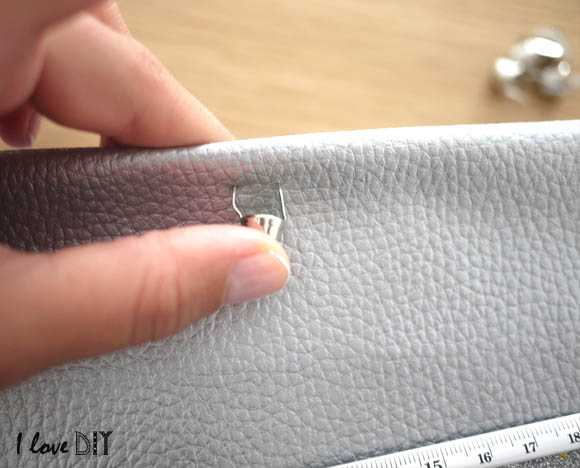 Pour poser les clous il suffit de les enfoncer dans le tissu
To put the studs you will have to push them in the fabric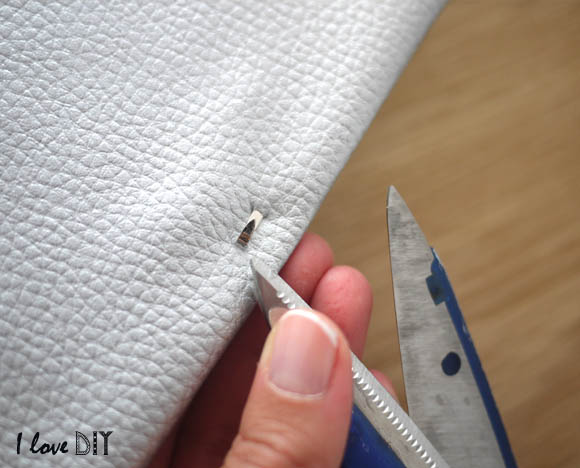 Et de rabattre les pattes au dos
And to refold the leg at the back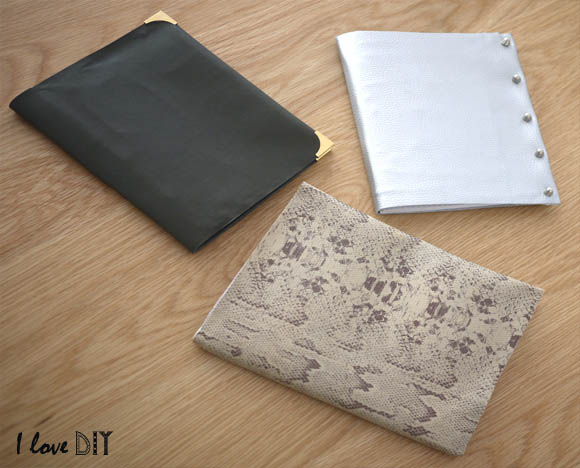 On obtient trois jolis cahiers hypers originaux ! J'ai volontairement choisi de laisser la version serpent tel quel car je trouve que le motif du tissu se suffit à lui même
We get 3 original notebooks ! I have voluntarily let the snake version plain because I feel the print of the fabric was enough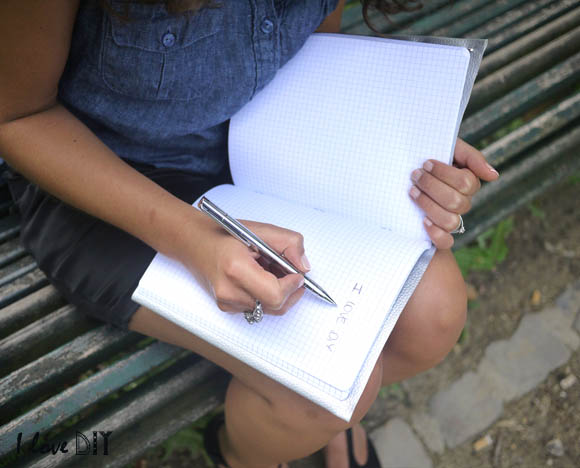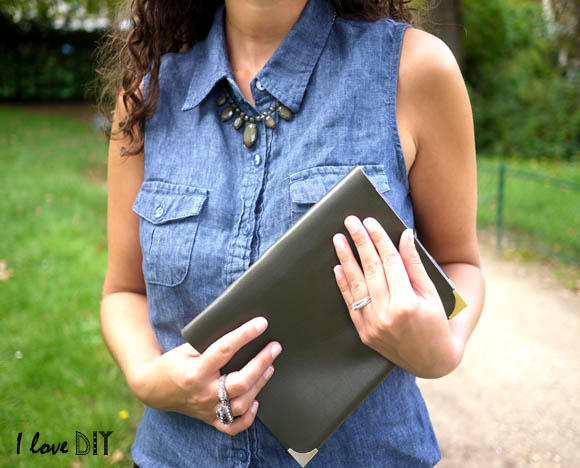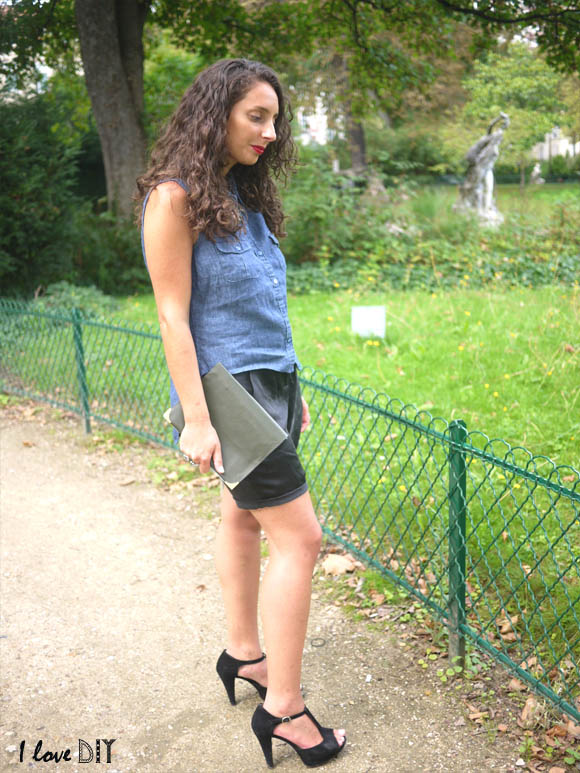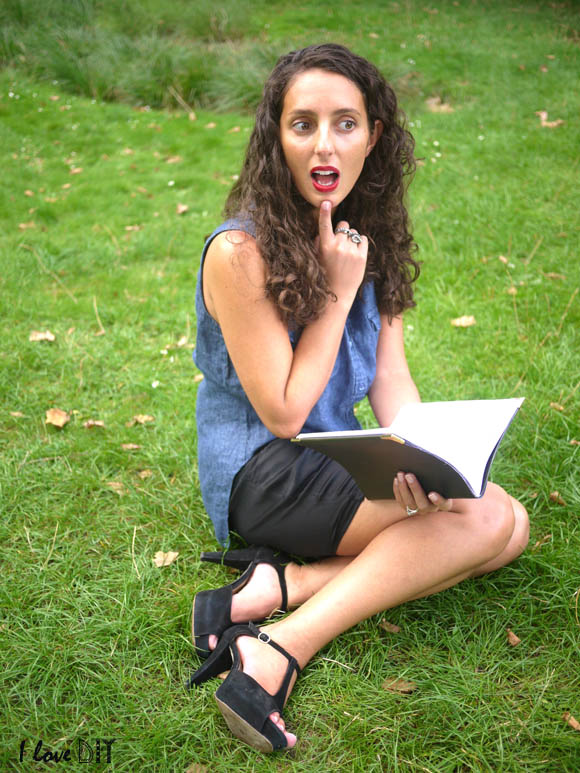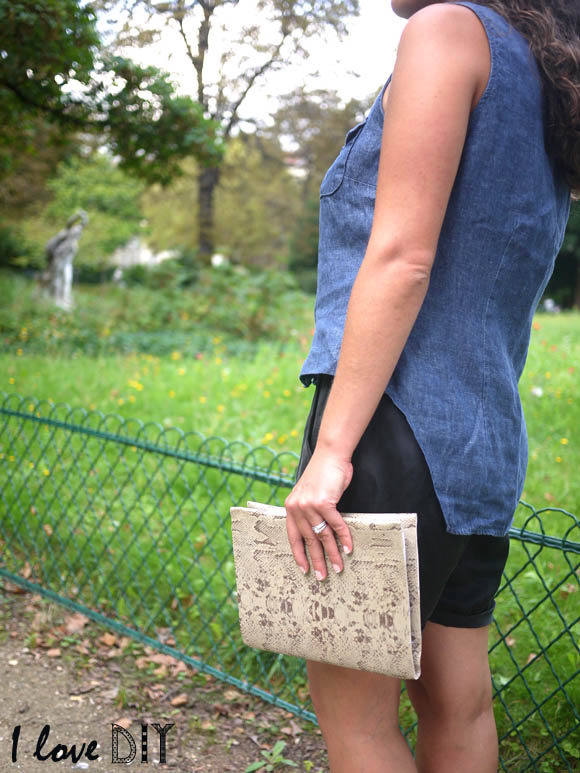 Je porte mes nouveaux cahiers avec :
Mon collier DIY ici (Necklace DIY)
Ma chemise asymétrique DIY ici (Asymetrical shirt )
Un pantalon en soie transformé en short (silk pant transform into shorts)
Bague serpent Aldo (Snake ring Aldo)
Escarpins Les Venues (Stilettos Les venues )