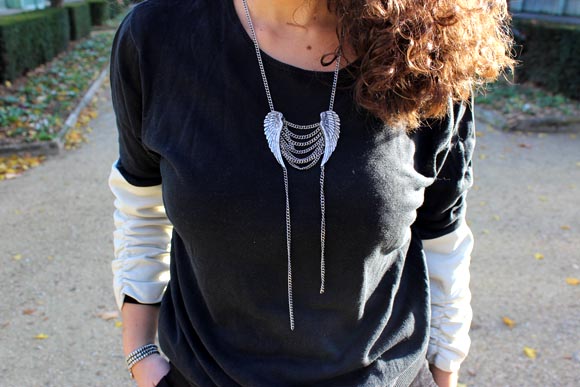 Et oui je continue ma série custo de pull ! Après le pull décolleté dans le dos et touche de dentelle DIY et le pull asymétrique, j'avais très envie d'ajouter à un pull ma matière favorite : Le cuir ! Bon la c'est du skaï et c'est d'ailleurs mieux pour laver mon nouveau pull. 

Et pour y ajouter un autre gros trend de la saison, le noir et blanc,  j'ai opté pour des manches blanches sur un pull noir
Alors suivez les étapes pour vous créer aussi votre pull DIY manches en cuir.
Yes I am still in the mood of customize a sweater ! After my back décolleté sweater DIY and my asymmetric sweater, I was dying for adding my favorite material : Leather ! Well here it is faux-leather but it will be easier to wash it.
And to add one more big trend of the season, black and white, I have choose to add white sleeves on a black sweater.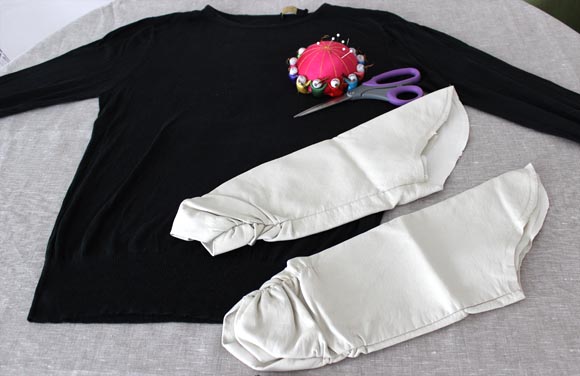 Pour créer votre pull manches cuir DIY il vous faut :
-Un pull
-Des manches de préférence en skaï. Les miennes viennent de ma veste perfecto bi-matière DIY. Vous pouvez récupérer les vôtres d'une veste que vous ne portez plus ou en trouver une dans une friperie par exemple.
-Du matériel de couture
To create your leather sleeves sweater DIY you will need :
-A sweater
-Skaï sleeves. Mine are from my bi-material perfecto jacket DIY. You can find yours from a jacket that you don't wear anymore or find one in a second-hand shop.
Commencez par couper les manches du pull. J'ai choisi de couper la manche au milieu du bras mais vous pouvez le faire à un autre endroit.
Start by cut the sleeves of your sweater. I have choose to cut the sleeve  in the middle of the arm but you can do it anywhere you want.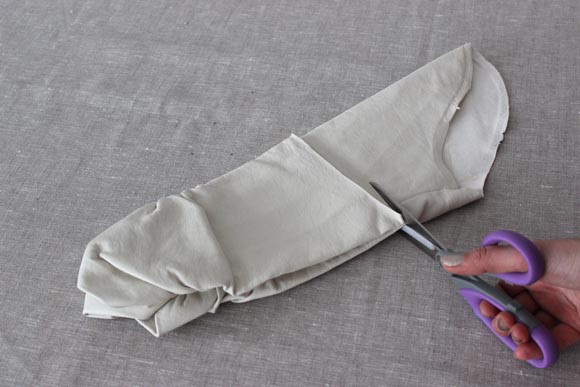 Puis celle de la veste. Vous devez vous assurez que les 2 manches, celle du pull et celle en skaï, font la même largeur à l'endroit ou vous coupez. Si ce n'est pas le cas vous aurez un problème pour les coudre ensemble facilement.
Then the one of the jacket. You have to make sure that the sleeves, the ones of the sweater and the one of faux leather, are the same width where you cut. If this is not the case you will have difficulties to sew them together.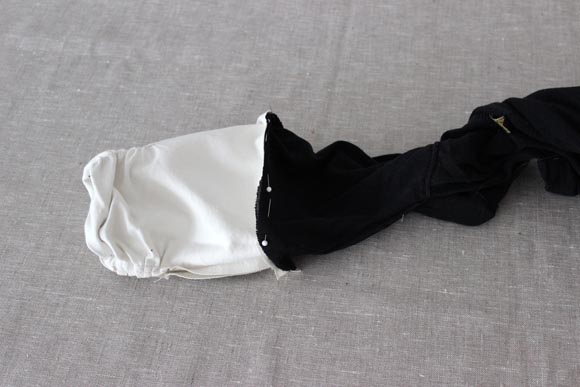 Epinglez la manche du pull et celle en skai endroit contre endroit.
Pin the sleeve of the sweater and the faux-leather one together.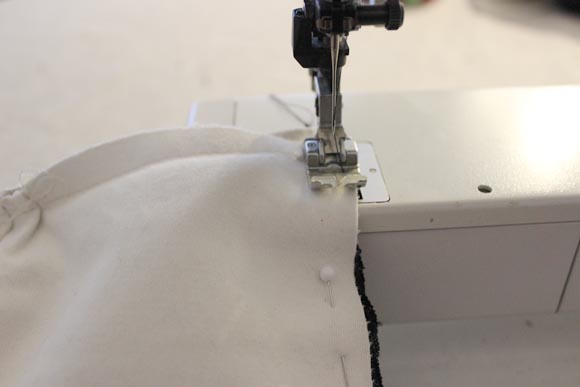 Et les coudre.
And sew them.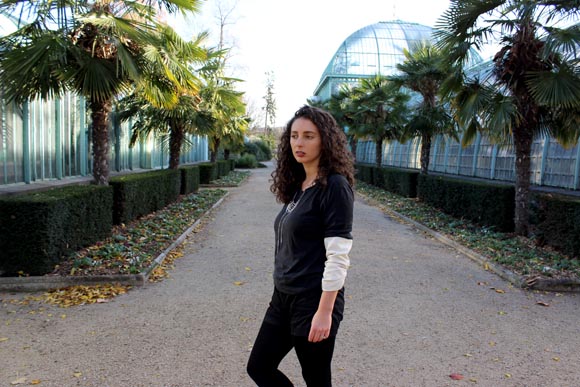 Alors vous en pensez-quoi ? J'ai pris le parti d'utiliser un pull ample pour un rendu plutôt sportswear, façon sweat. Mais cette technique se décline surtout type de formes.
What do you think ? I used a large sweater because I wanted a sportswear look. But you can use this technic in every form.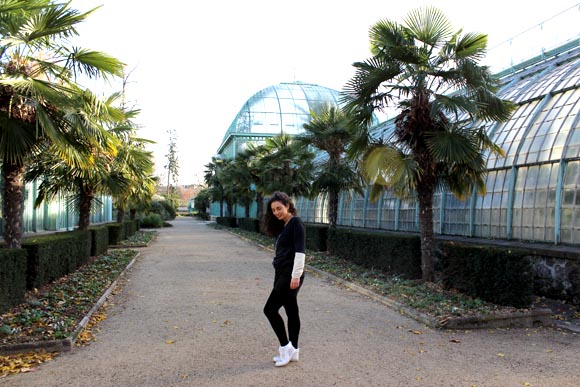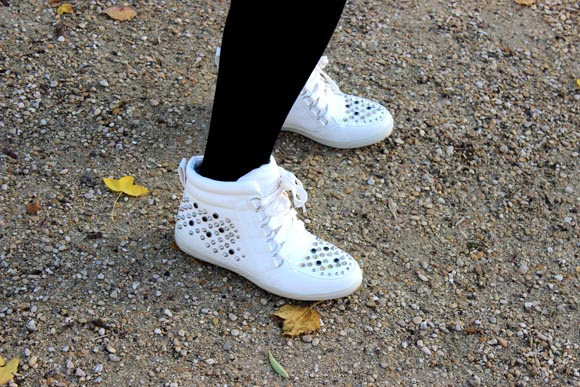 Pull DIY, short H&M, Baskets Modress, collier Pascale Monvoisin, bracelet DIY,
Sweater DIY, H&M shorts, Modress sneakers, Pascale Monvoisin necklace, DIY bracelet