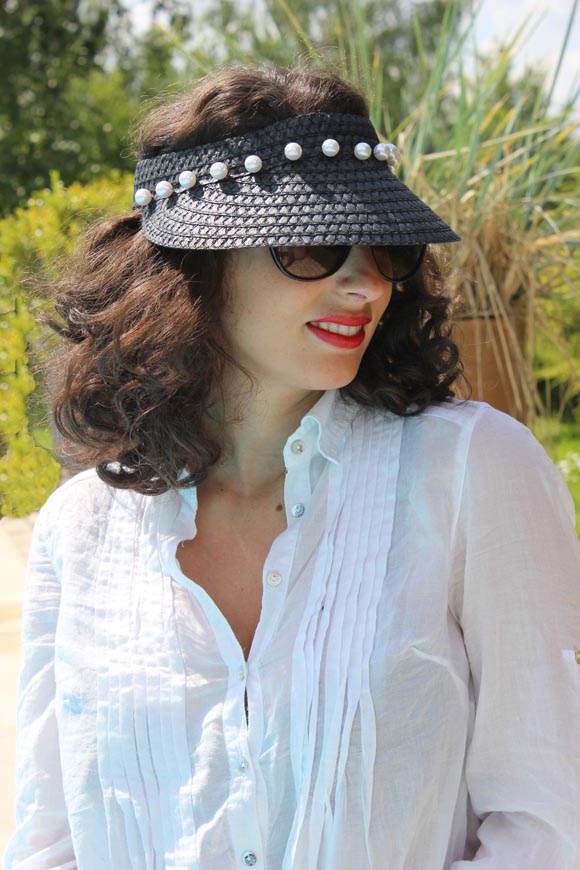 Vous allez me dire que la visière c'est has been ? Et bien détrompez-vous elle revient en force cette été ! Et ce qu'on adore c'est son look ultra chic, croisière et en plus elle nous protège du soleil sans aplatir nos cheveux ;-)
You think wearing visor is has been ? It's a mistake because it is the it accessory of the summer ! And what we love about it is his chic look and on top of that it protects us from the sun without flatten down our hair ;-)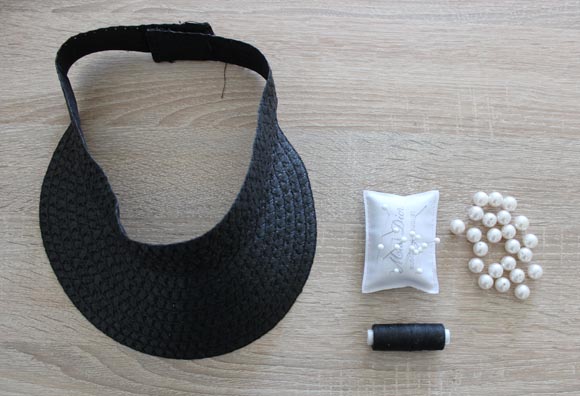 Pour customiser une visière il vous faut :
-Une visière (la mienne vient de chez C&A et m'a couté 5€)
–Des perles (les miennes viennent de la Mercerie Chic)
 -Du fil et une aiguille
To customize a visor you need :
-A visor

-Pearls 
-Needle and thread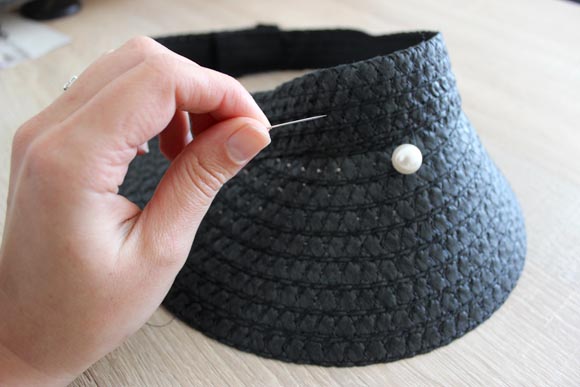 Commencez par coudre une première perle au milieu de la visière.
Start by sewing a pearl in the middle of the visor.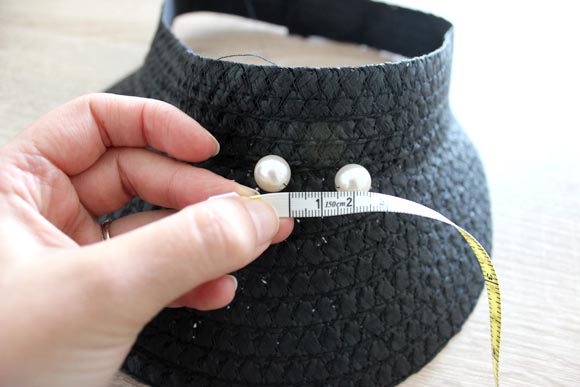 Coudre une deuxième perle et mesurez l'écart entre les 2.
Sew a second pearl and measure the space between both.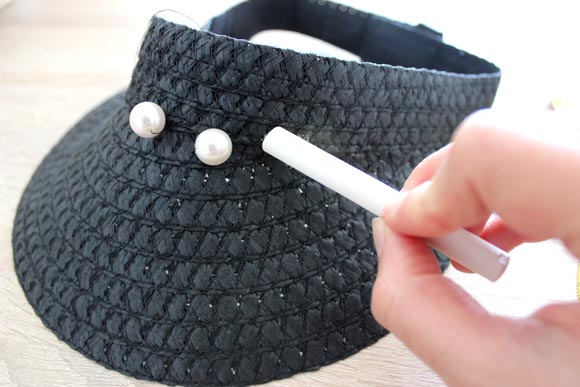 Marquez un repère pour la perle suivante.
Mark a point of reference for the following pearl.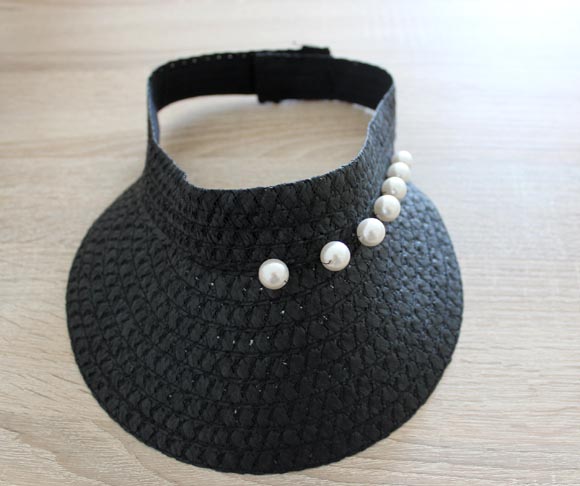 J'ai continué sur tout le côté droit avant de procéder de la même manière sur le côté gauche.
I continued all the way on the right side before doing the same on the left side.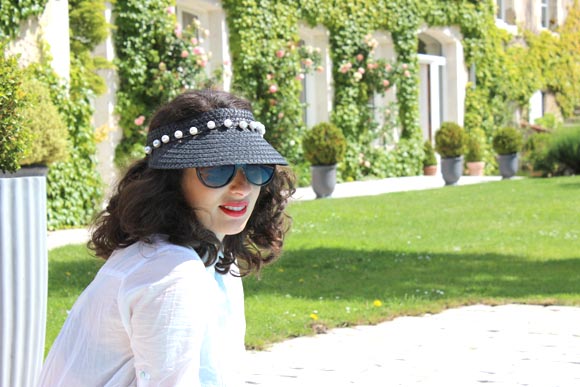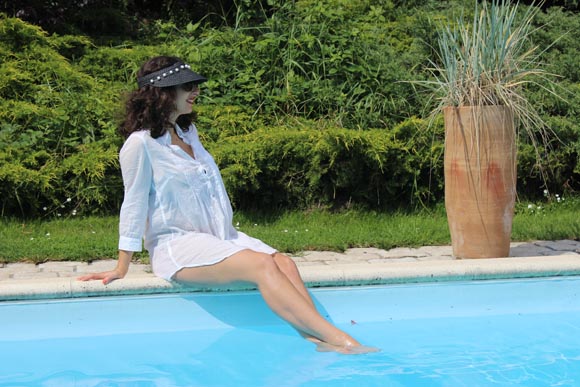 Un bon moyen de rester chic à la plage ou au bord de la piscine : Une visière et une grande chemise légère blanche en guise de paréo… Le tout surmonté d'une touche de rouge sur les lèvres ! Mon nouvel uniforme pour l'été !
A good way to stay chic at the beach or at the swimingpool : a visor and a large light white shirt to use as a paréo… A touch of red lipstick to add some glamour ! It's my new uniform for the next summer !