Vous l'aurez compris le printemps sera pastel ou ne sera pas ! Alors pourquoi ne pas allier au couleur une autre tendance forte de la saison ? Les chaînes  !  Je vous propose aujourd'hui de réaliser un collier « bling-bling pastel » ;-)
You already have noticed that spring will be pastel ! So why don't you associate another trend to this ? Chain ! I propose you to realize a « pastel bling bling » necklace ;-)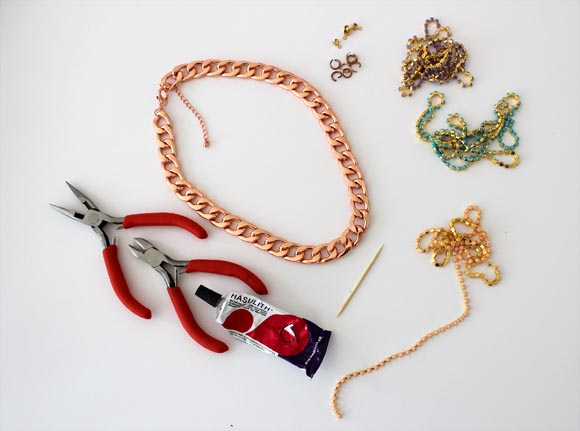 Pour créer un collier chaîne pastel il vous faut : 
-Un collier en chaîne (le mien acheté chez Claire's)
– 30 cm de chaînes strass rose-pêche, turquoise, violette de chez Perles and Co.
-Des anneaux assortis au collier
-Un cure-dents
-De la colle à bijoux
-Des pinces à bijoux
To create a pastel chain necklace you will need : 
-A big chain necklace (mine from Claire's)
– 30 cm strass chain pink peach, turquoise, purple from Perles and Co.
-Assorted rings
-6 connectors for strass chains
-A toothpick
-Jewel glue
-Pliers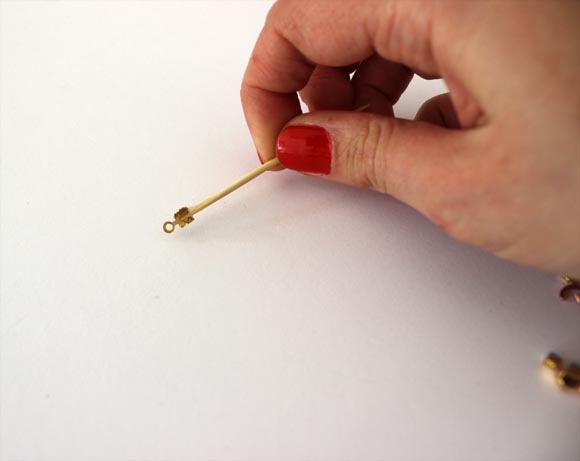 Commencez par appliquer la colle dans les embouts pour chaîne à l'aide du cure-dents pour une meilleure précision.
Start by applying the glue in the connector thanks to the toothpick for a better precision.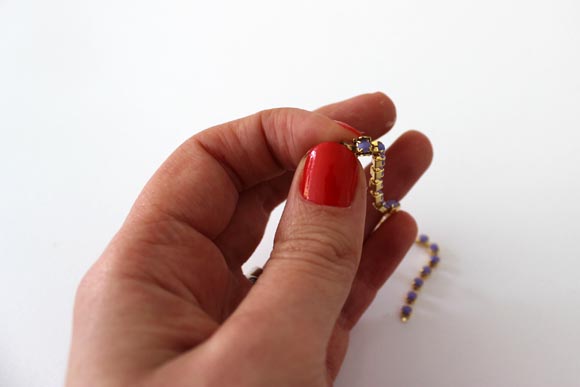 Et insérez dans l'embout l'extrémité de la chaîne à strass.
And insert in the connector the extremity of the strass chain.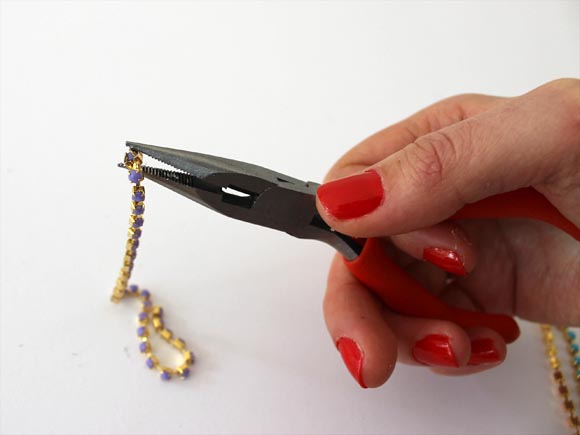 Refermez les petites pattes à l'aide de la pince.
Close the connector with the pliers.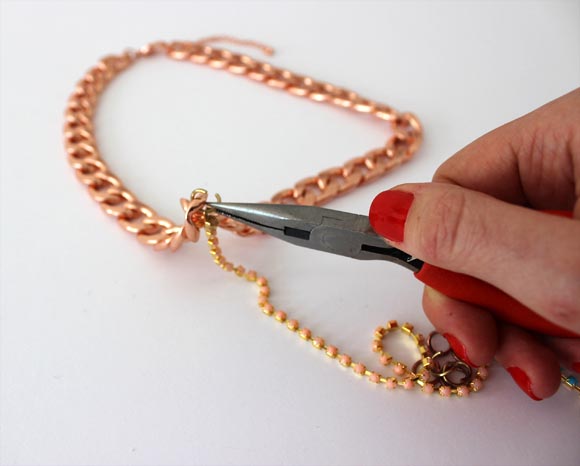 Insérez un anneau sur l'embout et l'accrocher à la grosse chaîne. Procédez de même avec toutes les chaînes à strass en les accrochant de manière aléatoire.
Insert the rings to the connector and hang it to the big chain. Proceed the same way with all the chains and hang them in a random way.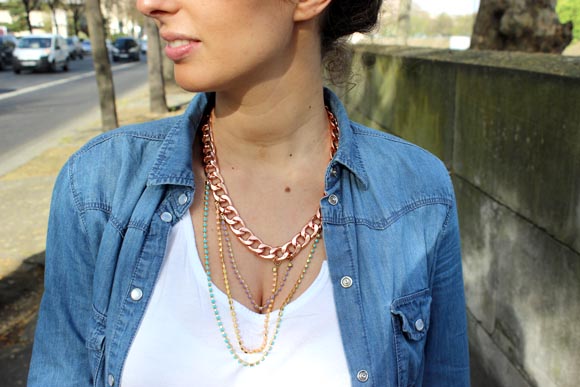 Portez votre collier sur une tenue basique pour un petit peps de couleur !
Wear your necklace with a basic outfit for a spray of color !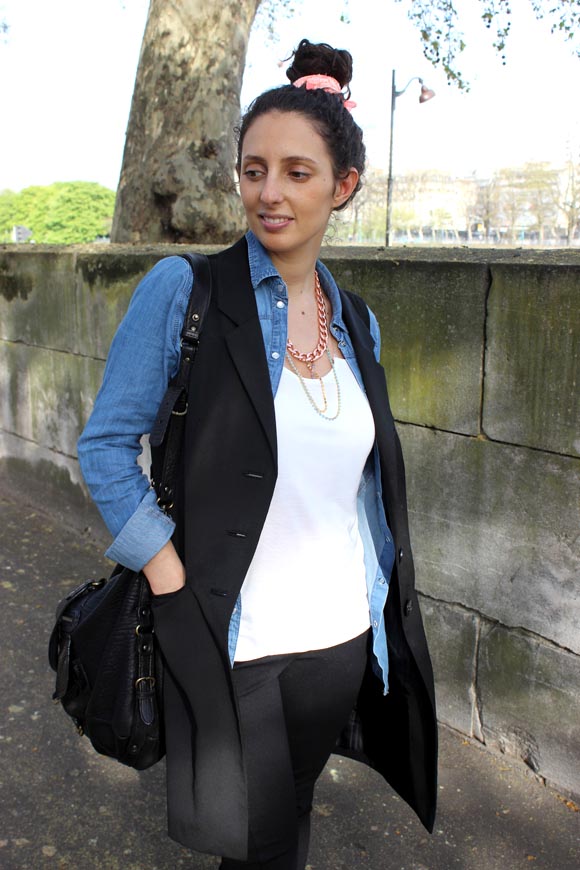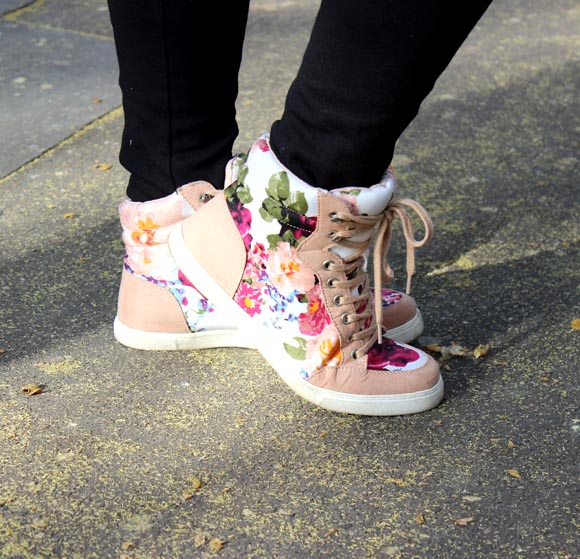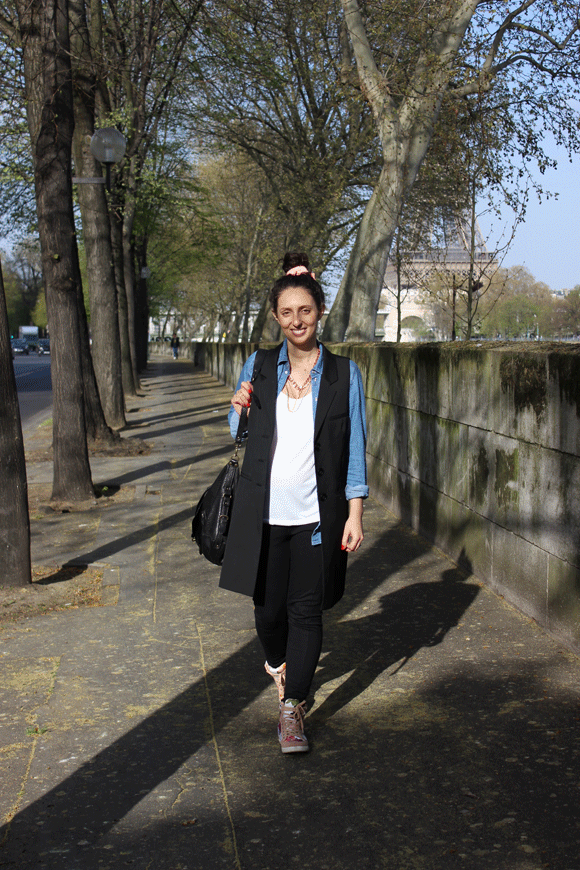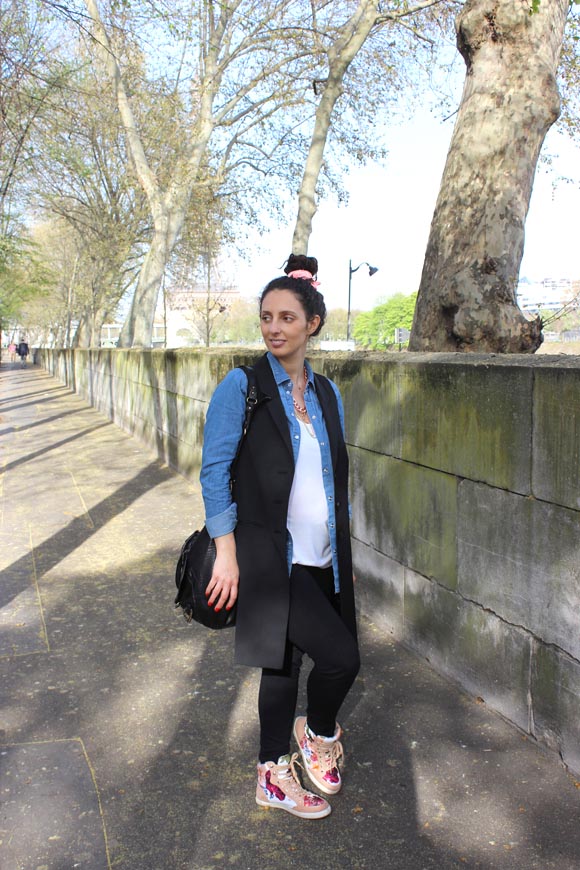 Top blanc Monki, Chemise en jeans et veste long H&M, leggings Pimkie, Sneakers à fleurs Forever 21, Bun wrap Claire's, sac Abaco.
White top Monki, Denim shirt and long vest H&M, leggings Pimkie, Sneakers Forever 21, Bun wrap Claire's, Abaco purse.