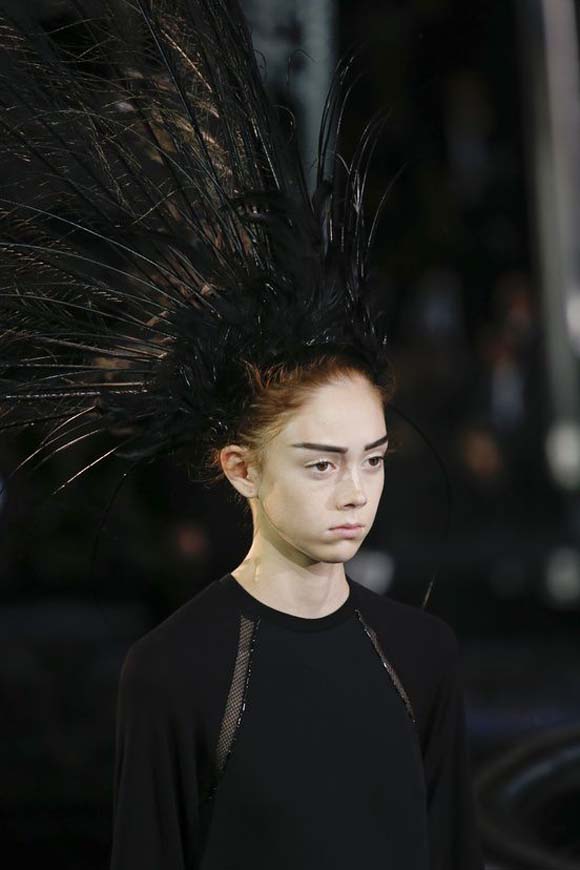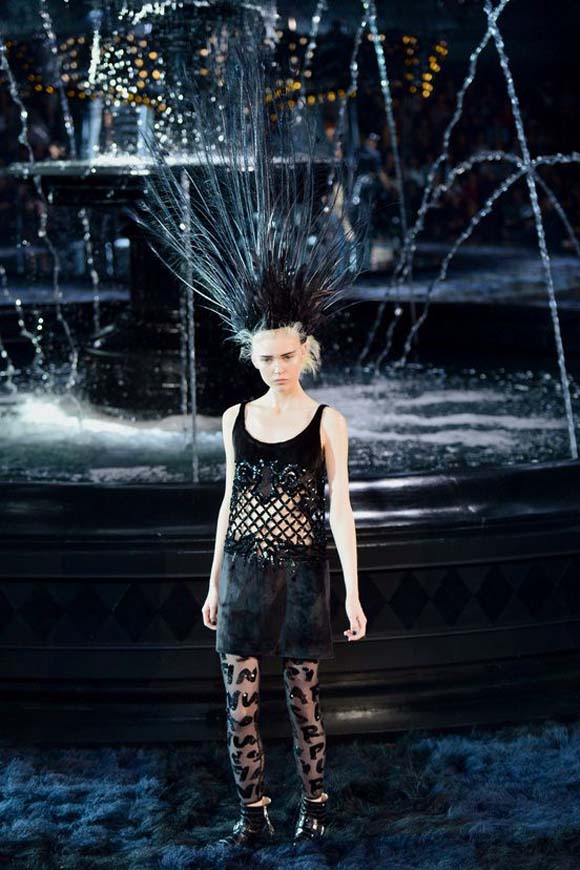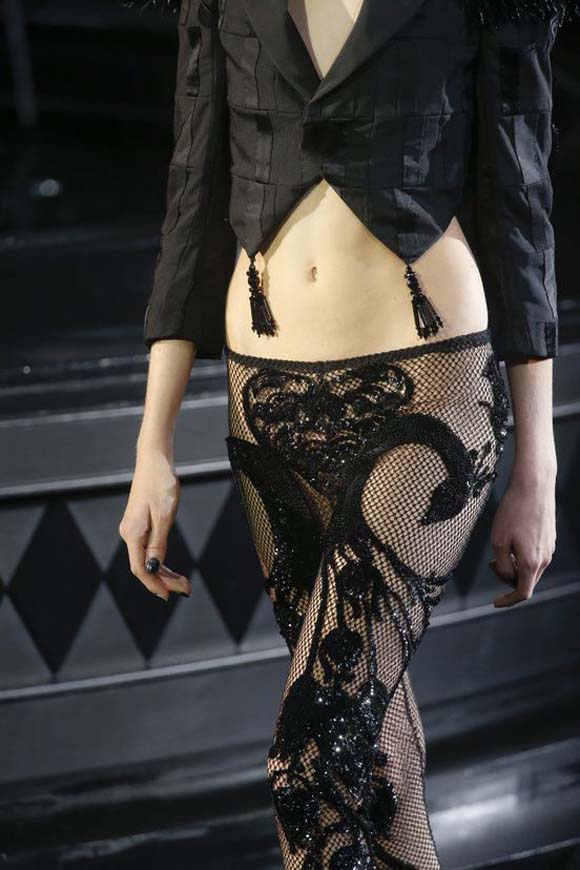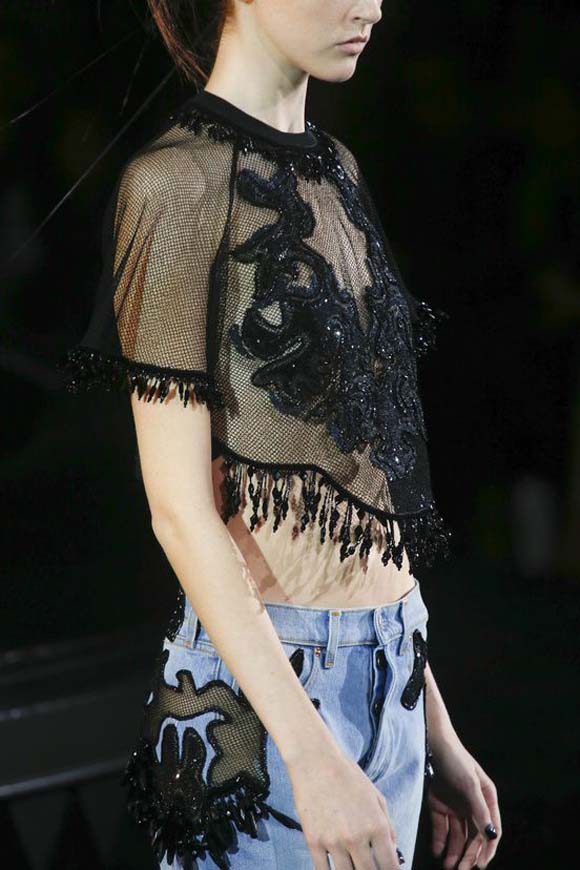 Crédit photo : Vogue
Aujourd'hui j'avais envie de partager avec vous quelques images du dernier défilé de Marc Jacobs pour Louis Vuitton… Un chef-d'oeuvre, un moment inoubliable qui restera gravé dans l'histoire de la mode… Pour voir le défilé au complet c'est bien entendu sur Vogue.
Ce qui m'a interpelé ce sont la multitude d'empiècements de résille. ce textile composé d'un maillage de fils croisés à la manière d'un filet. J'ai trouvé ça moderne, sexy, féminin et rock : tout ça à la fois ! Bref mon gros coup de coeur du moment. Du coup devinez quoi ???? Je vous ai préparé un DIY résille et c'est demain sur le site ;-) 

Today I wanted to share with you some images of the last catwalk of Marc Jacobs for Louis Vuitton… A masterpiece, an unforgettable moment that will stay in the history of fashion… To see the entire catwalk it's naturally on Vogue.
What really appeals me was the yokes of hairnet, this textile material made of cross thread meshing like a net. I feel it is modern, sexy, feminine and rock : all at the same time ! In one word a big crush. And guess what ? ???? I have prepared for you a hairnet DIY and this is tomorrow on the website ;-)