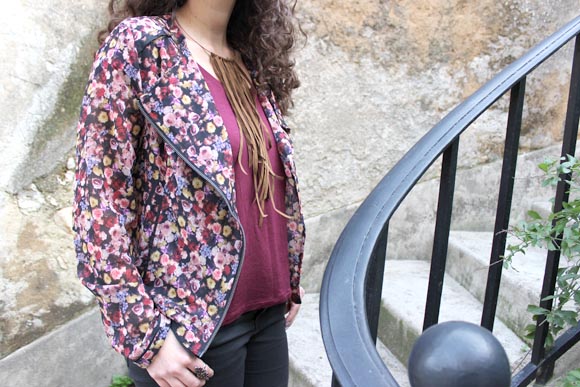 Je ne sais pas vous mais moi quand le soleil pointe le bout de son nez, mon style se veut un peu moins rock et un peu plus bohème. Jupe longue, headband, franges sont des petits détails que je retrouve chaque année dans mes tenues d'été.
Et quoi de mieux pour accessoiriser un look qu'un collier à franges HYPER FACILE à faire ?
I don't know on your side, but for me when sun is back, my style goes less rock and more boho. Long skirt, headband, fringes are details that I found back every summer in my outfits.
And what is best to accessorize a look than a SUPER EASY fringes necklace ?

Pour vous faire un collier frangé il vous faut : 
-Un collier en métal bronze (Le mien vient de La perlerie 22 dont je vous parlais dans mon article des bonnes adresses de mercerie )
-Des franges de nubuck marron
-Une paire de ciseaux
To realize a fringe necklace you need : 
-A metal necklace
-Brown nubuck ribbon
-Scissors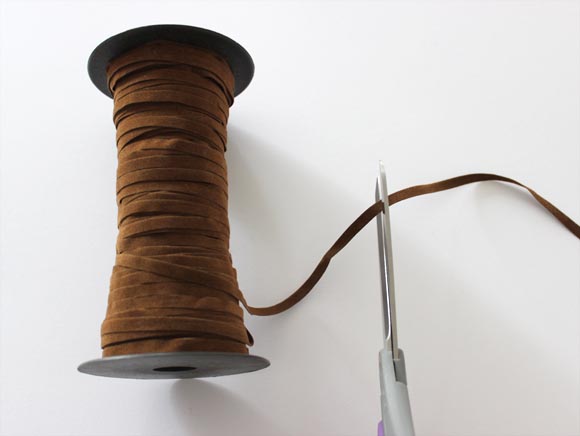 Commencez par couper des franges de nubuck de 40 cm.
Start by cutting nubuck fringes of 40cm.
Coupez-en 10.
Cut 10 pieces.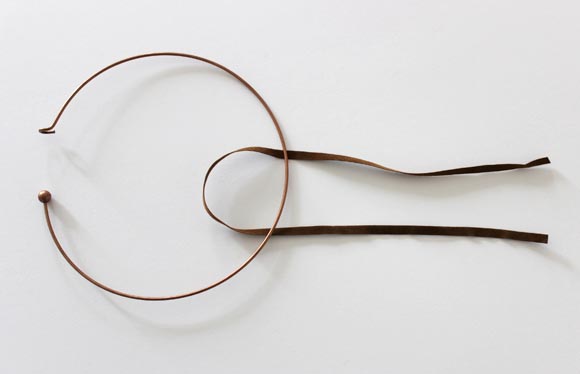 Pliez la frange en 2 et faites la passer SOUS le collier en métal.
Fold the fringe in 2  and pass it UNDER the metal necklace.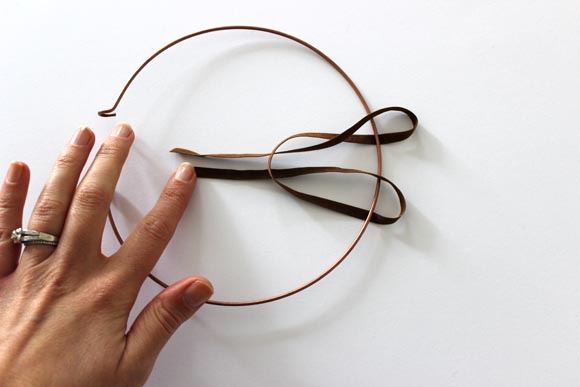 Faites une boucle.
Make a bow.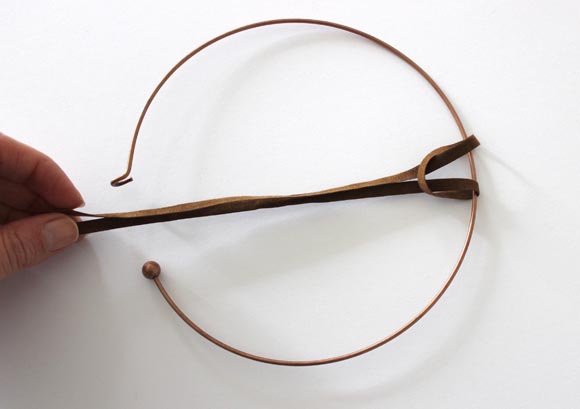 Et tirez.
And pull.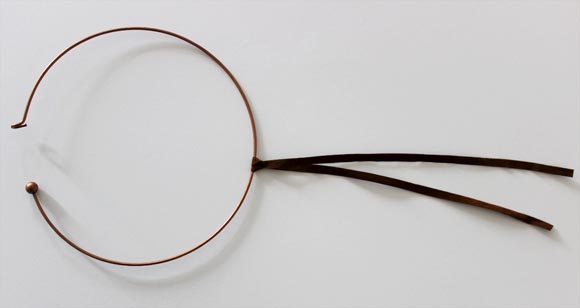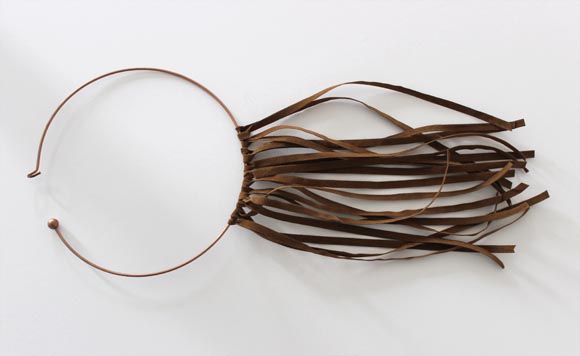 Faites la même opération avec les 10 franges.
Make the same thing with the 10 fringes.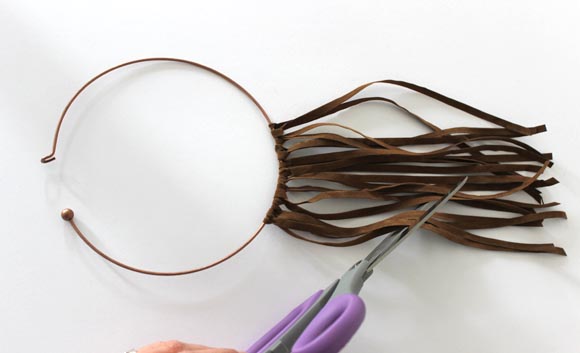 Et coupez en biais.
And cut crooked.
Et voila ! Un joli collier plastron à franges réalisé en moins de 5 minutes ;-)
And here you are ! You have made a fringe statement necklace in less than 5 minutes ;-)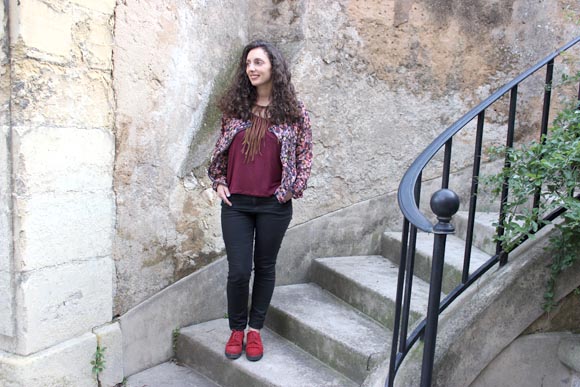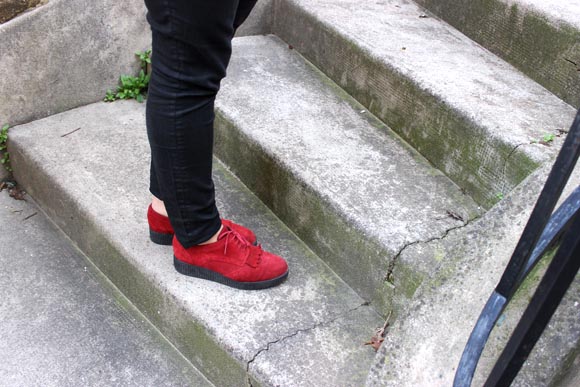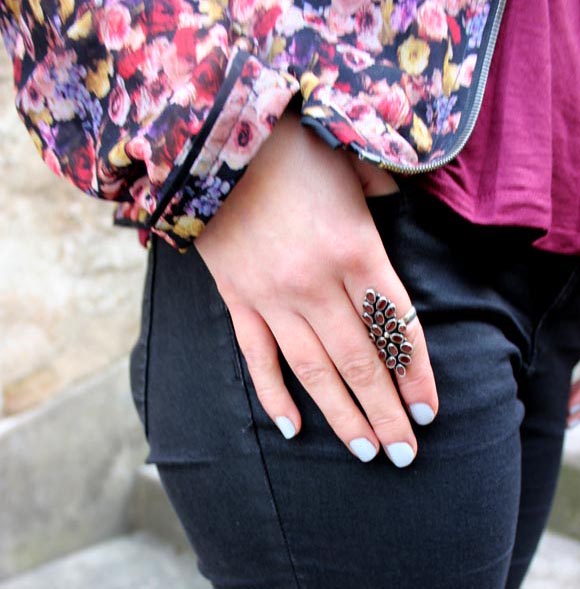 J'aime beaucoup associer le marron à des tons bordeaux. Je trouve que ça met vraiment en valeur cette couleur plutôt terne.
Veste Stradivarius, Top clouté porté à l'envers Tati, Jeans enduit Zara, Creepers La Halle, Collier DIY, bague artisanale, Vernis Essence,
I love to associate brown to burgundy colored. I feel like it reveals this colorless tint.
Jacket Stradivarius, Spike top porté worne inside out Tati, Jeans Zara, Creepers La Halle, Necklace DIY, Crafted ring , Nail polish Essence,