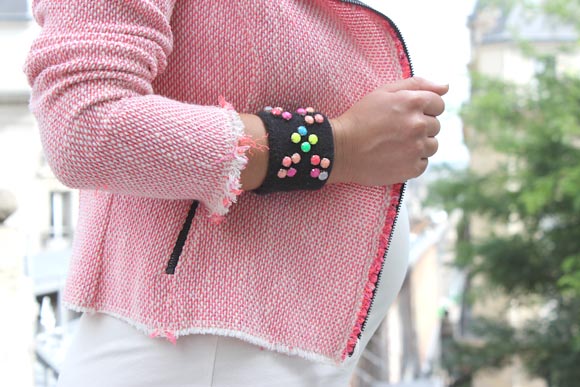 La tendance est au sport cette année ! Dans nos placards avec une déferlante de sneakers plus féminines et colorées que jamais, de tee-shirt inspirée du football américain, de jupette façon tennis et j'en passe… Mais le style sporty chic a non seulement investit nos placards mais aussi notre style de vie : on mange mieux, on court (We Own the night, la parisienne on ne compte plus le nombre de courses organisées…). Pas question alors de ne pas être stylé pour s'éponger le front ruisselant ;-) Alors on customise sa manchette éponge pour le plus bel effet.
The sport trend is everywhere this year ! In our closet with a wave of feminin and colored sneakers, football inspired top, tennis skirt ect… But the sporty chic style is nit only in fashion it has also invaded our lifetsyle : we are eating better, running (we can't count the number of race that are organized). So there is no way we soak up our forehead without being stylish ;-) Let's customize our sponge cuff for a better effect.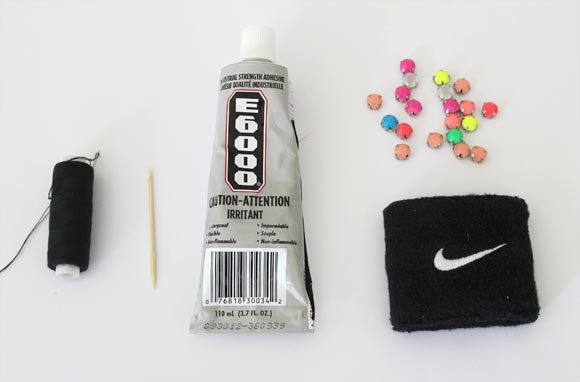 Pour customiser votre manchette en éponge il vous faut :
-Une manchette en éponge
-Des strass néons à coudre (Perles and Co)
-De la colle E6000
-Un cure-dent
-Du fil et une aiguille
To customize your sponge cuff you need :
-A sponge cuff
-Neon strass you can sew
-E6000 strass
-Thoothpick
-Needle and thread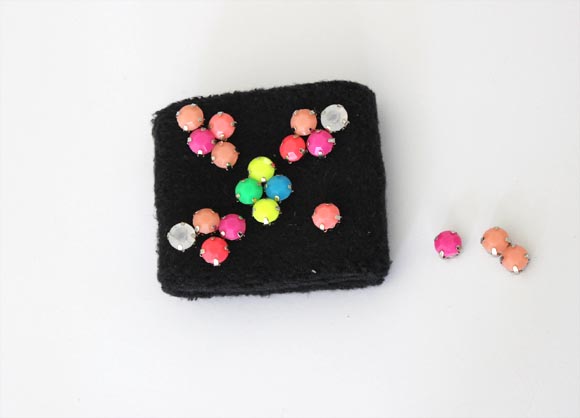 Positionnez vos strass en formant le motif de votre choix.
Place your strass to realize a pattern.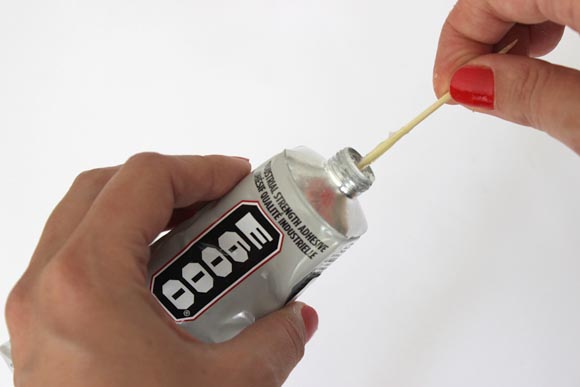 Quand vous avez fini, appliquez une petite quantité de colle sur le cure-dent.
Once you're done, put some glue on the toothpick.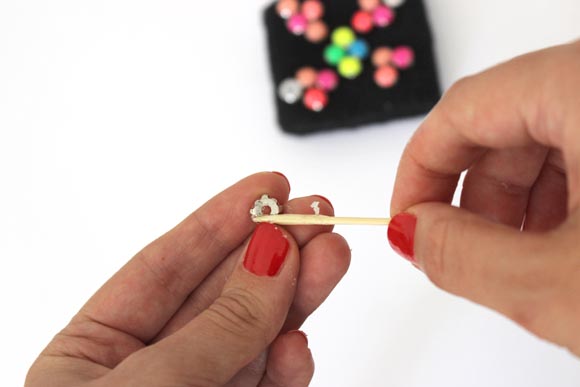 Puis sur le dos du strass.
Then on the back of the strass.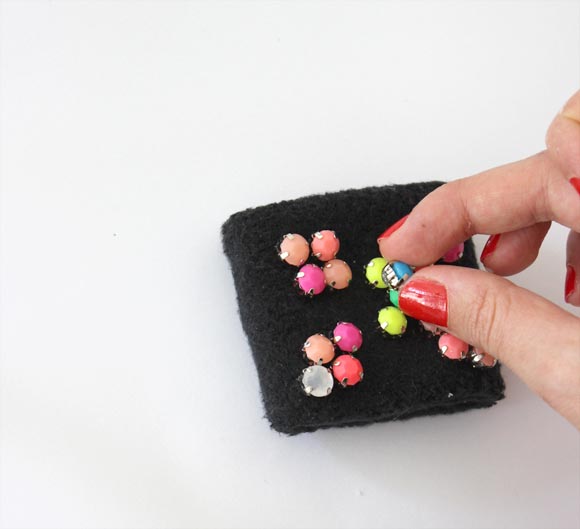 Collez les strass un par un. Et laissez sécher.
Glue the strass one by one. And let them dry.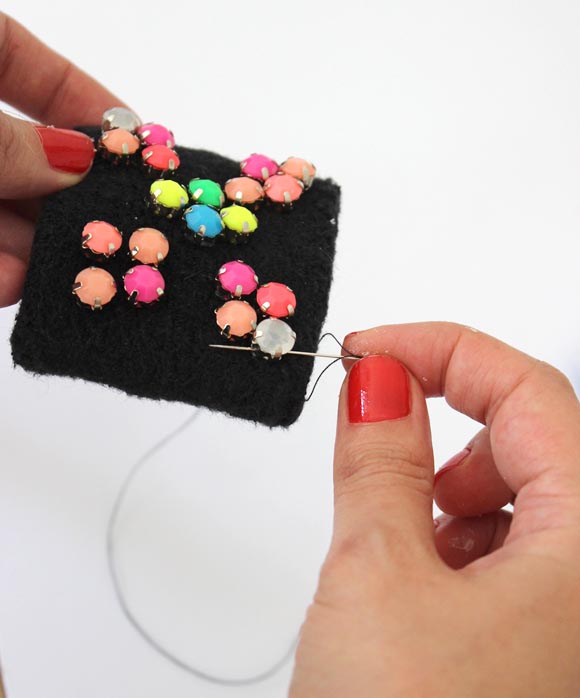 Pour sécuriser le tout coudre les strass avec du fil assorti à la manchette. J'aurais pu coudre les strass sans les coller, mais je trouve que le résultat est toujours plus net et le motif mieux respecté en procédant au collage avant. Et surtout il est beaucoup plus rapide de coudre.
To secure everything sew the strass with assorted thread. I should have sew the strass directly without gluing them, but I feel the result is better and the pattern more osberved with this technic. Moreover you can sew quicker.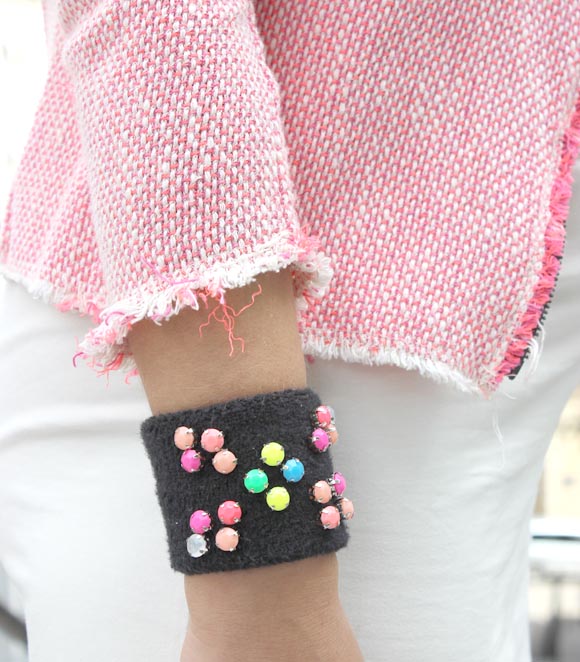 Bon vous avez du le remarquer je poste beaucoup moins de photos de look ou de DIY mode en ce moment du fait de ce bidou de plus en plus gros. Alors j'ai vraiment pris sur moi pour vous offrir ces photos ;-) J'espère qu'elles vous plairont.
You should have noticed that I post less pics of outfit or fashion DIY because of my pregnancy… So I really make an effort to offer you these pics ;-) I hope you will like them.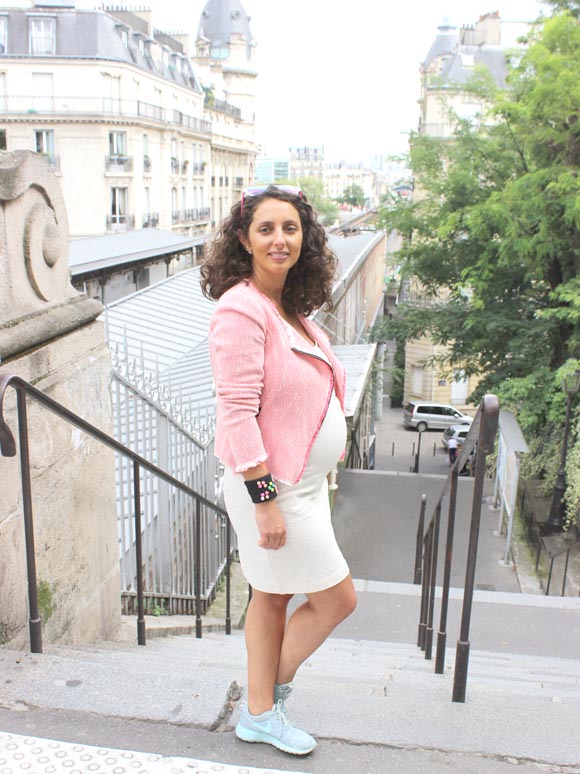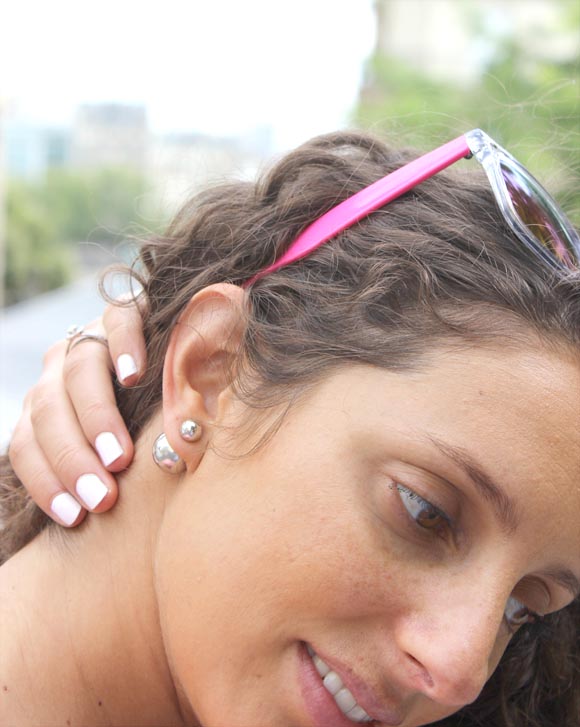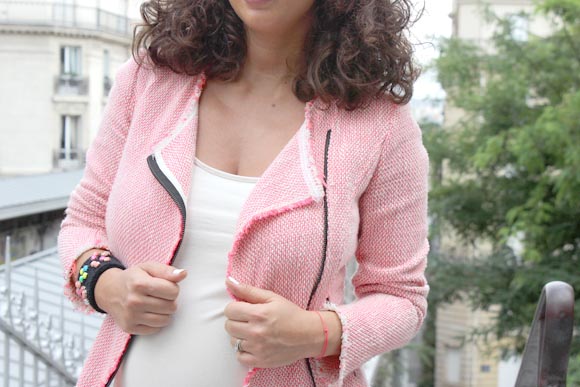 Veste Stradivarius ancienne co, Robe H&M basique (en non femme enceinte!), lunettes Primark, Sneakers Roshe Run, Boucles d'oreilles erastz de Mise en dior achetées sur un marché mais similaires ici, Vernis blanc Mavala.
Jacket Stradivarius, Dress H&M basic (not pregnancy ! ), Primark sunglasses, Roshe Run sneakers, Earrings Dior like bought on a market but you can find similar here, White nail polish Mavala