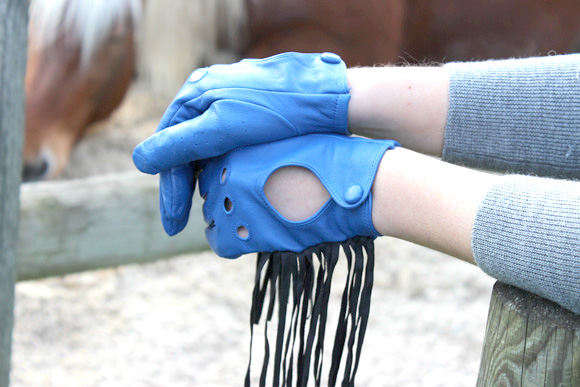 L'hiver emmitouflés dans nos manteaux, bonnets et écharpes, les accessoires sont le seul moyen d'apporter une touche d'originalité à notre look. Alors oui on peut jouer sur la couleur mais on peut aussi customiser nos accessoires. L'année dernière j'avais réalisé avec Marie-Claire idées une série de custo de bonnets en vidéo. Pour revoir les tutos c'est par ici. Mais aujourd'hui je vous propose de customiser des gants.
In winter, the only way to bring a touch of originality to your look is accessory. You can play with colors but you can also customize your accessories. Last year I customized beannies with Marie-Claire idées. If you want to see again the tutorial it's here. But today let's customize gloves.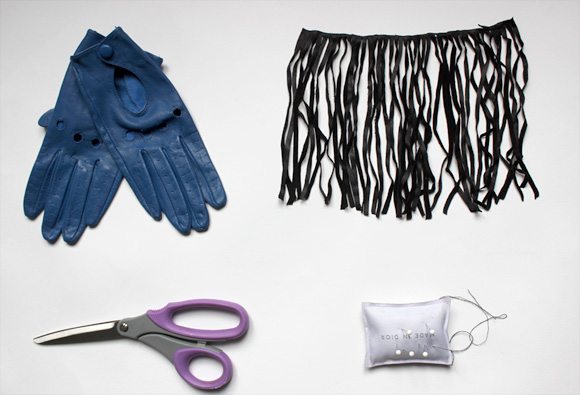 Pour customiser vos gants il vous faut :
-Une paire de gants en cuir ou skaï (les miens viennent de chez Primark)
-Des franges toutes faites (j'ai recyclé les miennes d'un perfecto) ou un morceau de cuir ou de skaï
-Une paire de ciseaux
-Du fil, une aiguille et des épingles
To customize your gloves you need :
-A pair of leather or faux-leather gloves
-Fringes (I recycled mine from a motor bike jacket) or a piece of leather
-Scissors
-Neede, thread and pins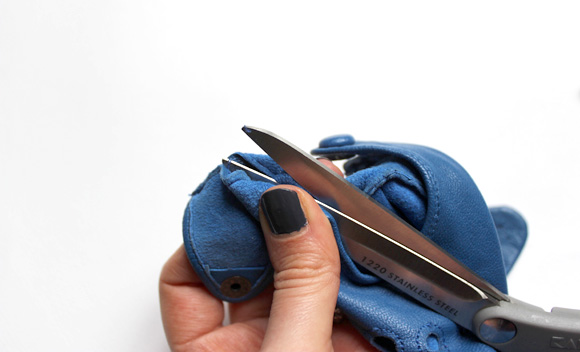 Commencez par découdre une partie du gants du côté du petit doigt. J'ai décousu à peu près 5 cm.
Start by sew out a piece of the glove. I sew out about 5 cm.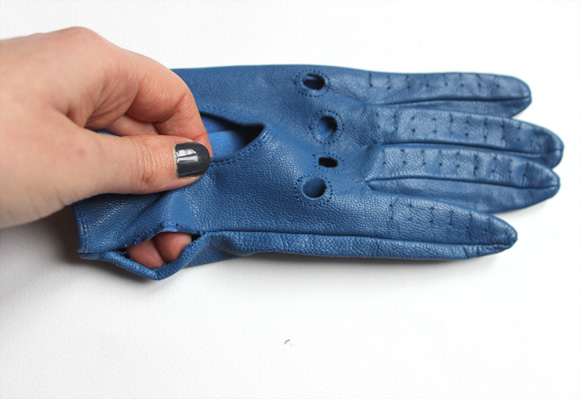 Vous obtenez un trou sur le côté.
You will get a hole on the side.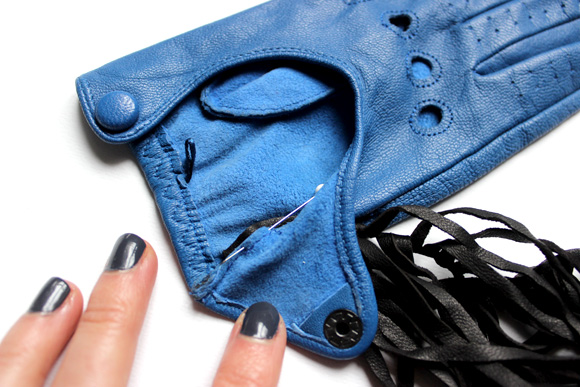 Épinglez vos franges à l'intérieur du gant. Si vous n'avez pas de franges toute faite réalisez les en coupant des fines lanières dans le cuir ou le skaï.
Pin the fringes on the inside of the glove. If you don't have fringes ready to use, make them by cutting thin piece on the leather of the faux-leather.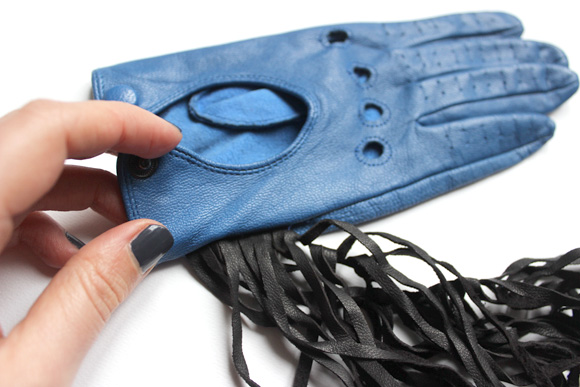 Voila ce que vous obtenez en extérieur.
Here is what you get.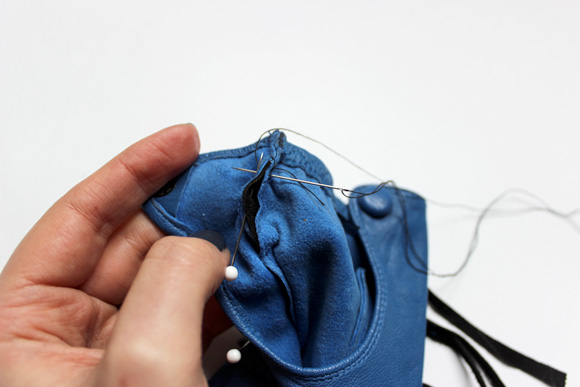 Coudre les 3 épaisseurs ensemble : la première partie du gant, les franges et l'autre partie du gant. Vos franges seront comme prises en sandwich. Aidez vous d'un dé à coudre si besoin. Répétez l'opération sur le deuxième gant.
Sew the 3 layers together : the first part of the gloves, the fringes and the other part of the gloves. Your fringes will be taken like a sandwich. Help yourself with a die if needed. Repeat the operation on the other gloves.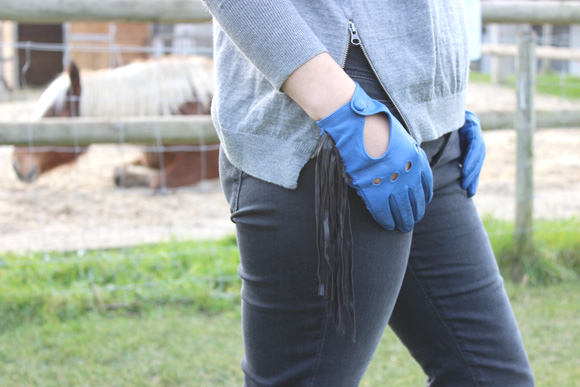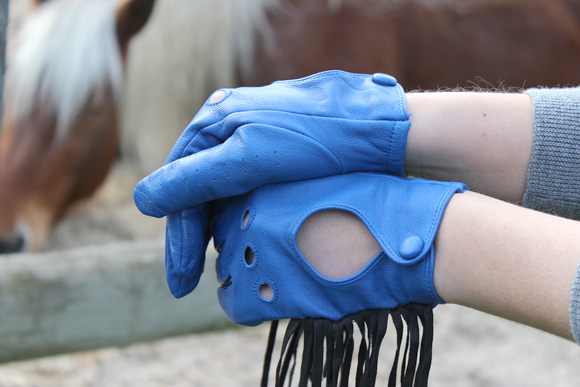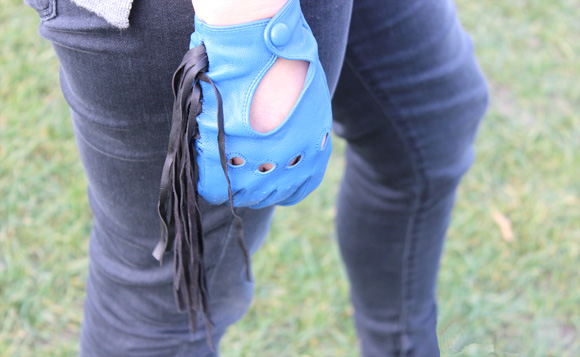 Portez sans modération. Sur un manteau noir le résultat est vraiment sympa ! J'ai choisi d'utiliser des franges contrastantes avec la couleur de mes gants mais vous pouvez aussi opter pour une paire de gants noires customisées avec des franges noires.
Alors vous aimez ?
Wear this with abandon. On a black jacket the result is great ! I have chosen to use different color fringes but your can also use black ones.
Do you like them ?