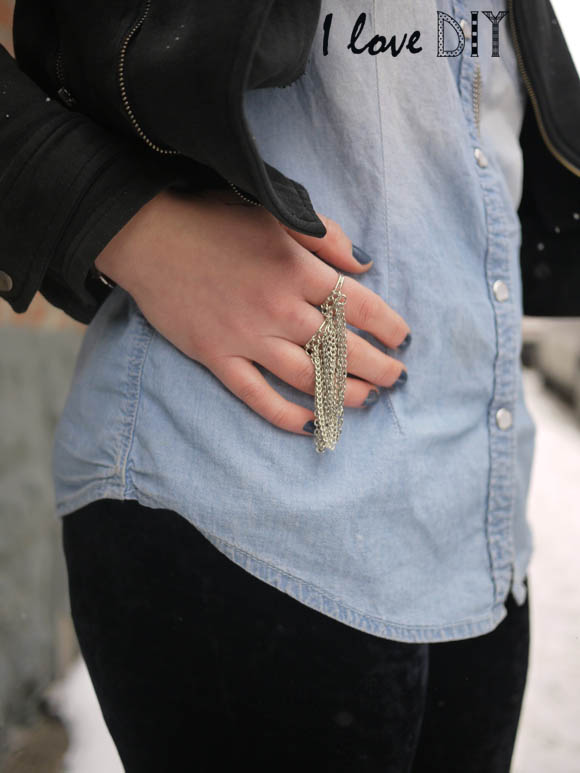 Les doubles bagues sont ma folie du moment. C'est rock, original. J'en voulais une avec des chaînes, qui s'accorde avec un vernis foncé ! Si vous voulez vous créer la vôtre c'est juste après !
The double ring is my favorite jewelry trend of the moment. It's rock, original. I wanted one with chains, that I can wear with a deep nail polish ! So if you want to create yours it's just after the break !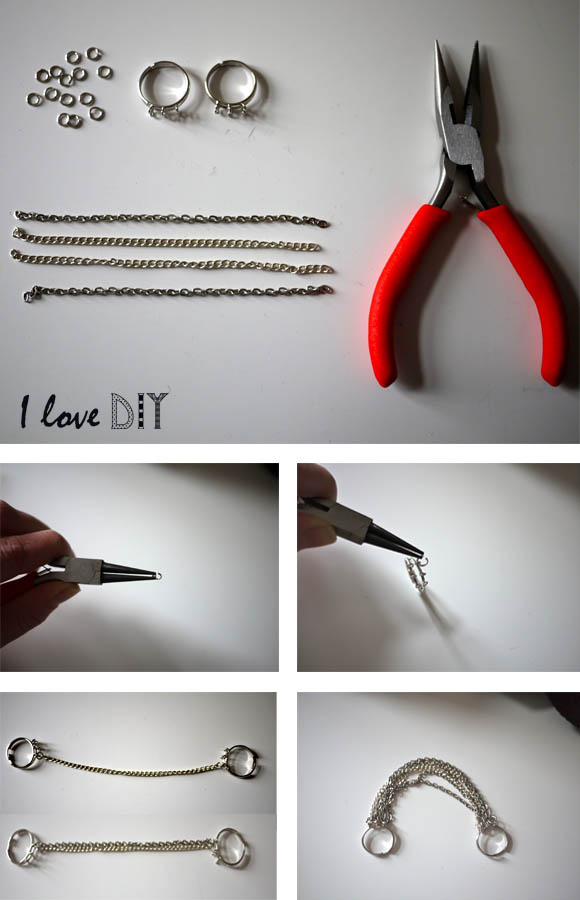 Pour créer une double bague chaîne il vous faut : 2 bagues avec des petits anneaux sur le dessus( les miennes viennent de chez Brico Déco comme le reste du matériel d'ailleurs), des chaînes de différentes matières et couleurs,  des petits anneaux, une pince. Il suffit ensuite de relier les 2 bagues avec les chaînes !
To create your double chain ring you will need : 2 rings with little circles on top ( Mine is from Brico Déco same for the rest of the material), different color and kind of chains, little circle, pliers. You just have to link the 2 rings with the chains!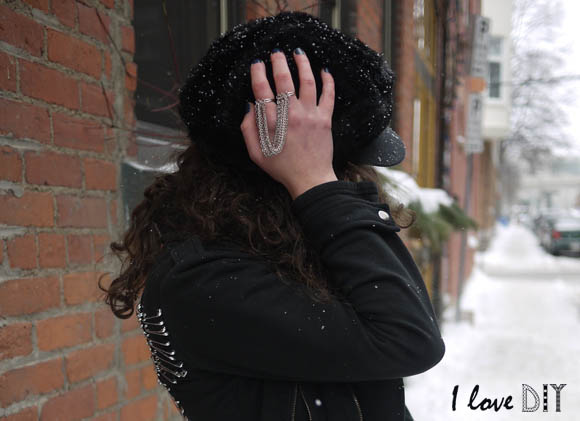 Porté avec un perfecto et une casquette ( la grande tendance des défilés A-H 2014) mais ça je vous en parle plus tard c'est juste so rock!
Wear it with a motor jacket and a cap ( huge trend spotted on the A-W 2014 runaway) but this I will talk about it later for a rock outfit !