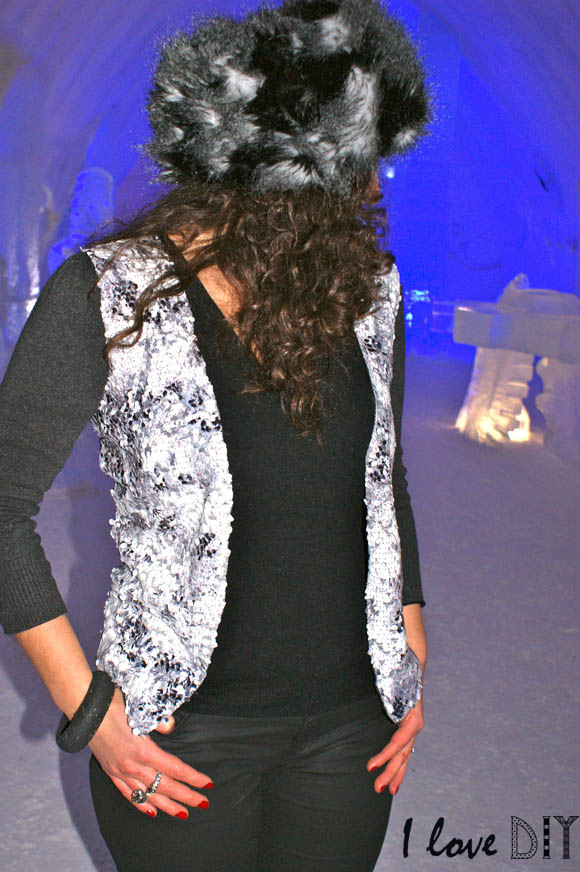 Quoi de mieux que des paillettes pour illuminer un petit top noir ! C'est chic, c'est beau c'est simple. Alors je ne vous en dis pas plus sur l'intérêt mode de la paillette mais par contre je vous donne les instructions pour vous créer le vôtre après la pause !
Is there anything better than glitter to make a black top shine ! It's chic, beautiful and simple. So I am not gonna say more about glitter interest for fashion but I am gonna show you the instructions to create yours after the break !
Pour recycler votre gilet  ( un peu trop sage…) il vous faut : Un gilet, du tissu pailleté, du papier pour reproduire la forme de votre gilet, ciseaux, fil et aiguilles.
Il faut d'abord reproduire sur un papier la forme de l'emplacement ou vous voulez mettre des paillettes. Puis reproduire cette forme sur votre tissu, le couper, l'épingler au gilet puis le coudre à la main.
To recycle your cardigan ( a little bite to wise for me….) you will need : a cardigan, some glitter fabric, paper to draw the form of your cardigan, scissors, needle and thread.
First, draw the form on the paper, where you want to put glitter. Put this form on your fabric, cut it, pin it and sew it by hand.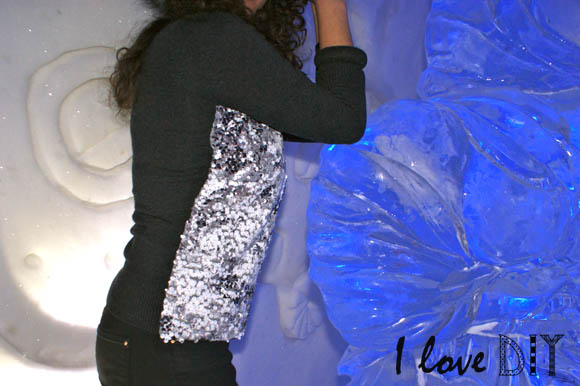 Et voila le travail ! Je suis très contente de mon nouveau gilet et je pense qu'il va encore avoir de beaux jours devant lui !
And here you are ! I am very happy about my new cardigan and I think I am gonna wear it for a long time !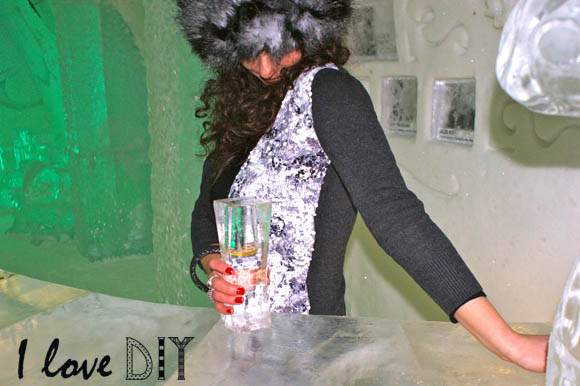 Quoi de mieux pour immortaliser ce DIY pailletés que l'hôtel de glace de Québec ! Un endroit magique, magnifique, grandiose et éphémère ou même les verres sont temporaires…
I have found the perfect place to shoot my glitter DIY the ice hotel of Québec ! A magic place, magnificient, spectacular and ephemeral where even the glass are temporary ….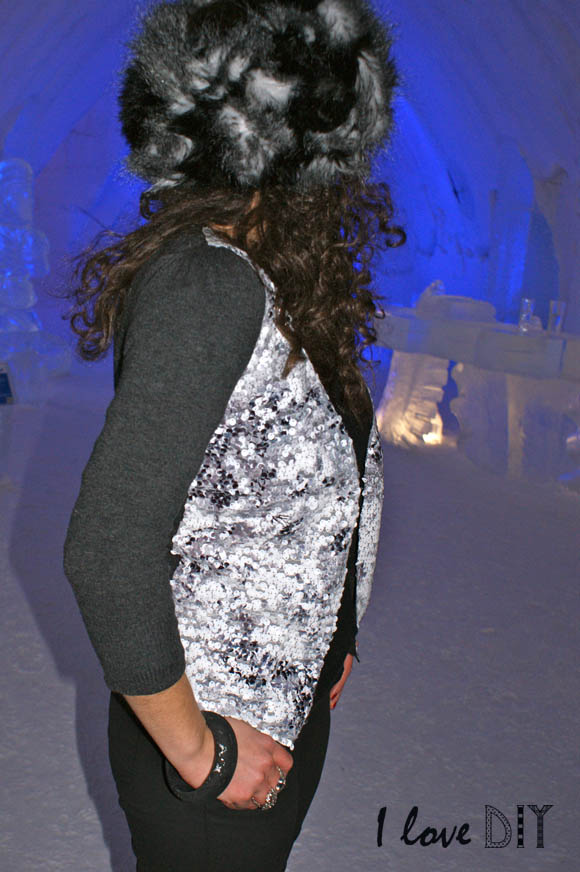 Bonne fin de semaine !
Have a nice week-end !