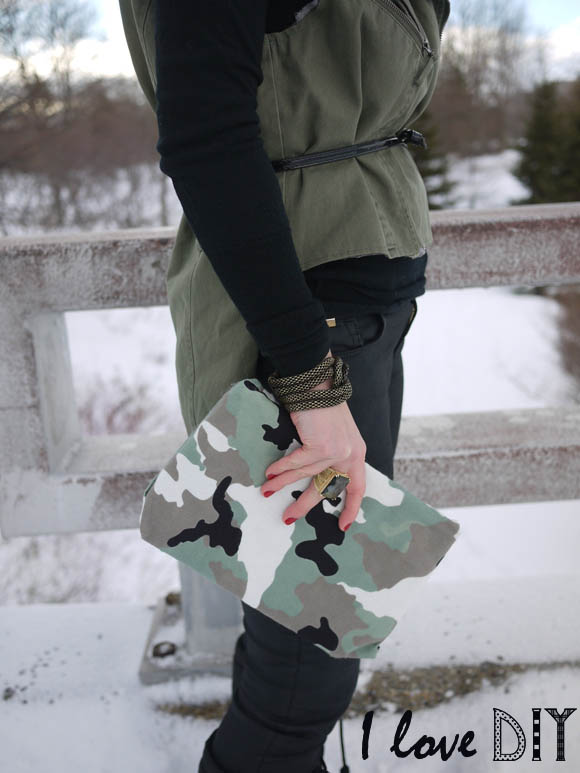 La tendance army est une tendance que j'aime particulièrement… Veste militaire, imprimé, kaki tout est sympa à porter. J'avais d'ailleurs réalisé cette veste que je porte sur la photo et que je porte sans relâche depuis:) Alors quoi de mieux pour aller avec qu'une pochette d'inspiration militaire ?
I particularly love army trend…. Army jacket, army print, kaki everything is very easy to wear. I had realized last year the jacket that I wear on the pic and I am always wearing it today. So I had to find something to wear with and here is my army clutch!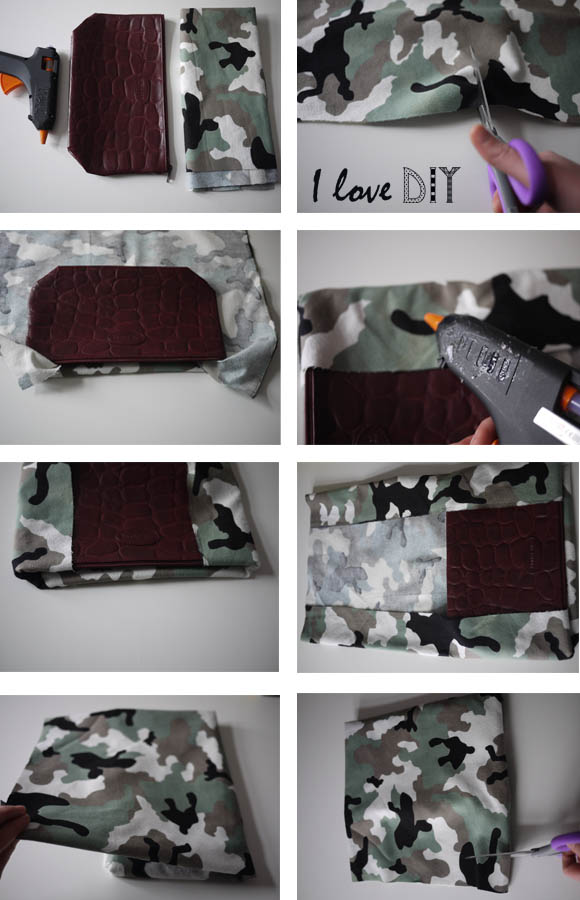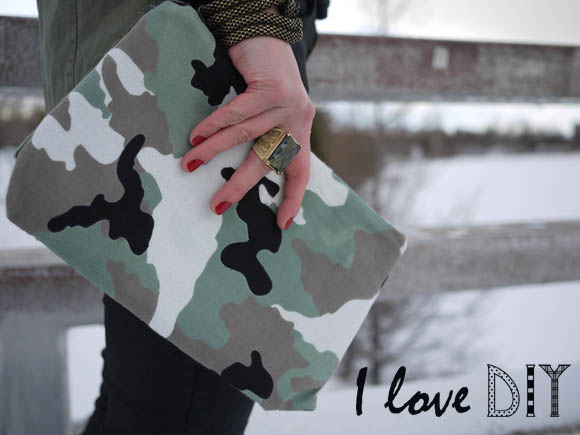 Pour créer ma pochette d'inspiration militaire, je me suis servie d'une trousse offerte avec un parfum… Et oui mesdames tout se recycle ! A l'aide d'un morceau de tissu militaire assez épais, d'un jeu de pliage et de mon arme préférée THE pistolet à colle : ma pochette était prête en 10 min !
To create my military clutch, i have reused of clutch that I get with the purchase of a perfume… Yes you can can recycle everything ! Then you just need a piece of army fabric that you are going to fold and  my favorite weapon : my glue gun : my clutch was ready in 10 minutes !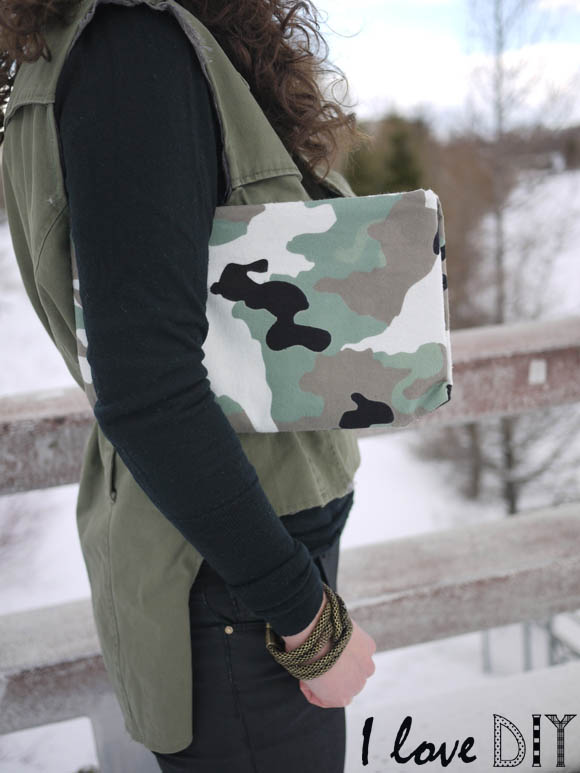 Je suis sure qu'elle va devenir mon accessoire fétiche !
I am sure this is going to be my favorite accessory !