Category Archives:
Bijoux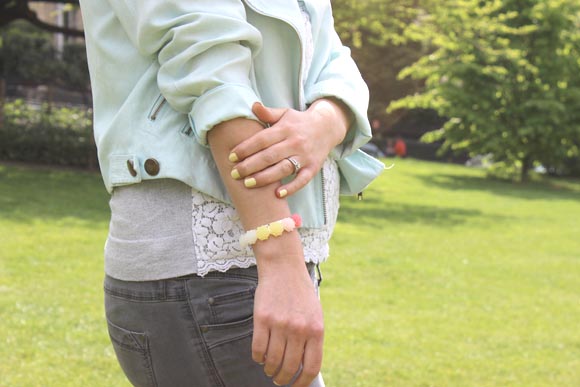 Il y a des projets que j'ai dans le coin de ma tête et d'autres que je réalise en total free style. C'est le cas de celui-ci. Lorsque je me suis balladée sur la boutique de Perles and Co, j'ai litteralement craqué sur ces fleurs en résine. J'en ai acheté quelques une sans aucune idée de la manière dont j'allais les utiliser… Et finalement elles ont fini en bracelet.
Some projects are in my head some are totally free style. This is the case of this one. When I saw these resin flowers in the Perles and Co e-shop I totally fall in love. I have bought some without knowing what to do with them… And finally I made a bracelet.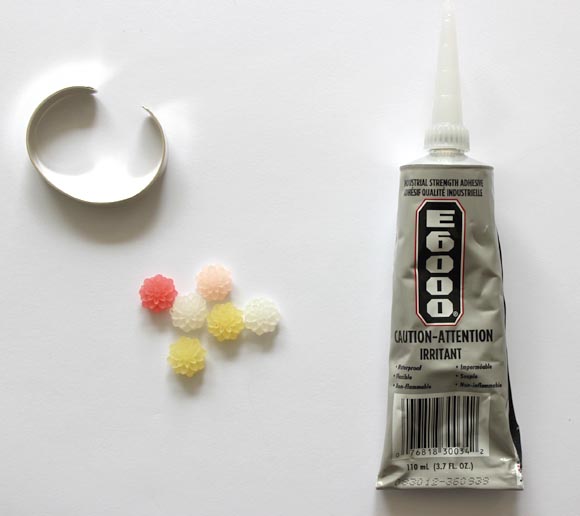 Pour réaliser un bracelet orné de fleurs il vous faut :
-Un bracelet manchette en laiton
-Des fleurs en résine  (il y a vraiment un grand choix de couleurs et de taille pour ma part j'ai eu envie de pastel )
-De colle E6000 (la meilleure colle pour ce type de projet)
-J'ai opté pour un embout de précision qui peut s'acheter avec la colle mais vous pouvez vous servir d'un cure dent
To realize this flower bracelet you need :
-A bracelet
- Flowers in resin  (The choice of colors and size is huge I choose pastel colors)
-E6000 glue (the best glue for this type of project)
-I also use a precision cap but you can use a toothpick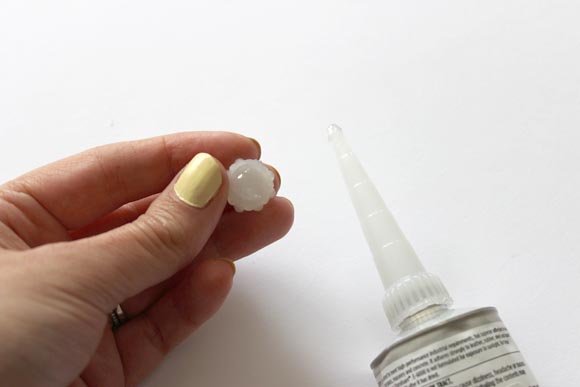 Commencez par appliquer la colle au dos de chaque fleur. Ne mettez pas une grosse quantité pour éviter les débordements.
Start by applying a small quantity of glue on the back of each flower. Don't put too much to avoid leaking.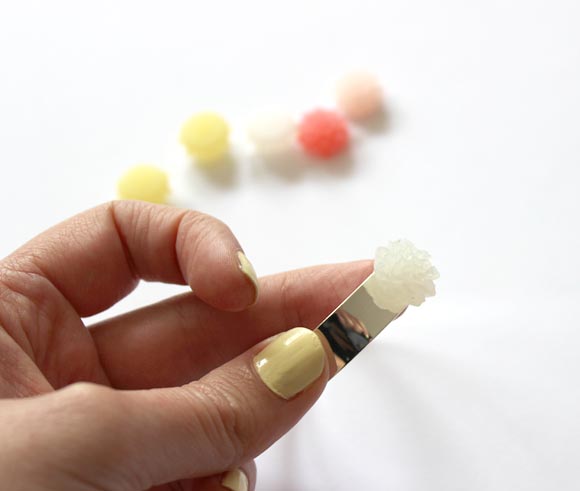 Collez et pressez quelques secondes. Cette colle sèche assez vite et tient vraiment longtemps.
Glue and press few seconds. This glue dries really fast and lasts long.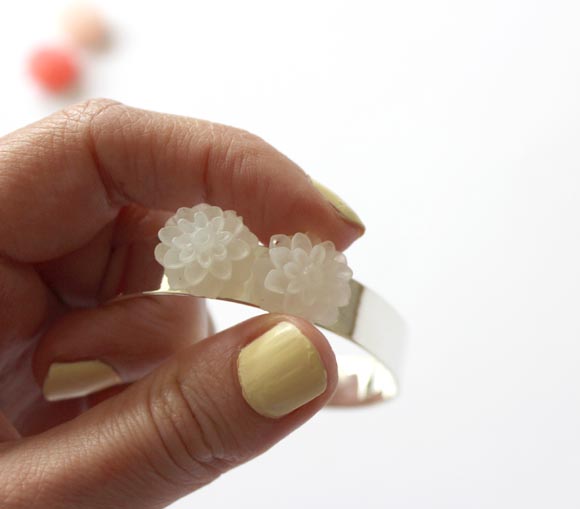 J'ai eu envie de positionner les fleurs de manière asymétriques.
I wanted to place the flower assymetrically.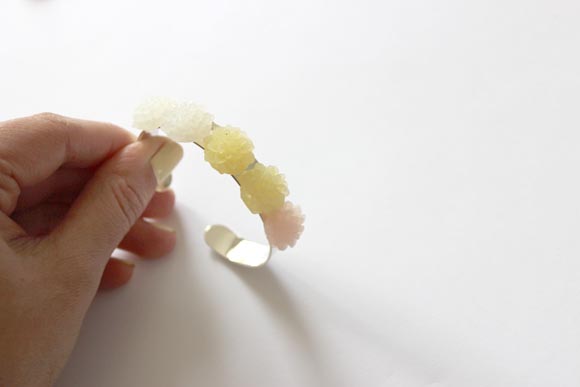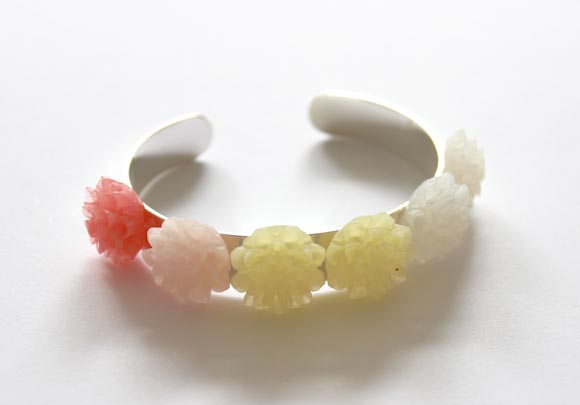 Et voila ! il est simple et réalisé rapidement mais je l'adore ! Assorti avec un vernis jaune il est vraiment frais !
And here you are ! Simple and resalized quickly I love it  ! He is assorted to my yellow nail polish for a fresh effect !