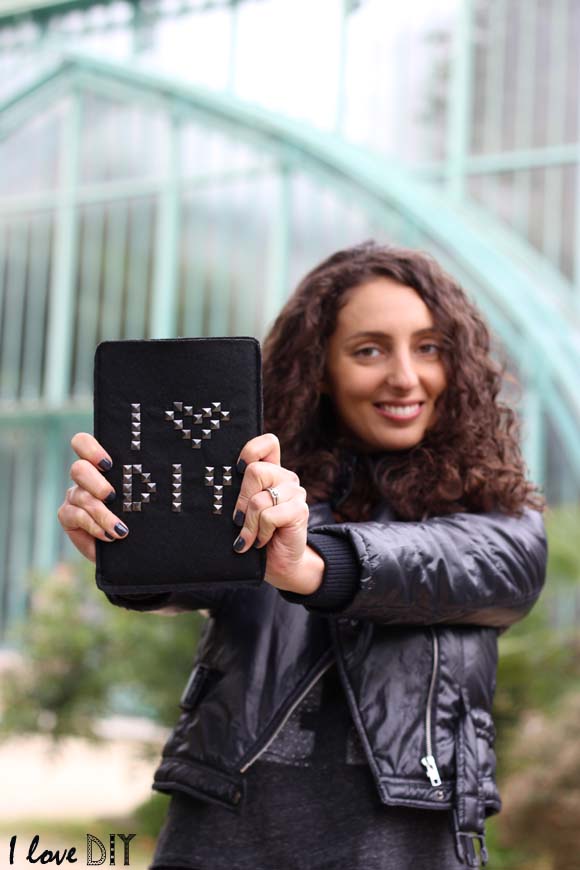 J'avais très envie de fabriquer une jolie housse pour tablette personnalisée et très rock donc cloutée ! Alors ni une ni deux je vous montre comment réaliser votre housse pour tablette UNIQUE ! Vous pouvez aussi utiliser cette technique pour votre téléphone portable.
I really wanted to create a cute personalized tablet case very rock so studded ! So I show you right now how you can create a unique case ! You can also use this technic for your cell phone.
Pour vous fabriquer une housse pour tablette personnalisée il vous faut :
-De la feutrine
-Une paire de sciseaux
-Une craie
-Des clous K-Sign chez Créapause
-Des bandelettes de skai
-De la colle
-Du fil et une aiguille ou une machine à coudre
To realize your tablet case DIY you will need :
-Felt fabric
-Chalk
-Some pieces of faux-leather
-Glue
-Needle and thread or sewing machine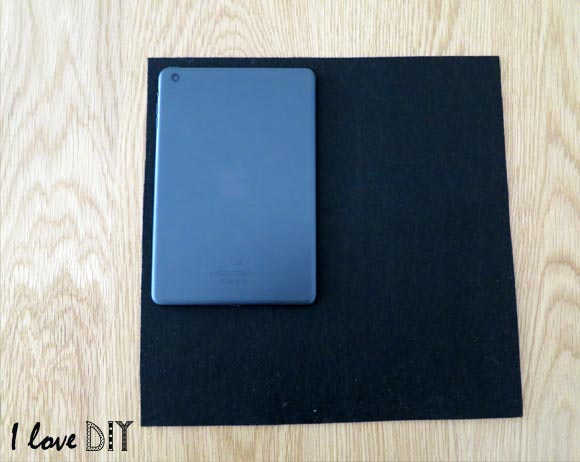 Posez votre tablette sur l'extrémité de la feutrine.
Put your tablet to one side of the fabric.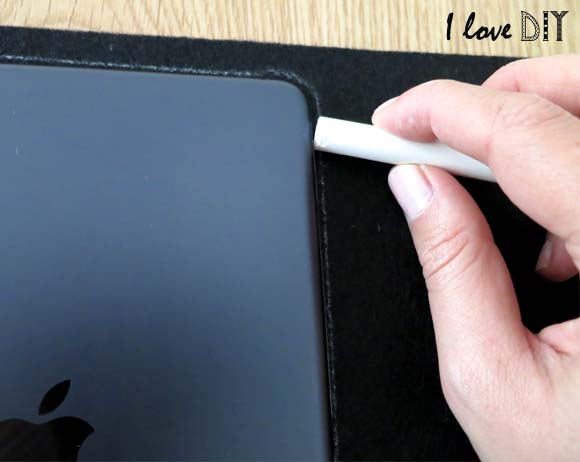 Dessinez le contour à la craie.
Draw the contour thanks to the chalk.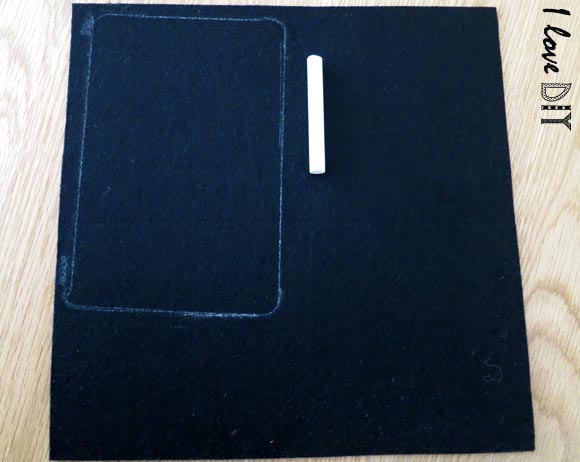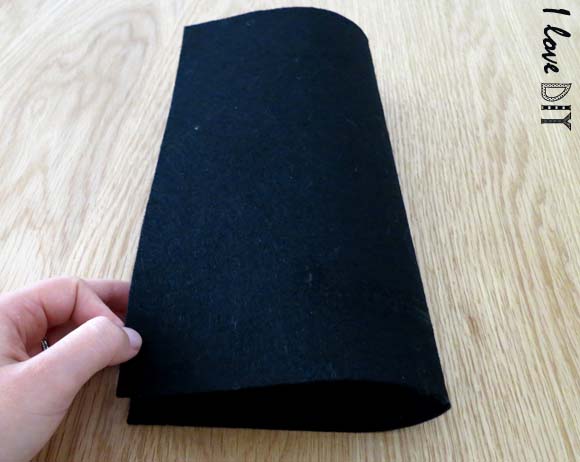 Pliez la feutrine en deux.
Fold the felt fabric.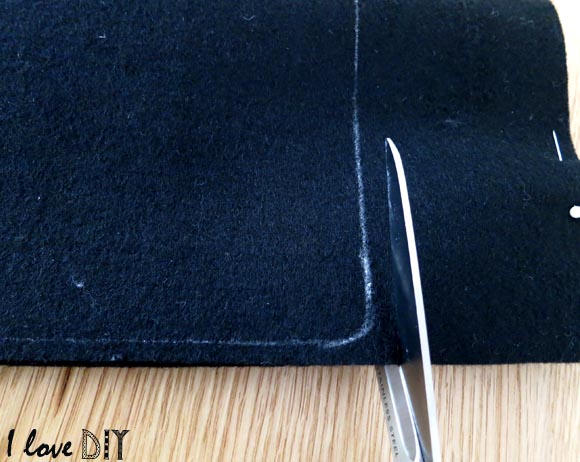 Et coupez-la.
And cut it.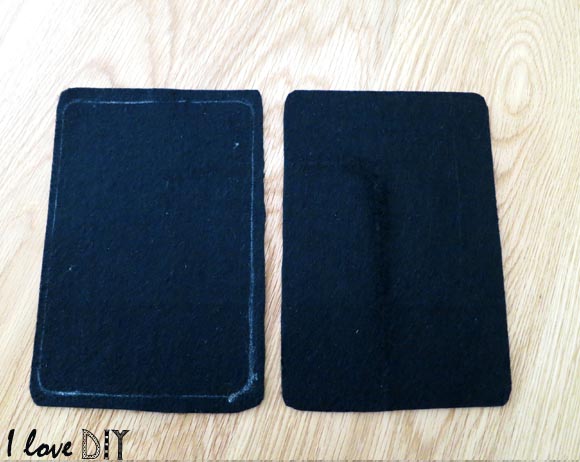 Vous obtiendrez 2 parties identiques.
You will get 2 pieces of the same dimensions.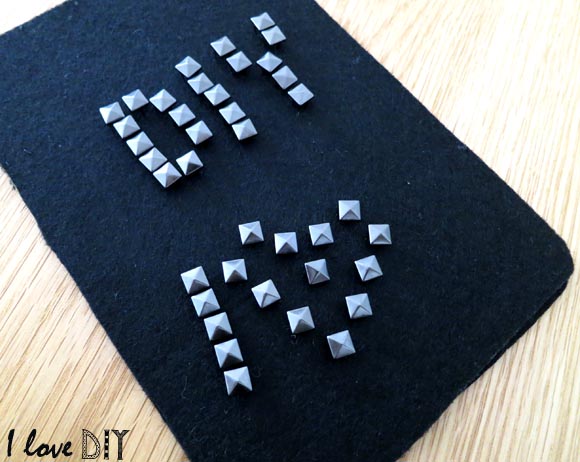 Placez vos clous de sorte à réaliser votre message de personnalisation.
Put the studs to prepare the message of your personalization.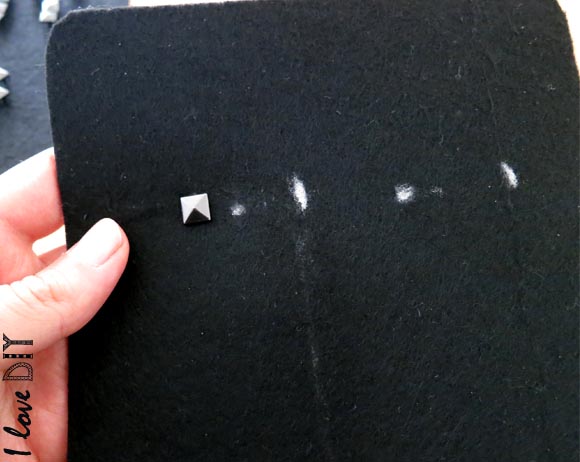 Puis plantez chaque clous. J'ai pour ma part marqué des repères à la craie pour que mon message soit centré.
Then hammer each stud. I have put some landmarks with the chalk so my message is centered.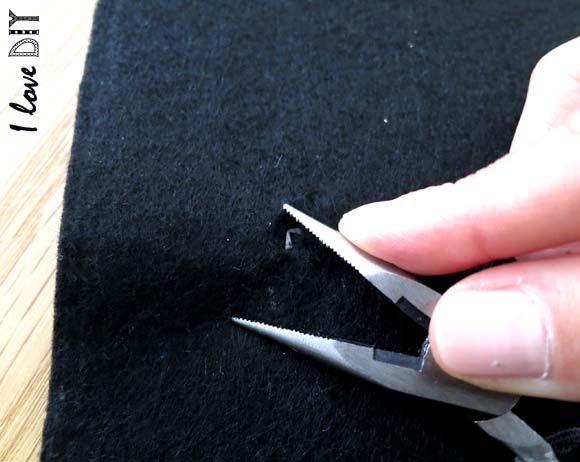 Rabattez ensuite les griffes à l'arrière du tissu.
Refold the claws on the inside of the fabric.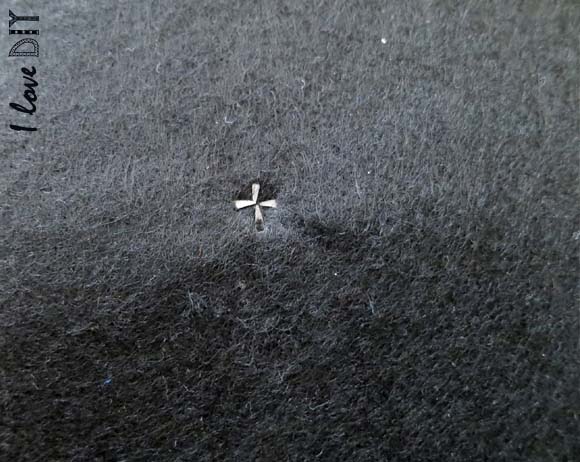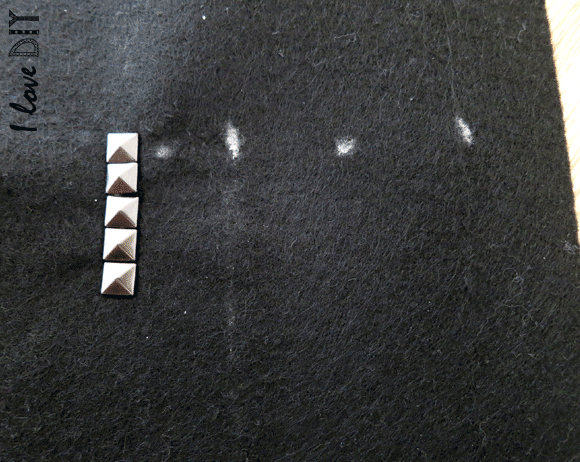 J'ai choisi pour ma part un message original ! hahaha…
Il se peut qu'à force d'avoir été manipulé votre feutrine soit un peu gondolée. Pas d'inquiètude, posez la sous un livre quelques heures pour lui redonner une forme bien plate.
I have chosen a very original message ! hahah …. It is possible that the felt fabric is a little bite crinkled. Don't worry, place it under some books for few hours it will get a thin form again.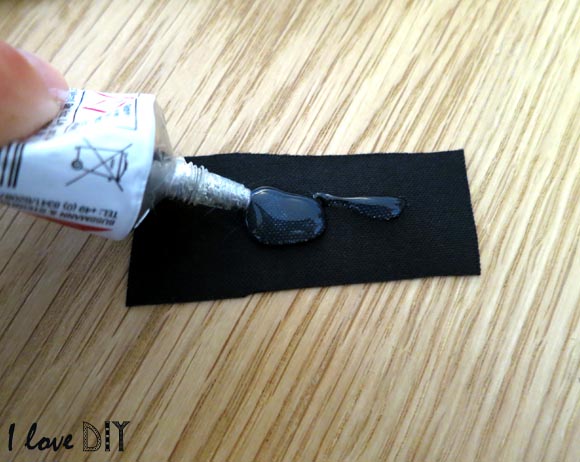 Pour que les griffes n'abîment pas l'écran de votre tablette, collez des petites pièces de skai sur les griffes des clous.
To protect the screen of your tablet, glue some faux-leather part on the claws of the studs.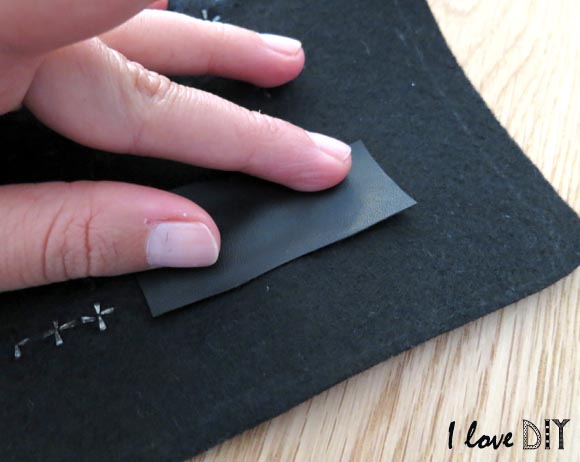 Laissez sécher quelques heures.
Let it dry few hours.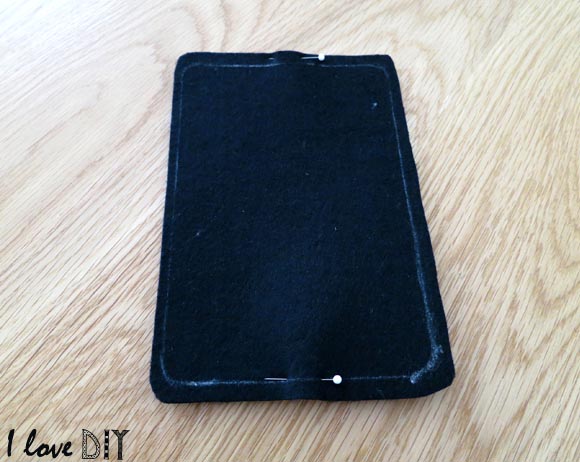 Ensuite épinglez les deux parties ensemble.
Then pin the 2 parts together.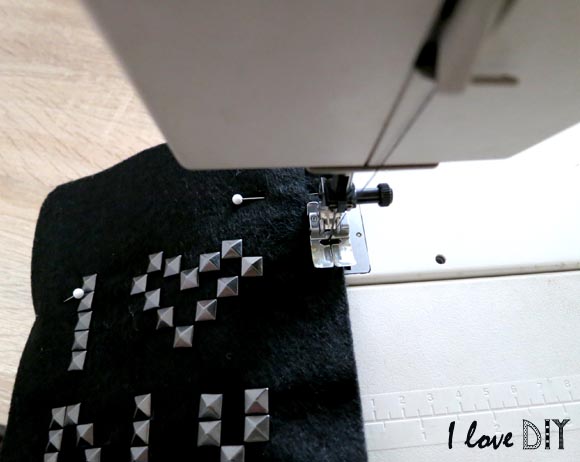 Avant de les coudre .
Before sewing them.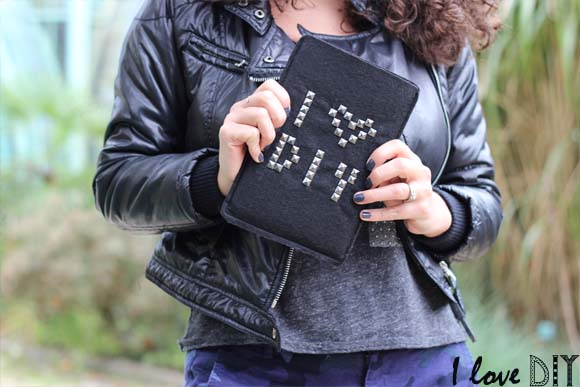 Tada !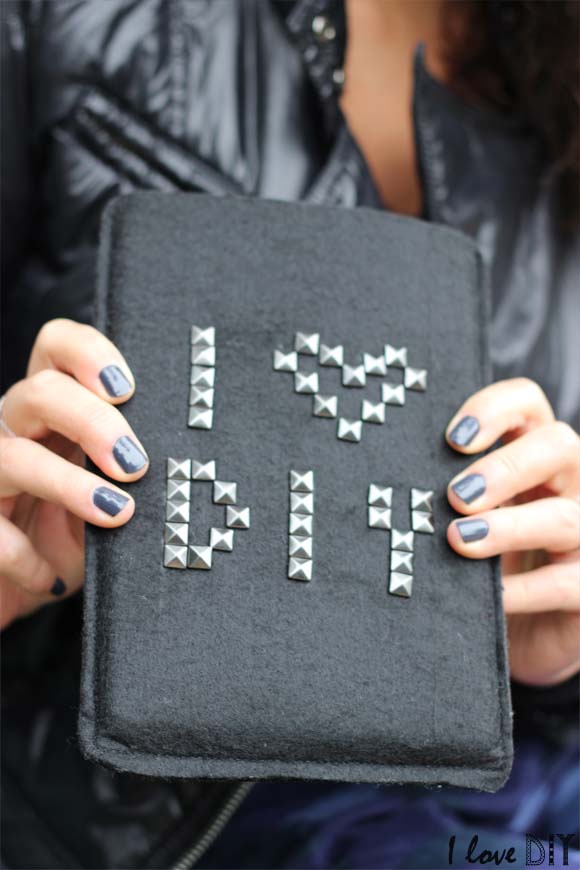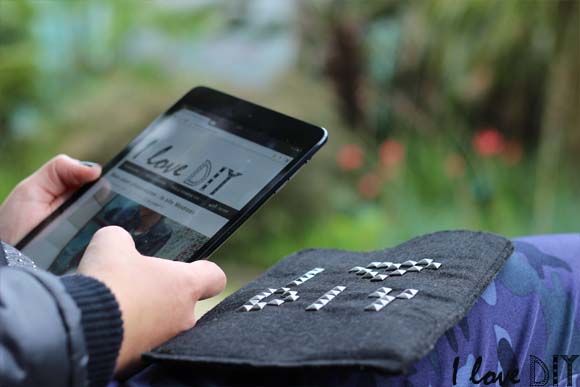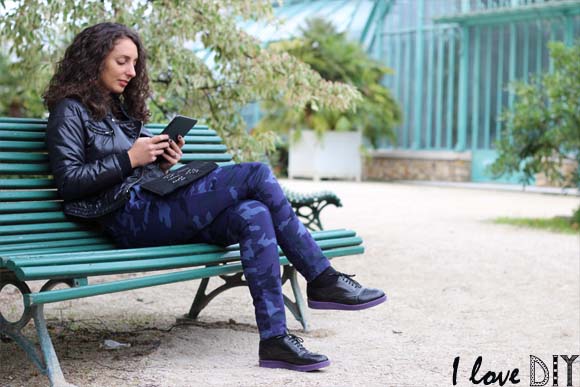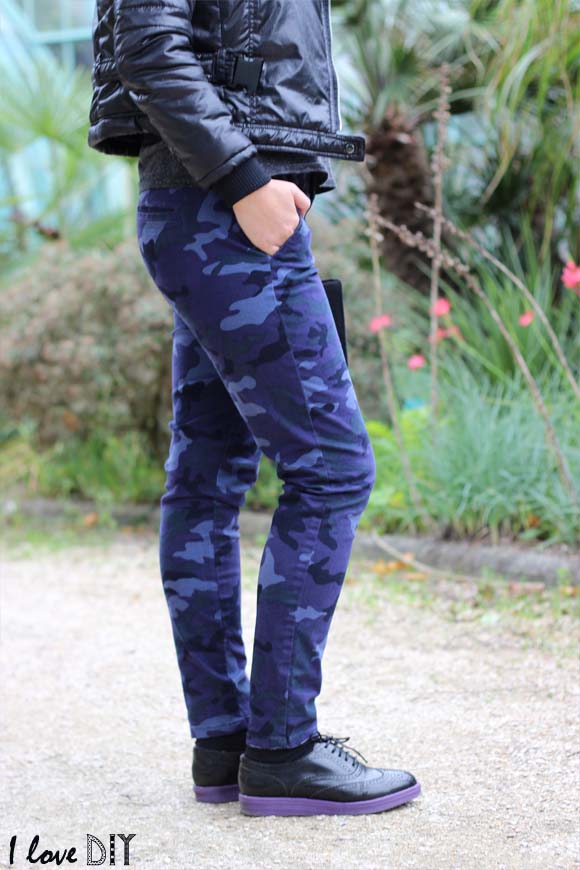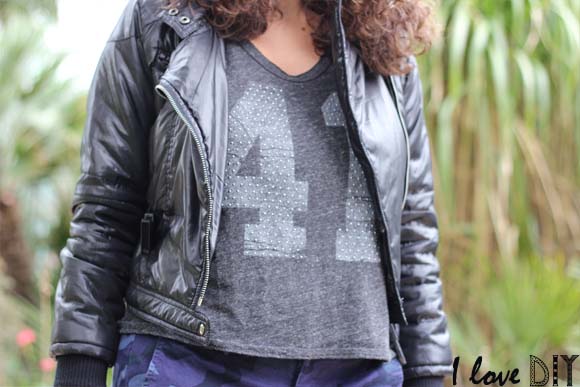 Mon tee-shirt est en fait une transformation de ma robe H&M dont je vous parlais dans ma rubrique bon plan et que j'avais acheté pour 5€.
My top is a transformation of an H&M dress I was talking about in my good deal chapter and that I have bought for 5€.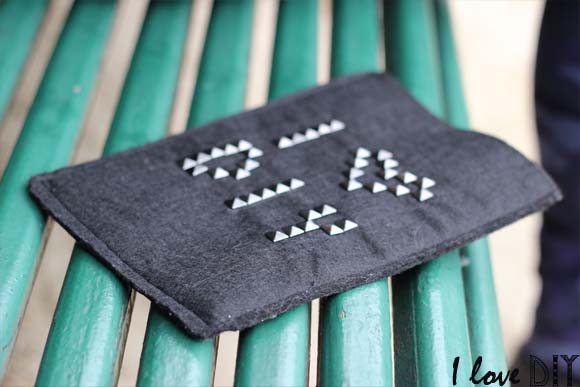 Tee-shirt DIY, doudoune perfecto Tati, pantalon Gap, Chaussures Modress. 
Top DIY, down jacket Tati, Gap trousers, shoes Modress.