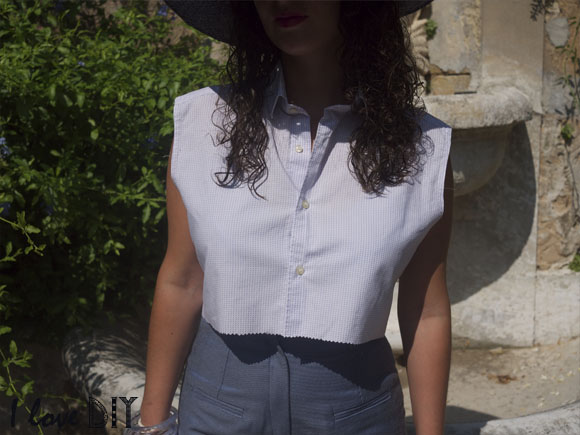 J'avais une folle envie d'une chemise crop! Mais pas n'importe laquelle, une crop DIY!
Je vous propose de vous en fabriquer une en recyclant la chemise de votre homme et sans coudre!
I had a huge need of a crop shirt! But not anyone, a DIY crop!
I propose you to create one by recycling the one of your men and whitout sewing!