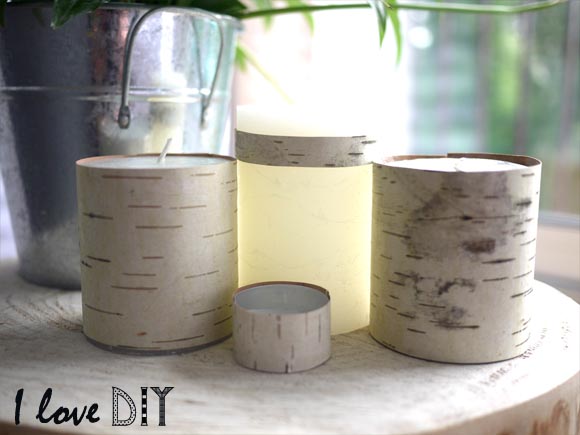 Cela faisait longtemps que je n'avais pas réalisé un DIY déco… En fait depuis ma customisation de boule japonaise à base de filtres à café. Alors pour remédier à cet impaire, aujourd'hui sur le blog c'est déco et on customise des bougies avec de l'écorce ramassée en forêt !
It's been a long time since I realized a home decor DIY… actually since my customization of japanese light made with coffee filter.
So to rectify this I show you today how you can customize candles with bark.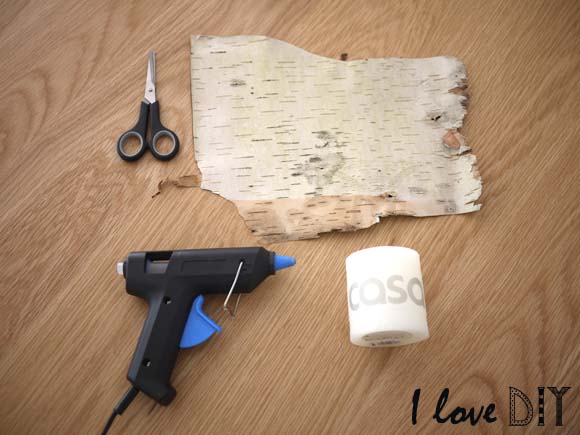 Pour réaliser vos bougies customisées il vous faut :
-Des bougies. Les miennes viennent de chez Casa mon meilleur fournisseur de bougies :-)
-De l'écorce. J'ai choisi du bouleau pour sa couleur claire que j'ai ramassé en forêt mais vous pouvez choisir tout autre écorce à partir du moment où elle est souple.
-Une paire de ciseaux
-Un pistolet à colle
To realize your customized candles you will need :
-Candles. Mine from Casa my best candles supplier ;-)
-Bark. I choose birch because of its light color. I got it in the hood. You can chose any bark you want one condition : it needs to be supple.
-Scissors
-Glue gun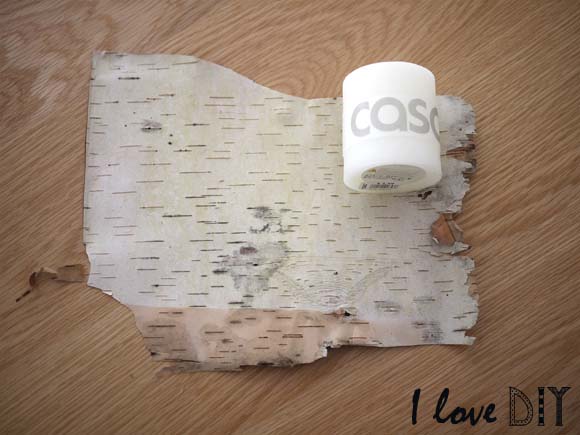 Premièrement placez votre bougie sur l'écorce pour définir la hauteur.
First of all place your candle over the bark to define the height.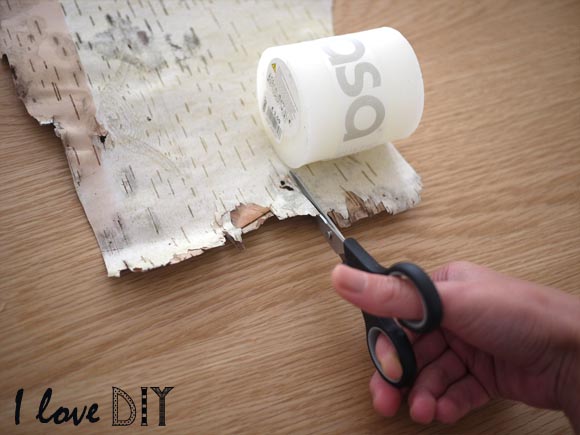 Et coupez à la bonne hauteur.
And cut it at the good height.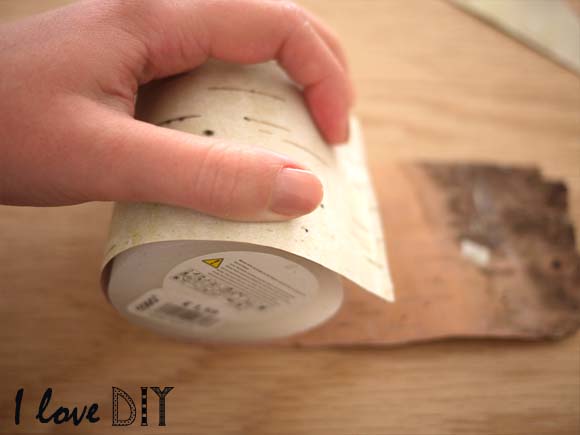 Une fois l'écorce coupé, enroulez la bougie.
Once the bark cut, roll the candle.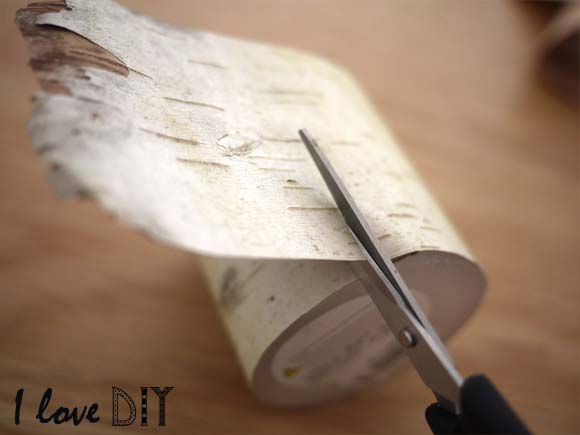 Coupez l'écorce.
Cut the bark.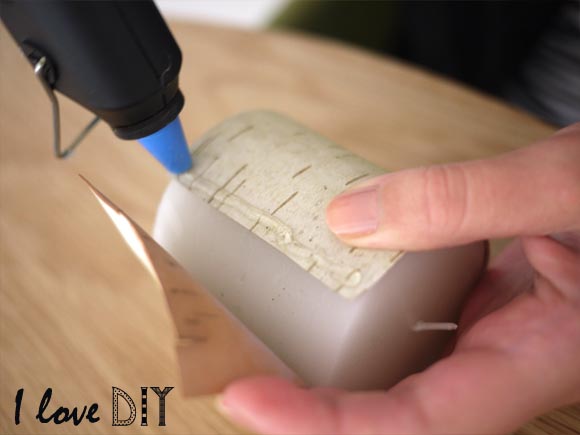 Mettez un point de colle avec le pistolet.
Put a piece of glue with the gun.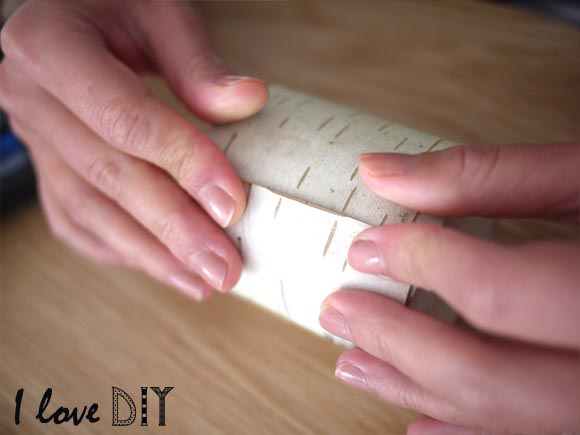 Et pressez quelques instants.
And press few seconds.
J'avais pour ma part assez d'écorce pour réaliser plusieurs bougies. Vous pouvez les recouvrir complètement ou simplement y mettre un petit liseré. Vous pouvez aussi recouvrir des bougies chauffe-plat. Bref les possibilités sont infinies.
I had enough bark to realize several candles. You can completely cover it or simply put a border. You can also cover tealight candles. Possibilities are endless.