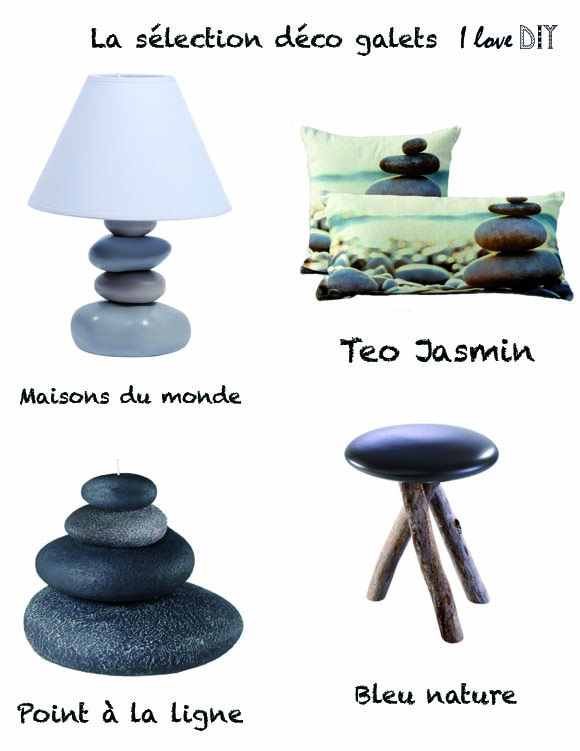 L'aspect minéral, les jolies teintes de gris et la matière lisse rendent les galets très adaptés à la décoration intérieure. Ils apportent une touche de zénitude, de naturelle ou un petit air marin à nos chez nous. Je vous ai préparé une sélection shopping de mes coups de coeur du moment version gros cailloux : En version lampe chez Maisons du monde, Coussins chez Téo Jasmin, Point à la ligne opte pour une variation bougies et Bleu nature pour un tabouret très design. On adore !
je vous prépare ma version DIY demain :-)
The mineral aspect, the great grey tones and the smooth material make the rocks perfect for home decor. They bring a touch of zen, of nature or a sea breath to our home. I have prepared for you a shopping selection of my favorite pieces : A lampe version for Maisons du monde, Pillow for Téo Jasmin, Candles for Point à la ligne , or a very design stool for Bleu nature. We love them all !
I'll prepare my DIY version tomorrow :-)