Comme promis, je suis de retour aujourd'hui avec un DIY spécial fêtes pour vous fabriquer une petite jupe argentée ultra facile !
Il m'a fallu moins de 30 minutes pour la réaliser et je vous assure qu'il ne faut pas être une couturière pro pour y arriver.
As promised, I am back today with a special DIY for christmas to show you how to realize a super easy silver skirt !
I made it on less than 30 minutes and I swear you don't have to be a professional dress-maker to do it.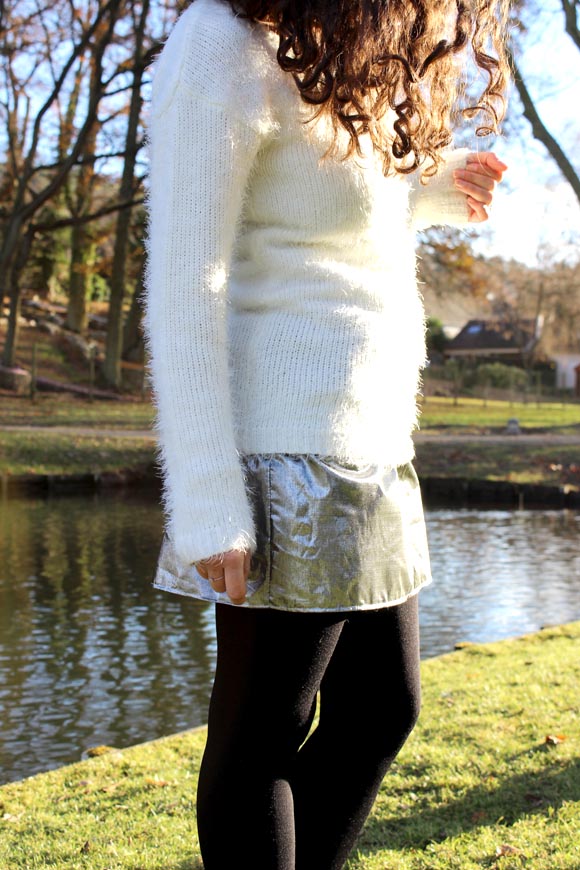 Pour réaliser votre jupe il vous faut :
-Un morceau de tissu de 140 cm de large et de la hauteur désirée. Pour moi 40 cm j'aime les jupes courtes parceque je suis petite ! Mon beau tissu de fêtes vient bien sûr des Coupons Saint-Pierre.
-Un morceau d'élastique équivalent à votre tour de taille
-Un mètre ruban
-Une craie
-Du matériel de couture
-Une épingle à nourrice
To realize your skirt you will need :
-A piece of fabric of 140 cm of width and of the desired height. For me 43 cm I love short skirt because I am a short girl… My beautiful fabric comes from Les Coupons Saint-Pierre.
– A piece of elastic the same size than you waist
-A meter
-Chalk
-Sewing material
-Safety pin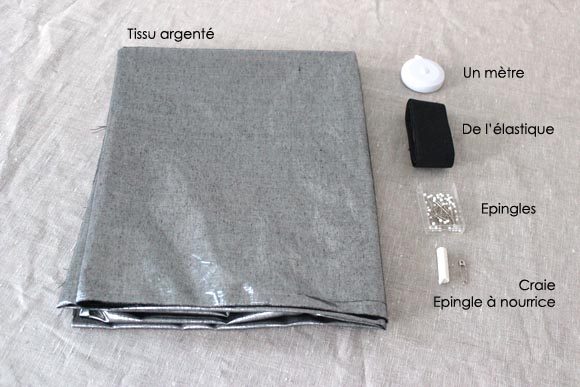 Commencez par mesurer la hauteur. Vous pouvez utiliser la longueur d'une jupe que vous aimez ou vous mesurez. N'oubliez pas d'ajouter 3 cm à cette mesure : 1cm pour l'ourlet du bas et 2 cm pour la taille élastique.
Start by measuring the height. You can use a skirt you like or you can measure yourself. Don't forget to add 3 cm to this measurement : 1cm for the bottom hem and 2 cm for the elastic waist.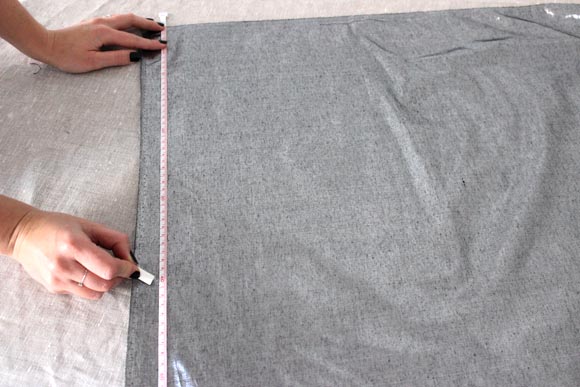 Découpez une bande. J'ai pour ma part découpez une bande de 140 x 43 cm.
Cut a strip. I have cut for myself a strip of 140 x 43 cm.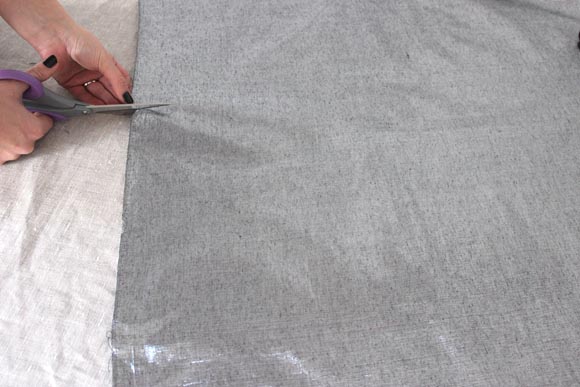 Pliez le tissu en 2.
Fold the fabric.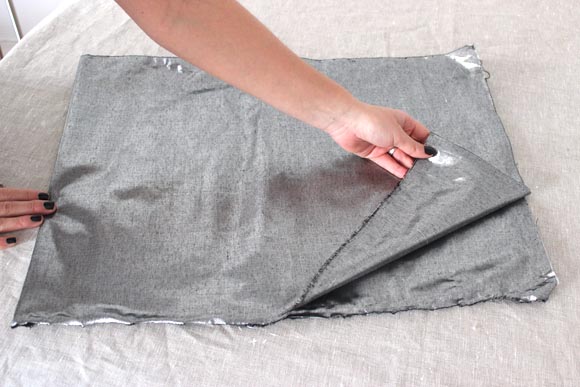 Epinglez les côtés pour créer un tube.
Pin the sides to create a tube.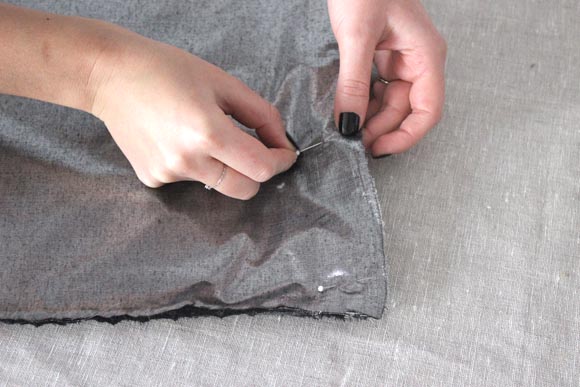 Et coudre.
And sew.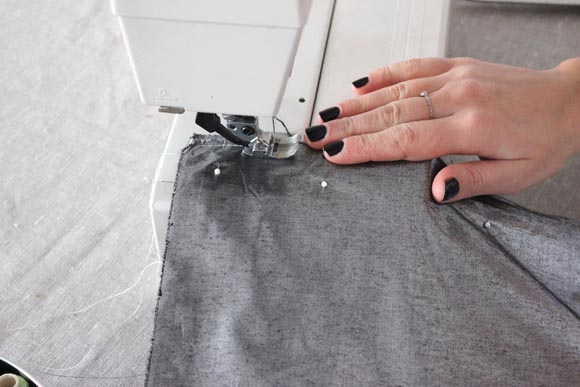 Voila ce que vous obtiendrez.
This is what you get.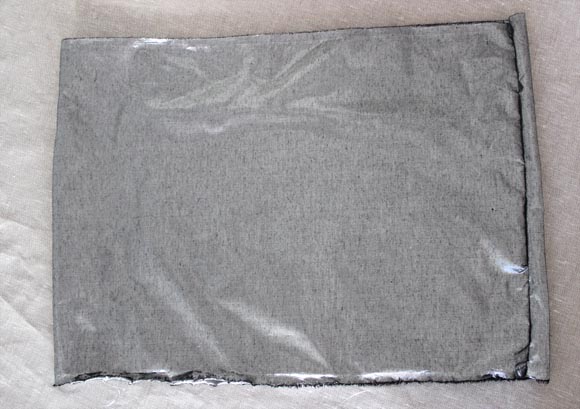 Epinglez l'ourlet du bas.
Pin the bottom hem.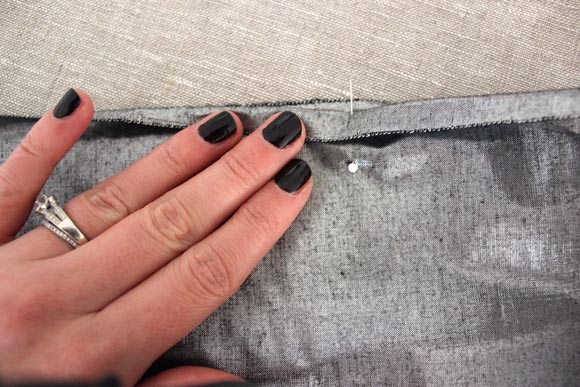 Et réalisez un gros ourlet large à la taille pour passez votre élastique.
And realize a big hem at the waist to pass your elastic strip.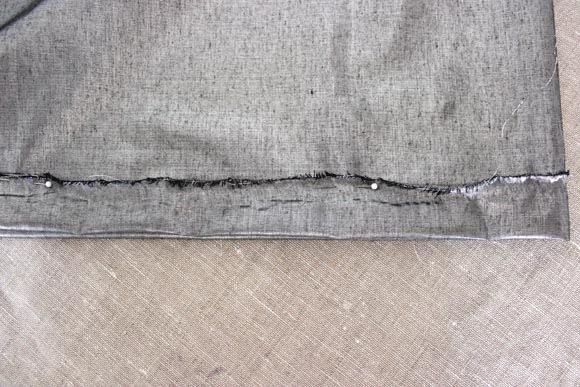 Cousez l'ourlet et la taille. Attention pour la taille ne faites pas le tour completement. Vous devez laissez une ouverture pour pouvoir passer votre élastique.
Sew the hem and the waist. Warning for the waist : don't go around completely. You have to let an opening space to pass the elastic.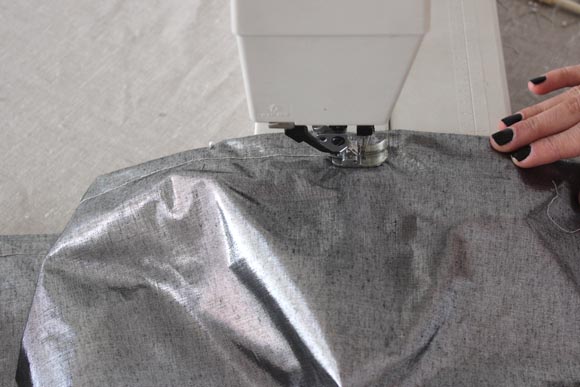 Accrochez une épingle à nourrice à l'elastique. Vous remarquerez (ou pas…) que j'ai changé d'élastique en cours de route. J'ai finalement opté pour un élastique plus fin.
Pin a safety pin to the elastic. You will notice (or not) that I changed the elastic. I have choose a thiner one.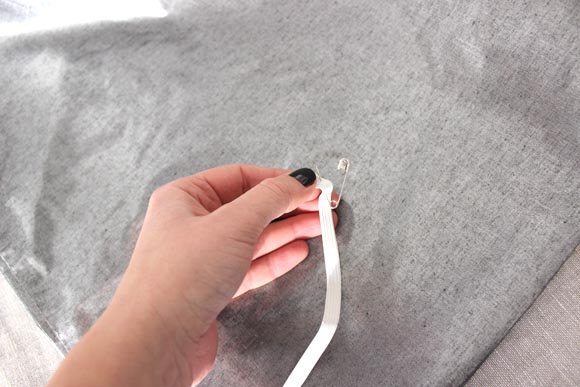 Passez l'élastique dans la taille.
Pass the elastic trough the waist.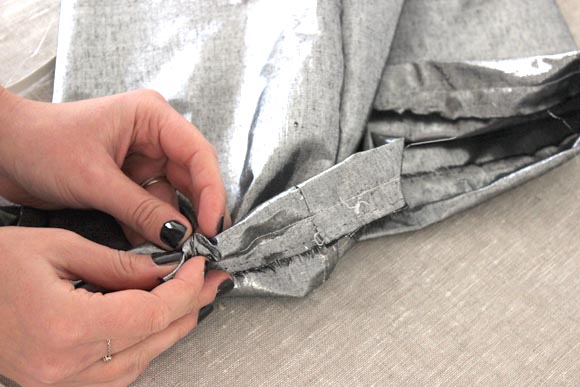 Et ressortez le de l'autre côté.
And take it out.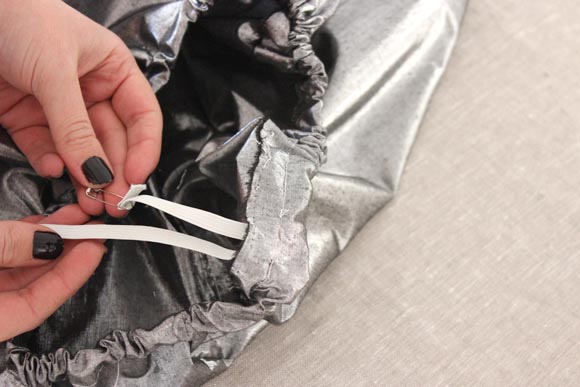 Faites un noeud. Et cousez à point invisible l'ouverture.
Make a bow. And sew with invisible points the opening. 
Vous avez votre tenue de fêtes pour la fin d'année. Vous pouvez l'associer à du noir pour un look plus chic. Dans ce cas la n'oubliez pas d'opter pour une bouche ou une manucure rouge.
Mais si vous n'aimez pas être trop apprêtée ou si vous voulez la porter dans la journée, mariez-la à un pull doudou blanc pour un mélange des matières. Le mien est une superbe affaire shoppée chez Jennyfer pour 24,99€, je ne le quitte plus tellement il est confortable et réconfortant.
Here you are  ! You have your outfit for season's greettings. You can wear if with black for a chic look. In this case don't forget red lips or / and red nails.
But if you don't like to be too much dressed or if you want to wear it during the day, match it with a comfy white sweater for a mix of material. Mine is a really good deal from Jennyfer for 24,99€. I can't live without it as it is so comfy and sweet.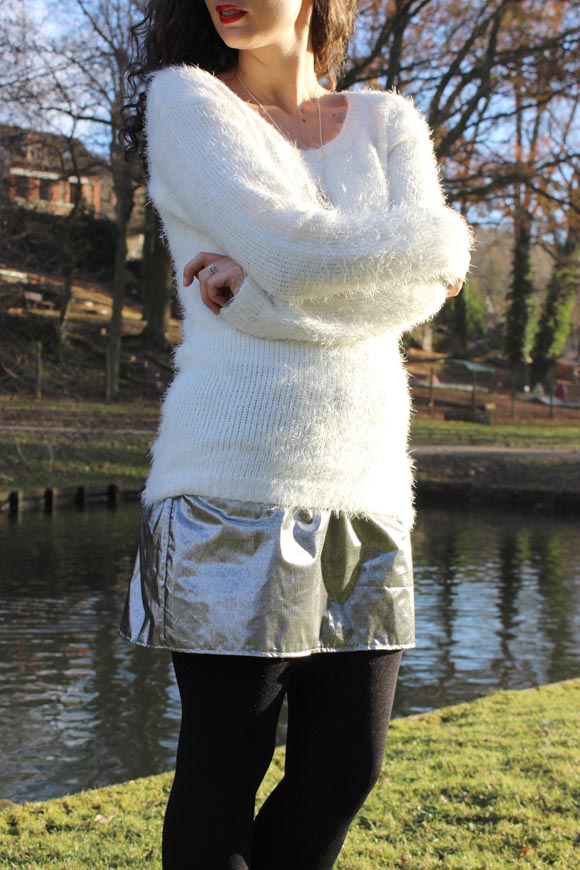 J'ai profité de ce dimanche ensoleillé et d'une ballade en amoureux dans la Vallée de Chevreuse (20 km de Paris pour un dépaysement total !) pour faire mes photos. Si vous voulez en voir plus sur les dessous d'I LOVE DIY vous pouvez me suivre sur mon compte Instagram ou ma page Facebook.
I have take advantage of this sunny sunday and of a romantic trip in La Vallée de Chevreuse (Only 20km of Paris to be in the countryside !) to take the pics. If you want to see more behind the scenes of I LOVE DIY you can follow me on my Instagram account or ma facebook fan page.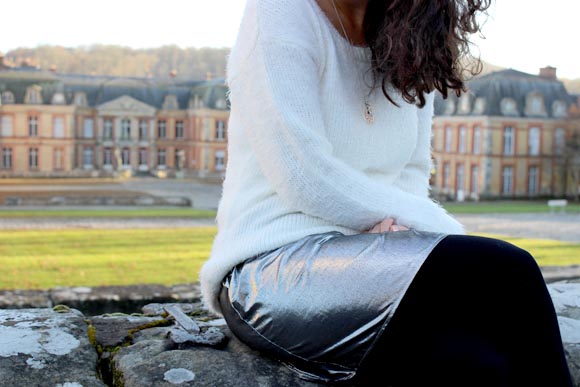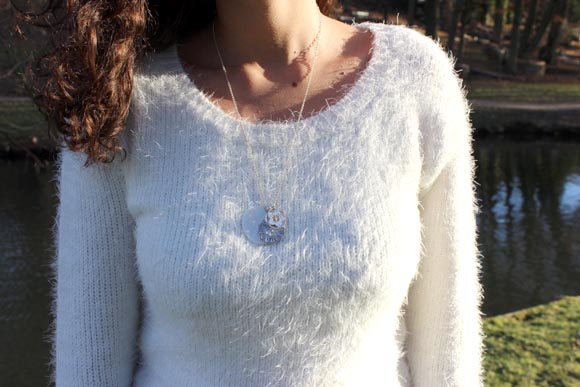 Pull Jennyfer, Collier Clio Blue, Jupe DIY, Boots Aldo. 
Sweater Jennyfer, Clio Blue Necklace, DIY Skirt, Aldo shoes. 
Et vous qu'allez vous portez pour les fêtes ?
What are your going to wear during seasons greattings ?