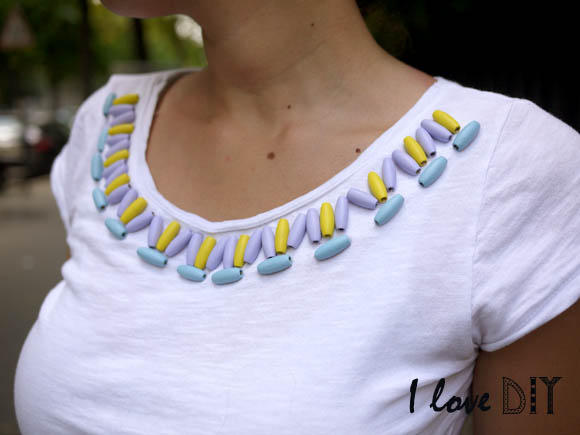 La tendance ethnique a envahit nos placards depuis plusieurs saisons et je dois avouer que j'adore ça ! Ca sent bon l'été et surtout l'évasion. Je vous propose aujourd'hui de customiser un tee-shirt blanc tout simple avec quelques perles pour lui donner un look ethnic.
Ethnic trend has invaded our closet and I have to say I LOVE that ! It smells summer and above all evasion. I propose you today to customize a simple white tee with some pearls to give it a ethnic look.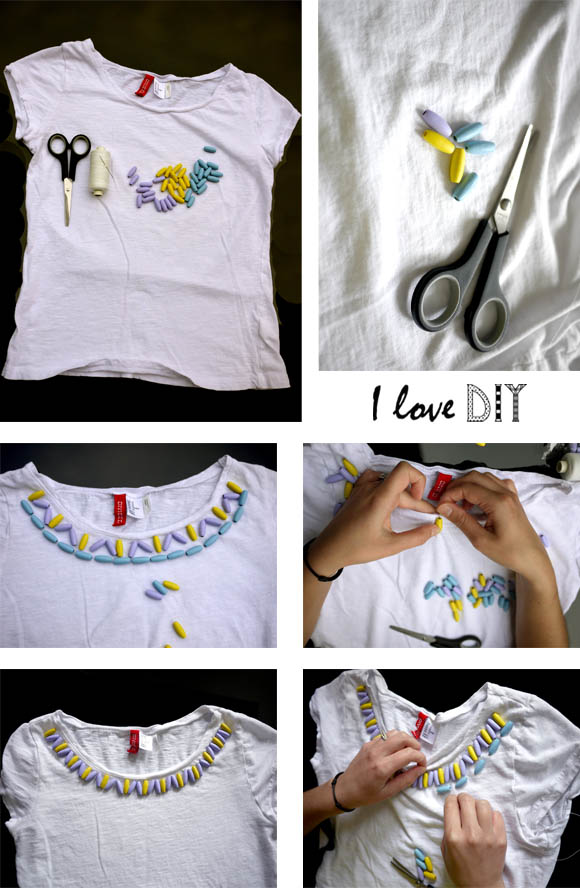 Pour customiser votre tee-shirt il vous faut :
-Un tee-shirt
-Des perles de couleurs
-Du fil et une aiguille
1. Commencer par placer les perles sur le tee-shirt pour visualiser le motif que vous souhaitez
2. Coudre chaque perle avec du fil blanc
3. Porter votre création sans modération
To customize your white tee you will need :
-A white tee
-Colored pearls
-Needle and thread
1. Start by placing the pearls on the tee to visualize the drawing you want
2. Sew each pearl on the shirt
3. Wear your shirt all summer long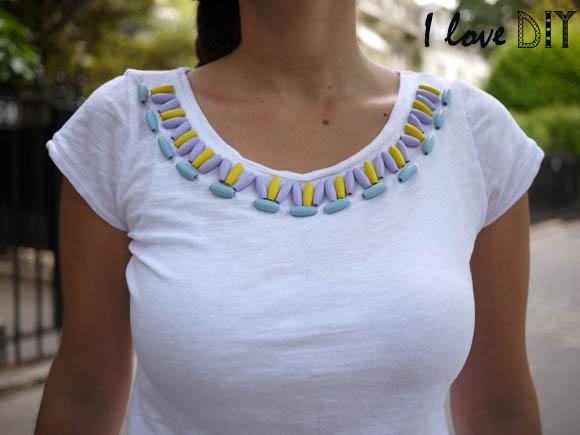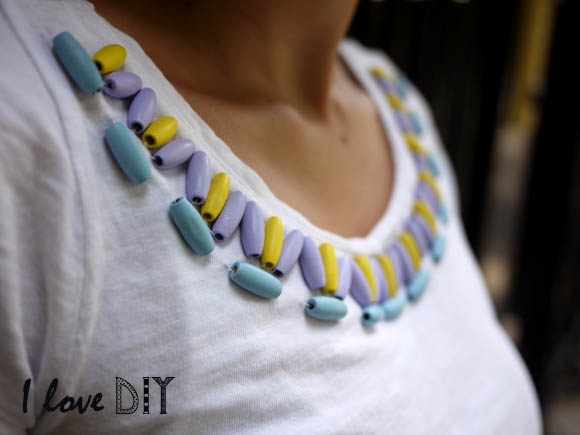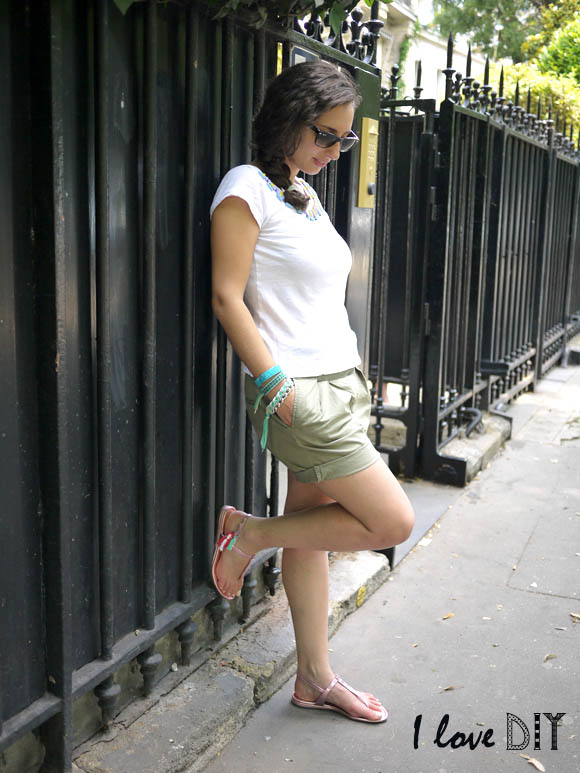 Portée avec mon short préféré kaki Zara, mon bracelet DIY inspiré d'Aurélie Biderman et mes sandales pompoms DIY ici, je suis fan du résultat !
I wear it with my favorite shorts Zara, my inspired DIY bangle Aurelie Biderman and my DIY tassel sandals I am totally fan of the result !