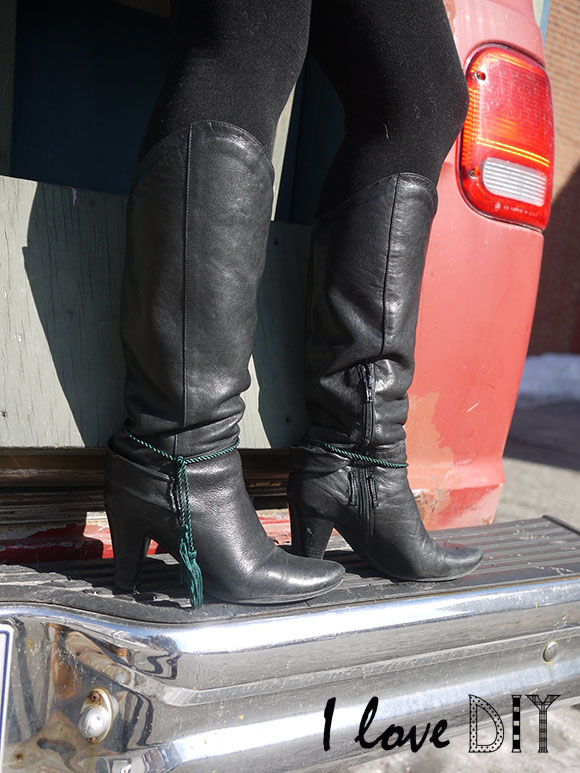 Voici un DIY super facile pour donner un petit twist a votre paire de bottes! Et si je vous dis que cela ne va pas vous coûter plus d'1$ ?
Regardez comment après la pause ;-)
Here is super easy diy to give a little something to your black boots ! And if I tell you this is not gonna cost more than 1$ ?
Look at the steps after the break ;-)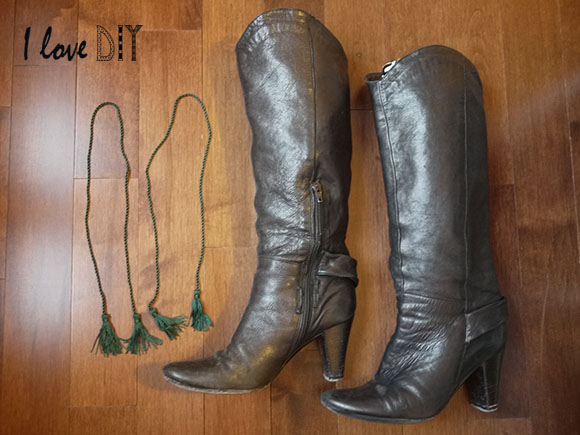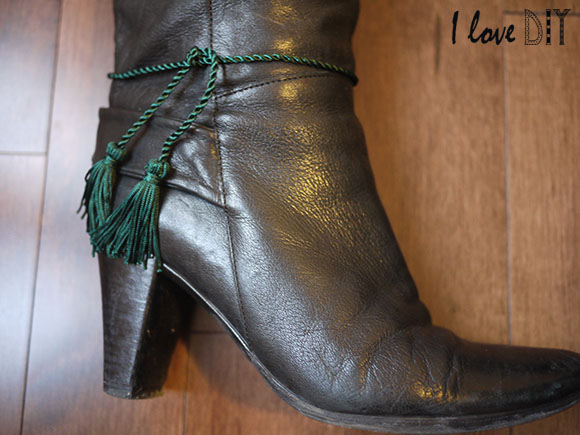 Pour relooker vos bottes noires il vous faut : votre paire de bottes et des pompoms pour rideaux (le nom technique étant un embrasse pompom). J'ai trouvé les miens chez Dollarama pour 1$ et en plus dans un très beau vert qui est je vous le rappelle la couleur de l'année ! Petite astuce si votre embrasse pompom est trop long pour finir un tour complet vous pouvez l'adapter à la taille souhaitée. Il faut pour cela attraper la corde qui dépasse un petit peu à l'intérieur du pompom tirer dessus et la couper à la taille souhaitée.
To relook your black boots you will need : Your pair of boots and some curtain tassel. I found mine in Dollarama for 1$ in a beautiful green and I remind you that green is the color of the year ! Little tip : if your tassel is too long  to make go around the boots you can adapt it to the desired length. For that you need to catch the rope that exceed inside of the tassel. Pull it and cut it to the desired length.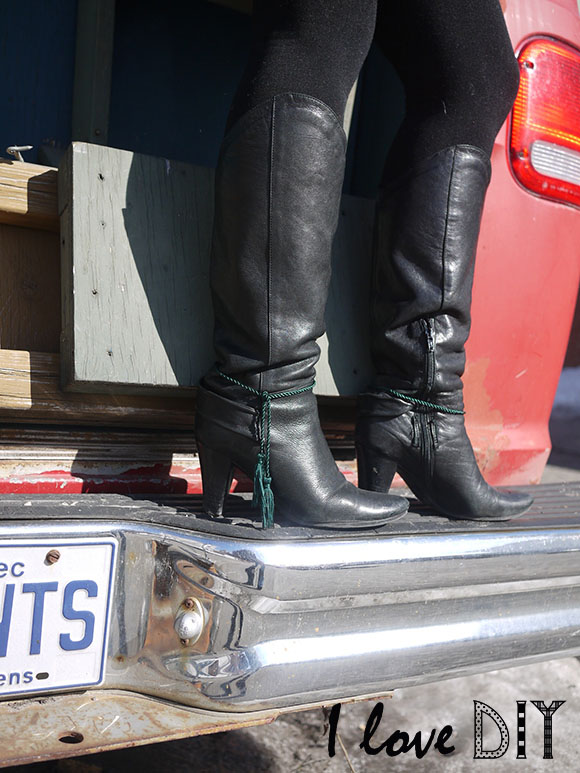 Et voila le résultat ! Je pense que c'est le DIY le plus rapide et le moins coûteux de ma carrière de re-fashionnista lol !
And here is the result ! This is the quickest and the cheapest DIY of my re-fashionnista career lol !