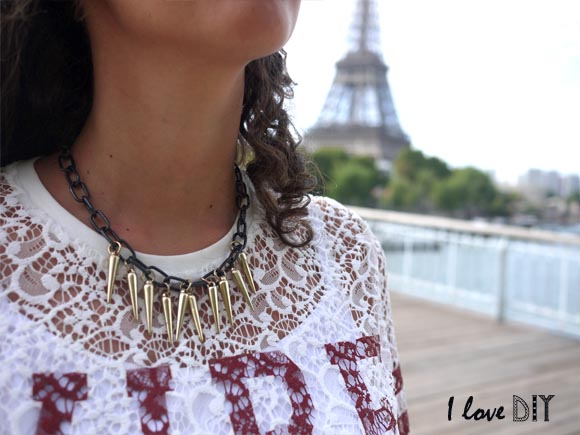 Mon collier grungy j'en rêvais et bien oui les filles je l'ai fait !
I was dreaming about my grunge necklace and I made it !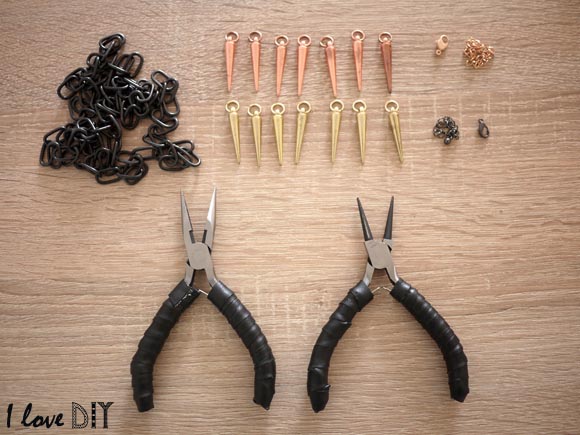 Pour faire son collier Spike il faut :
-40 cm de chaîne
-10 pampilles en forme de pointe.
Les miennes viennent de mon élastique H&M dont je vous parlais dans ma rubrique bon plan, shoppé pour 1€ mais vous trouverez ce type de perles à la droguerie.
-10 anneaux
-Un fermoir
-Des pinces
To make your Spiky necklace you need :
-40 cm of chain
-10 Spike pearls.
Mine are from an H&M elastic  bought for 1€ but you can find some at any craft stores.
-10 circles
-A clasp
-Pliers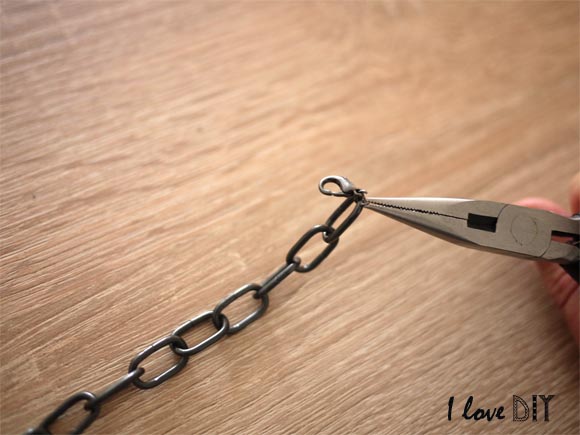 Poser le fermoir.
Place the clasp.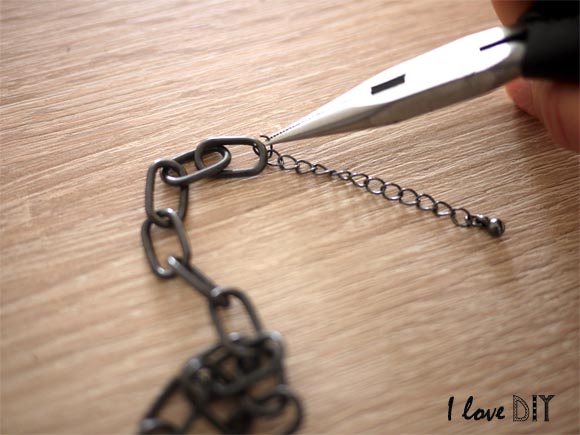 Et une chaîne sur l'autre côté pour un joli fini.
And a chain on the other side to have  a nice effect.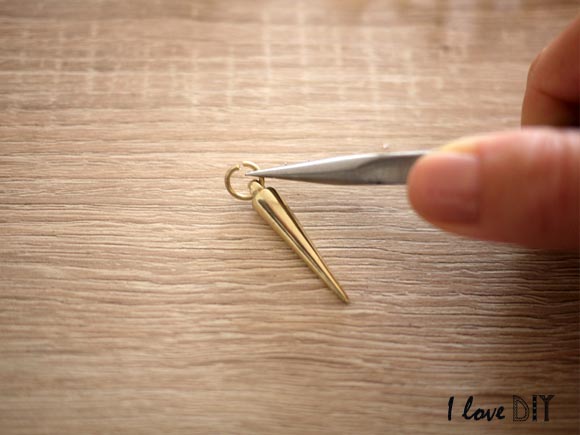 Posez un anneau sur le pic.
Put a circle on the spike.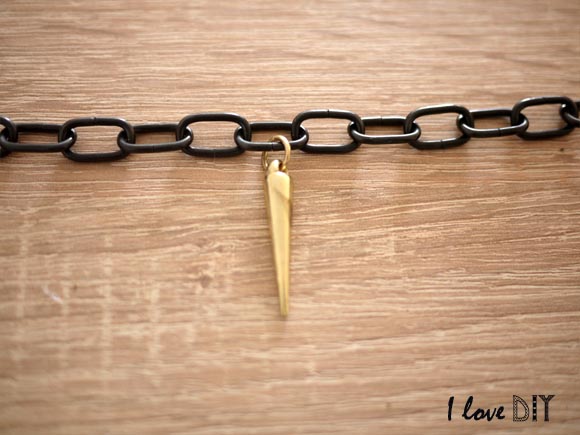 Et les poser un à un sur la chaîne.
And place them one by one on the chain.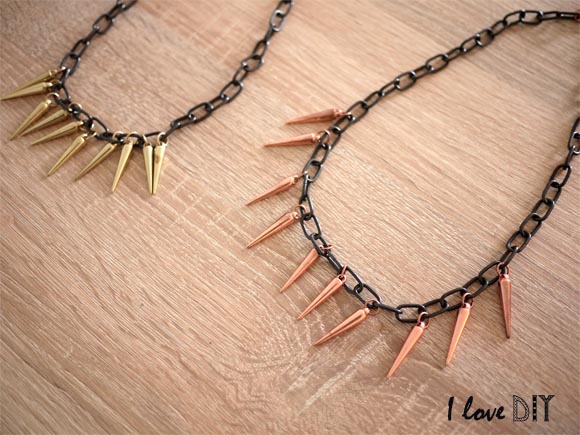 Tadam ! Je n'ai pas résisté à me faire une version dorée et une version rose.
Voila  ! I couldn't resist to make a gold version and a pink one.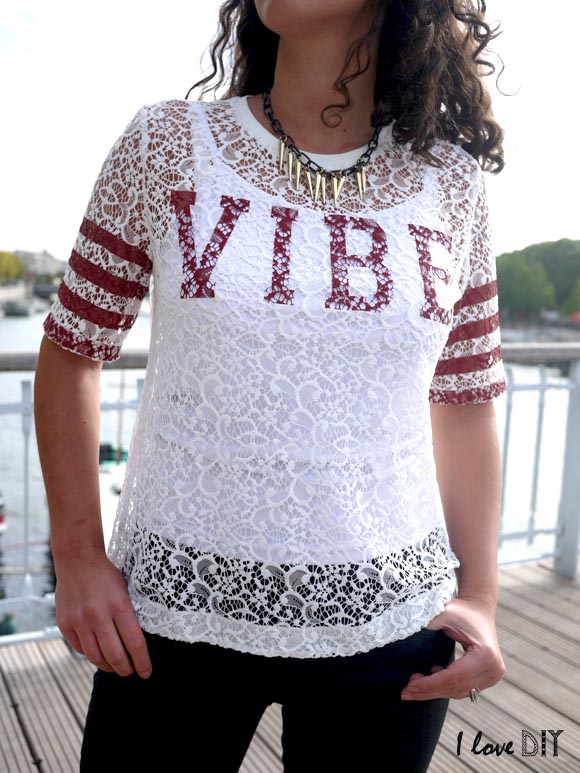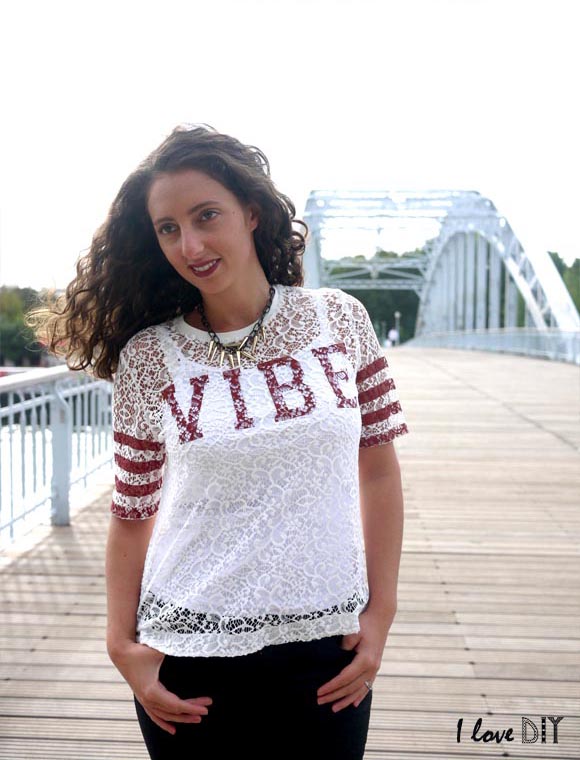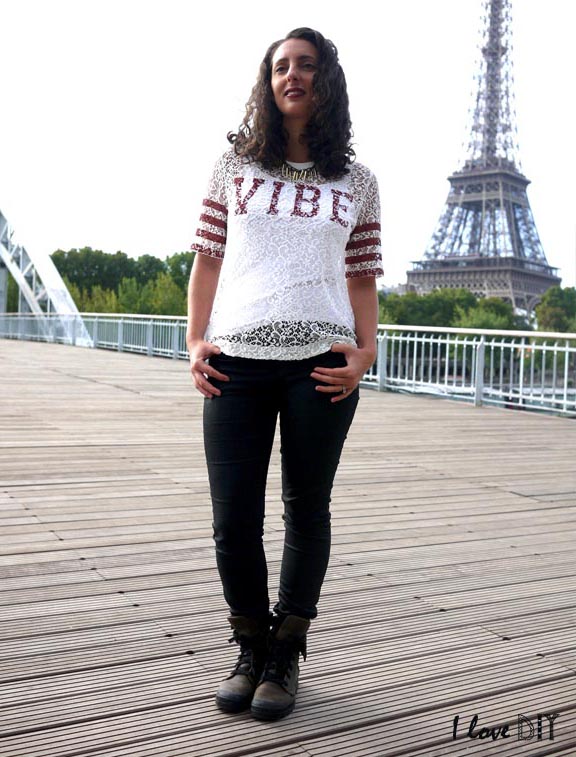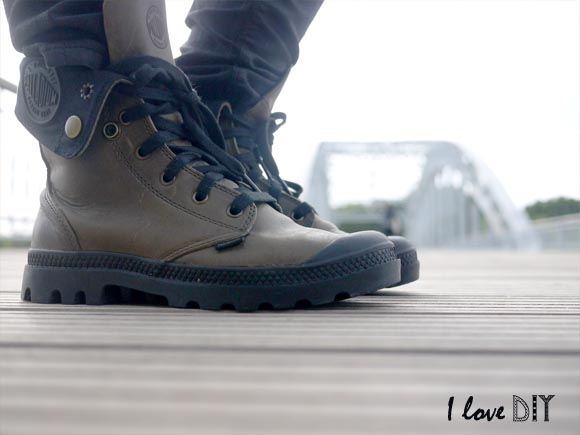 Portée avec mon nouveau tee-shirt Zara et surtout mes nouvelles chaussures trop rétro les Palladiums, c'est ma nouvelle tenue week-end favorite !
Worn with my new tee-shirt Zara and above all my new shoes so old school Palladiums, it's my new favorite casual outfit !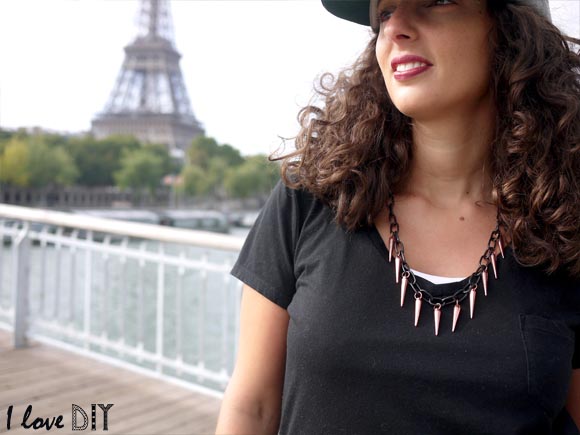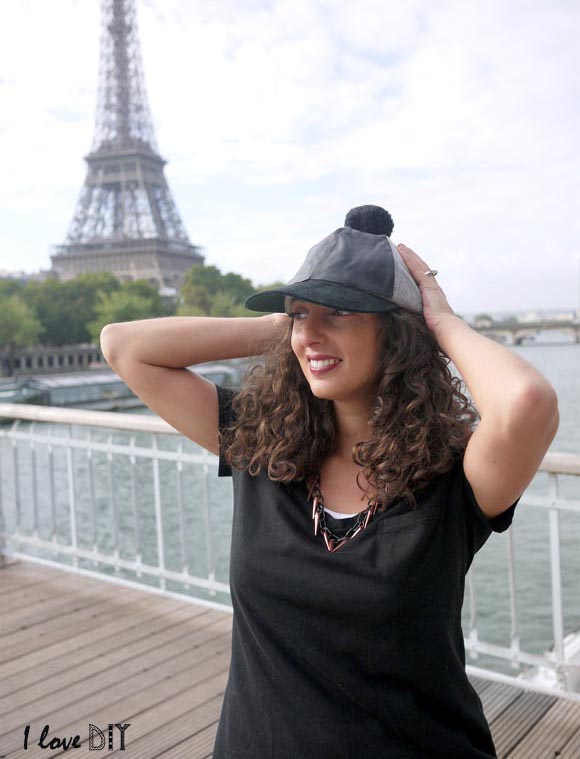 Je vous ai quand même fait un  petit bonus pour la version rose avec ma casquette DIY recyclé l'hiver dernier  et je sens que je vais encore passé l'hiver avec ;-)
I made some bonus pics with the pink version worn with my DIY baseball cap recycle last winter and  I feel like I am gonna wear it all winter long :-)