Si vous aussi vous êtes accros au café customisé type Starbucks avec crème fouettée et sirop de caramel mais qu'à la vue de tout ce sucre et ce gras vous déchantez… Je vous ai trouvé la recette parfaite pour vous faire plaisir avec très peu de calories mais surtout avec des ingrédients naturels !
If you are, like me, addicted to customized coffee with Chantilly cream and caramel sirup but you are disillusioned about the quantity of sugar and fat… I have found for you the perfect recipe with natural ingredients and just few calories !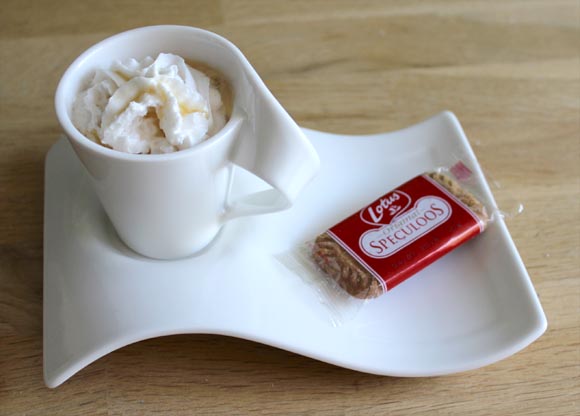 Passons donc aux choses sérieuses, pour vous faire un Starbucks léger et naturel il vous faut :
-Un café
-De la chantilly de riz. La seule marque que je connaisse est la Soyatoo et se trouve dans tous les magasins bios.
-Du sirop d'érable
Let's talk seriously, to realize a non-fat and natural Starbucks coffee you need :
-A coffee
-Rice chantilly cream. The only brand I know is Soyatoo and you can find it in organic shops.
-Maple sirup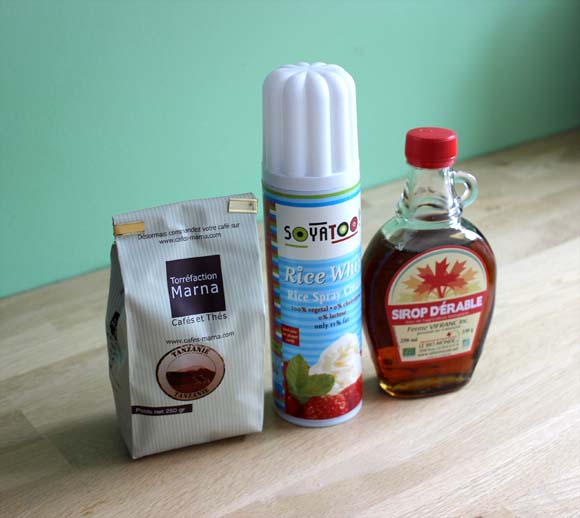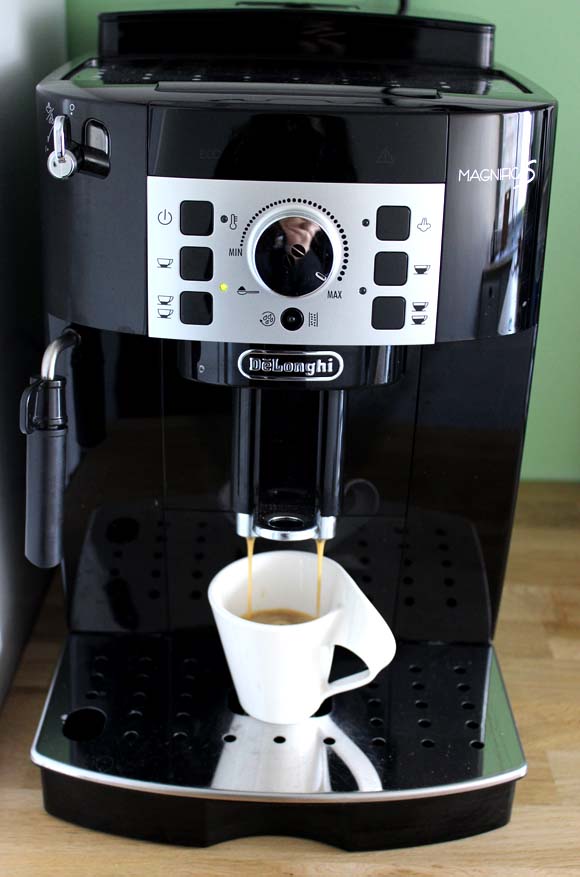 J'ai pour ma part investit dans une machine Delonghi qui mout le grain. Les raisons sont simples le café est vraiment délicieux et c'est économique ! Vous amortirez votre machine entre 1 et 2 ans suivant votre consommation. Ce qui est loin d'être le cas des machines à capsules dont le café est simplement le plus cher du monde ! Oui oui regardez le prix au kilo vous allez tomber de votre chaise.
I have invested in a Delonghi machine that moulds the coffee beans. The reasons are simple : the coffee is simply delicious and this is economic ! You will pay off your machine in between 1 and 2 years depending your consumption. Which is not the case with a caps machine which the coffee is the most expensive in the world ! Just have a look on the kilo price and I am afraid you will fall out of your chair.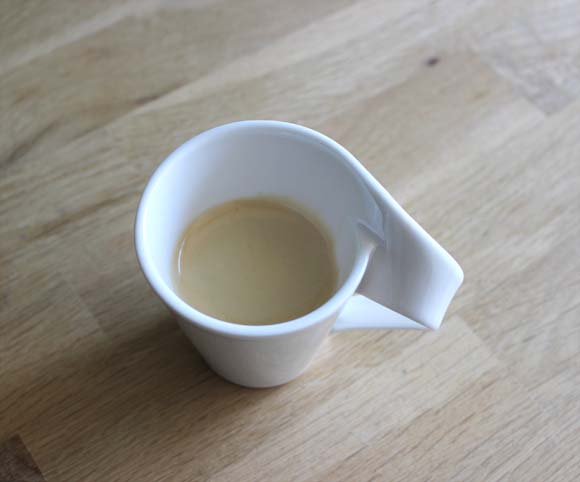 Une fois votre café prêt, recouvrez de chantilly de riz qui contient 163 Kcal pour 100g. Pour mon café je pense en avoir mis 20 g soit 32 calories. Ce que j'adore avec cette chantilly c'est qu'elle n'est pas sucrée. On retrouve toute la texture sans le côté gras et sucré.
Bref pour moi plus question d'acheter de la vraie chantilly ;-)
Once your coffee is ready, cover it with rice Chantilly which contains 163 Kcal for 100g. For my coffee I think I have used 20g of it so 32 calories. What I love with it is that it is not sweet. We have the texture of the real one without sugar or fat.
For me, there is no way I will by real one again ;-)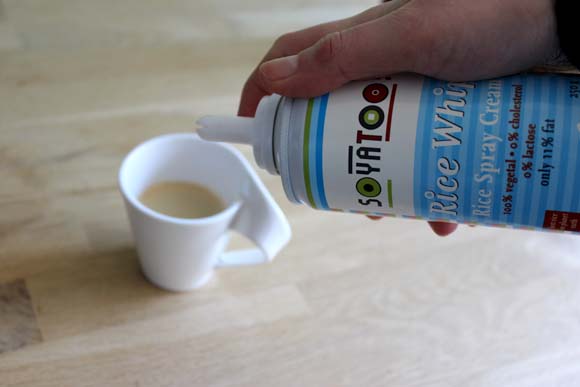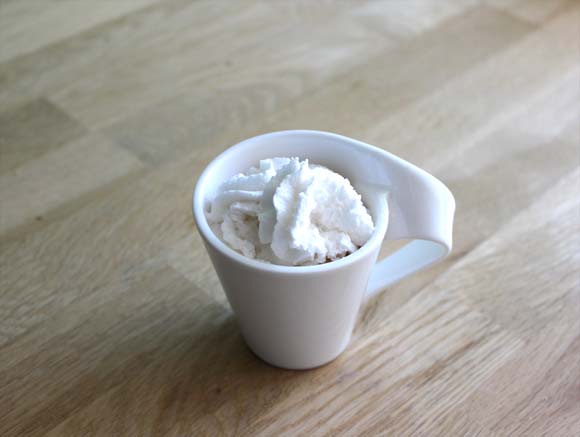 Si vous aimez le côté sucré, je vous recommande d'utiliser du sirop d'érable qui est un édulcorant naturel. Il reste sucré donc il ne faut pas en abuser mais il l'est beaucoup moins que le sucre blanc raffiné. Vous pouvez aussi utiliser du sirop d'agave ou si vous ne voulez pas de sucre de la cannelle !
If you like the sweet taste, I recommend to use maple sirup which is a natural sweetener. It is still sugar so don't use it too much but it is really better than refined sugar. You can also use agave sirup or if you don't want sugar, cinnamon !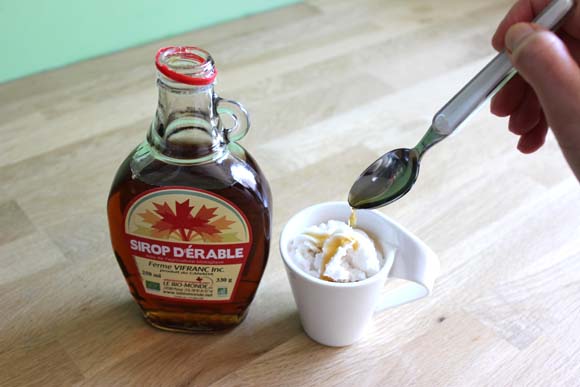 Bon et comme du coup on a limité l'apport en sucres on s'offrirait bien un petit spéculos ;-)
And as we have limited the sugar supply we can offer ourself a ginger bread ;-)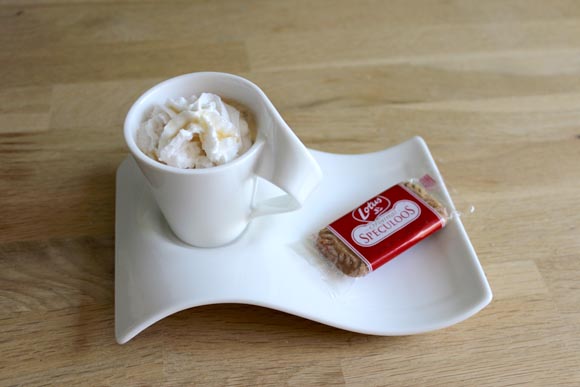 J'espère que cet article vous a plu ! N'hésitez pas à nous faire partager vos astuces de café ;-) Et à me dire si je devrais vous rédiger plus d'articles cuisine…
I hope you enjoy this article ! Don't hesitate to share you coffee tip ;-) And to let me know if I should write more cooking article…