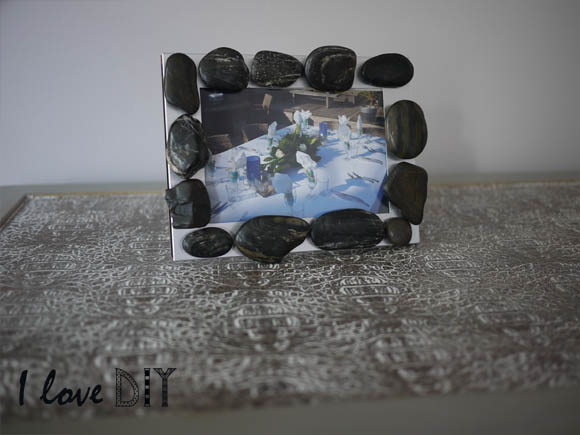 Aujourd'hui je vous propose une idée pour occuper petits et grands à ramasser des galets sur la plage pour  se concocter un cadre photo souvenir de nos vacances. Alors on se rend sur la prochaine page pour voir les étapes de créations.
Today I propose you an idea to provide an occupation to young and old alike to pick up rocks on the beach to create a picture frame.
Let's click on read more to see how to make it.
Pour créer votre cadre galet il vous faut :
-Un cadre neutre
-Des galets
-Un pistolet à colle
1.Positionner les pierres sur le cadre pour voir comment les placer
2. Les laisser placés sur le cadre et procéder au collage au fur et à mesure
3. Mettre une jolie photo
To create your rock frame you will need :
-A neutral frame
-Some rocks
-A glue gun
1. Place all the rocks on the frame to see how you are gonna to arrange it
2. Let them placed on the frame and start gluing them one by one
3. Place a pretty picture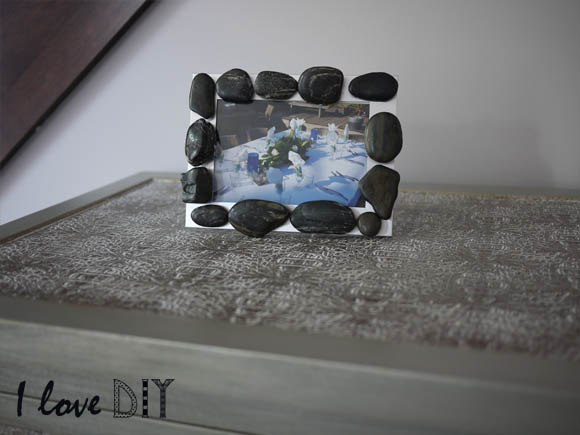 J'aime le joli contraste entre les matières de la commode : le bois cérusé et le cuir, et les pierres du cadre.
I love the contrast between the material of the chest of drawers : cerused wood and leather, and the rocks of the frame.