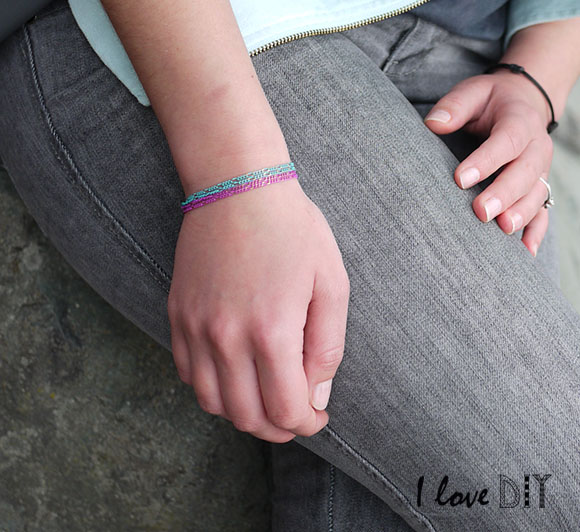 Hier je vous parlais de mon goût prononcé pour les bijoux fins, les chainettes. Alors pourquoi ne pas se fabriquer un bracelet délicat ? On clique sur « Read more » pour les étapes pas à pas.
Yesterday I was talking about my taste for thin jewels. So let's make a delicate bracelet ? Click on « Read more » for step by steps DIY.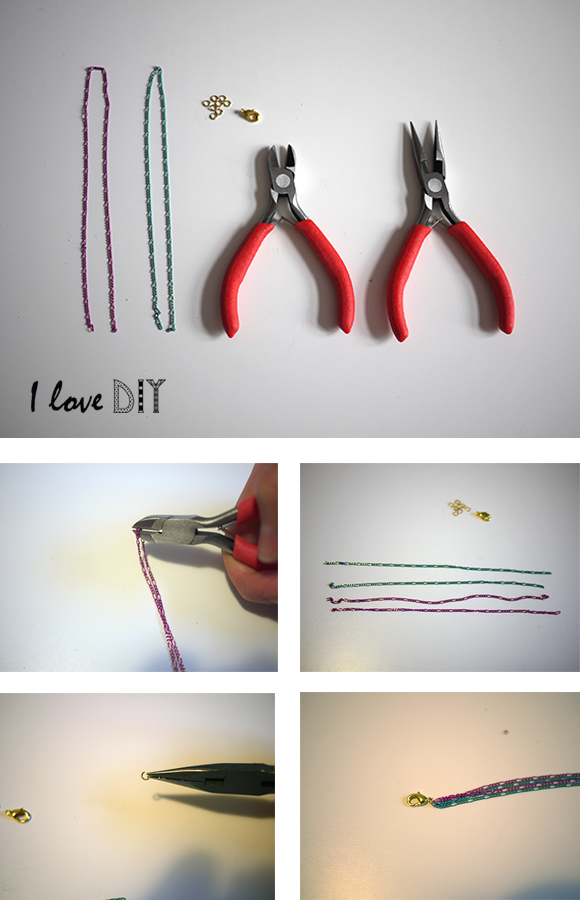 Pour vous créer un bracelet délicat chaînes il vous faut :
Des chaînes, les miennes  sont colorés pour coller à la tendance du color block, des pinces à bijoux et un fermoir.
On peut aussi au grès de ses envies se créer un collier et même une bague.
To create your delicate chain bracelet you will need :
Some chains, I have found mine colored to meet the color block trend, pliers for jewel and a clasp.
We can also create a necklace or a ring.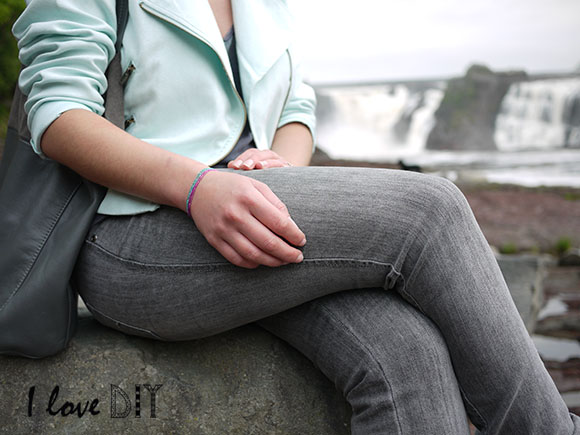 Quoi de mieux qu'un accessoire de couleurs pour illuminer un jean gris  et un perfecto de couleur sur une tenue casual ?
What's best than a colored accessory to brighten up a grey jeans a colored motor bike jacket on a casual outfit ?