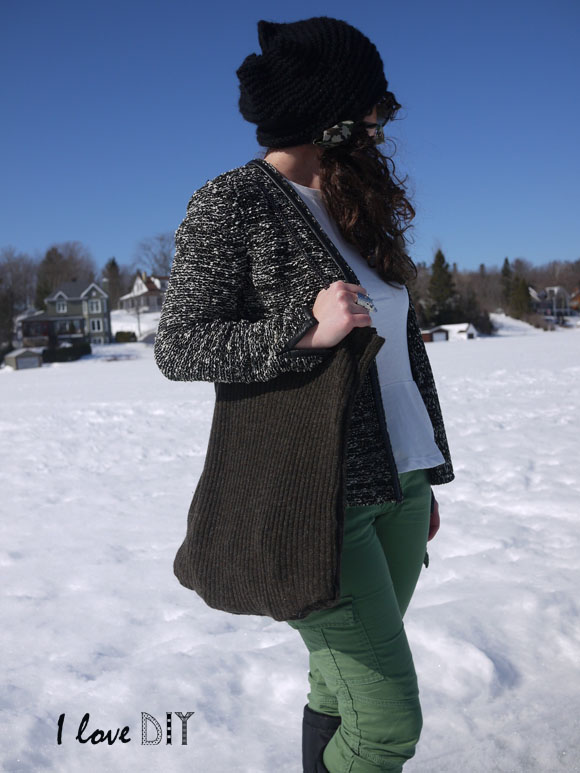 La création de ce sac est géniale car 100% recyclage, réutilisation de matériel. Je n'ai même pas eu a acheter du tissu ;-) J'avais trouvé une jupe en laine chez Emmaüs pour quelques dollars et j'avais adoré la couleur et la matière : un beau lainage. Quelques coups de ciseaux plus tard  ma jupe en laine était transformé en sac. Les étapes sont sur les pages suivantes!
The creation of this purse is great because 100 % recycle. I didn't have to buy the fabric ;-) I had found this skirt in Emmaus for some dollars and I felt in love with the color and the fabric a great wool. After some cut of scissors my skirt was transformed in a purse. Steps after the break !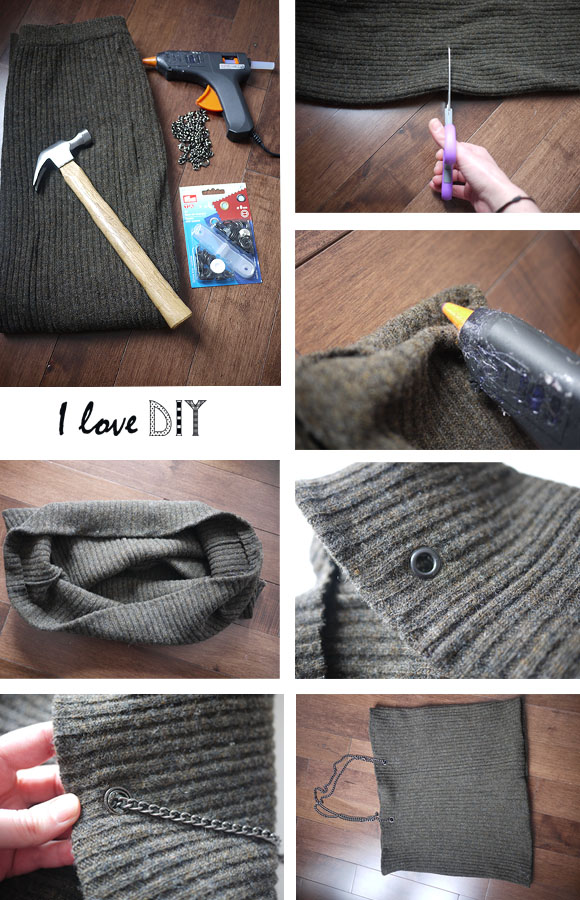 J'ai découpé la jupe dans la hauteur en me servant de l'élastique de la taille pour fermer le sac. Mais si j'avais utilisé un lainage autre j'aurais très bien pu la fermer en collant les 2 côtés ensemble. A l'aide d'une pince pour poser des œillets, j'ai percé le tissu pour y faire passer une chaîne ( elle-même recyclée d'un collier) pour créer les anses du sac. Voila un sac en laine recyclé pile dans la tendance armée du moment !
I have cut the skirt in the height using the elastic from the waist to close the purse. If you use fabric that is not a skirt you can  simply glue the 2 sides together. Then using a eyelet pliers, I have pierce the fabric to put a chain ( recycle from a necklace) to create the handles. And here is my wool purse that fit perfectly with the army trend !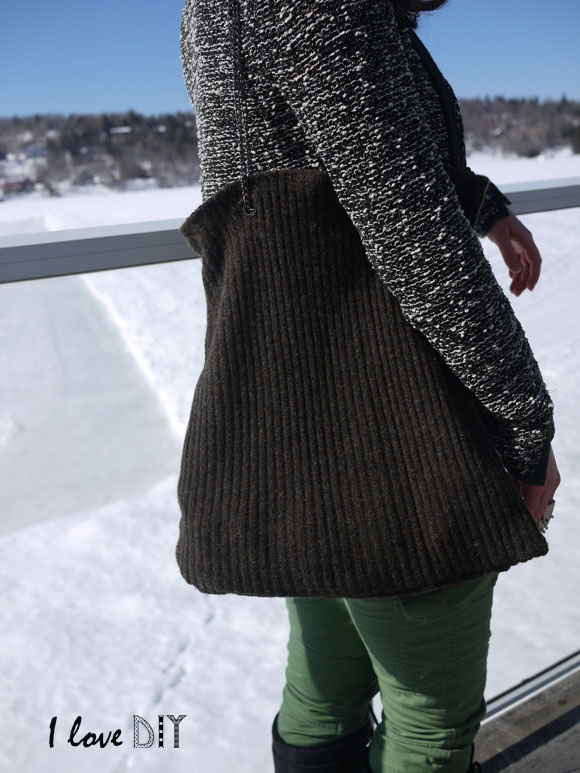 Ce sac en lainage est parfait pour les ballades du week-end ! Il est décontracté, léger, pas trop âpreté. Bref je l'adore !
This wool purse is perfect for the week-end ! It is casual and light I adore it !