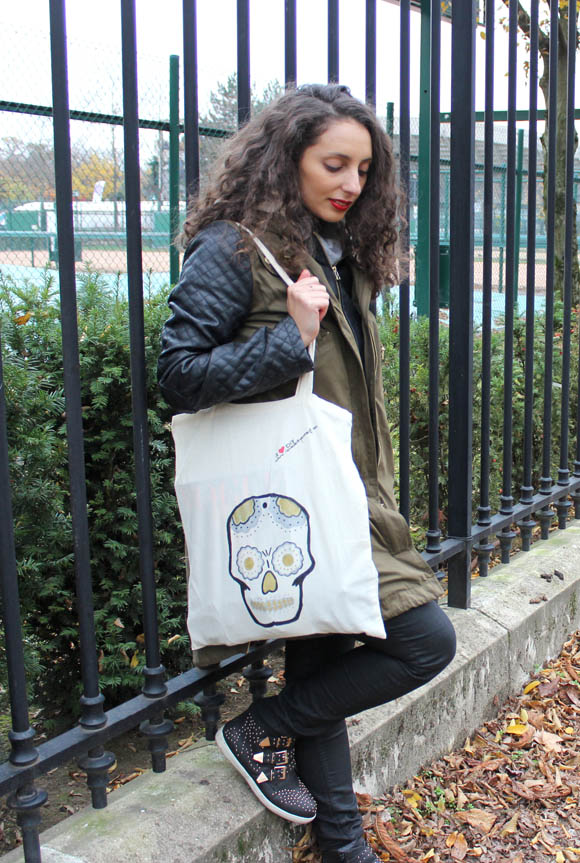 Lors de ma visite au Salon Créations et Savoir-Faire dont je vous parlais dans un précédant article, j'avais évoqué ma participation à un atelier customisation avec POSCA. C'était pour moi une belle découverte ! Ces marqueurs sont géniaux car on peut absolument tout customiser avec ! Ils sont compatibles avec le tissu, le bois, le verre, le plastique, les matières minérales, la céramique, les métaux et bien sûr le papier. Si la matière que vous décidez de customiser est amenée à être lavée ou mouillée, vous devez fixer la peinture avec un fer à repasser ou petit astuce avec un sèche-cheveux si la zone est difficile d'accès, je pense aux chaussures notamment. Vous comprenez pourquoi il est devenu mon meilleur ami ! Ce que je trouve aussi top ce sont les différentes tailles de mines qui existent et surtout le fait qu'elles soient lavables et interchangeables ce qui permet une longue durée de vie du feutre.
During my visit to the « Créations et Savoir-faire »show, I had the chance to participate to a customization workshop with POSCA. It was for me a great discovery ! These markers are just genius because they can customize absolutely everything ! Fabric, wood, glass, plastic, mineral material, ceramic, metal and of course paper. If the material you want to customize is going to be washed or wet, you have to fix the painting with an iron or if the place is difficult to access with a blow-dryer, I am thinking about shoes for example. You understand why it's my best friend now ! I also love the fact that there are several sizes of leads and that you can wash and change them so your pen will last longer.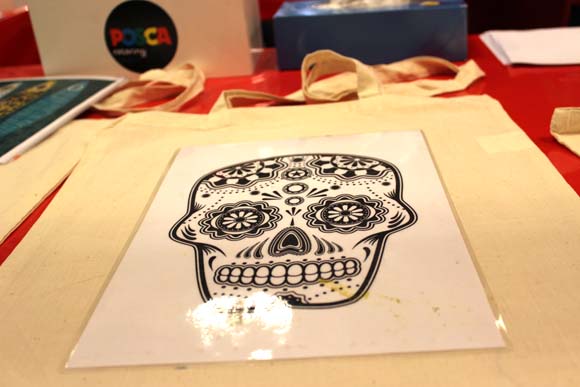 L'atelier proposé par POSCA consistait à customiser un sac shopping. Nous avons donc eu comme base un sac en toile et une série de dessins. Nous pouvions aussi bien sûr dessiner nos motifs. Je n'ai pas pu résister à customiser mon sac avec une tête de mort (Et oui je suis fan la preuve ici et ici).
The workshop proposed by POSCA was about customizing a shopping bag. So they offered us a fabric bag and some prints we can use. For the most gifted they could of course draw their own print.
I couldn't resist to choose a skull (you know I am fan : proof here and here).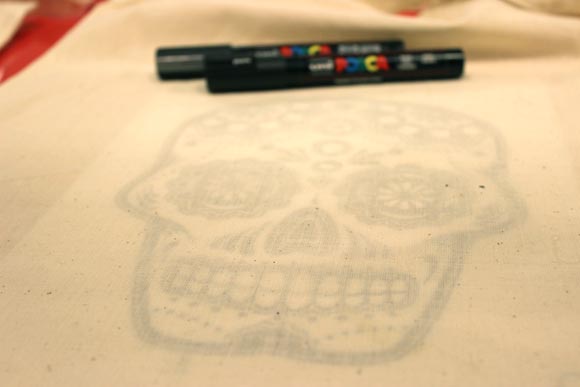 Il suffisait ensuite de placer le motif dans le sac et de décalquer grossièrement le dessin à l'aide d'un crayon à papier.
Then you just had to place the print inside the bag and approximately transfer the drawing with a drawing pencil.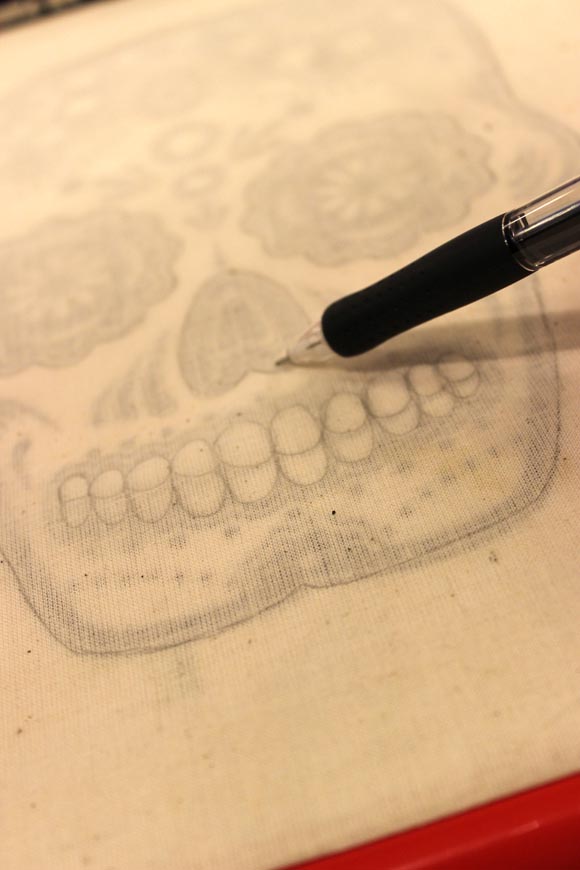 Ensuite plus qu'à repasser sur le crayon avec le feutre. J'ai choisi d'utiliser une mine moyenne.
Then just have to call in again with the pencil with the marker. I have chose to use a medium one.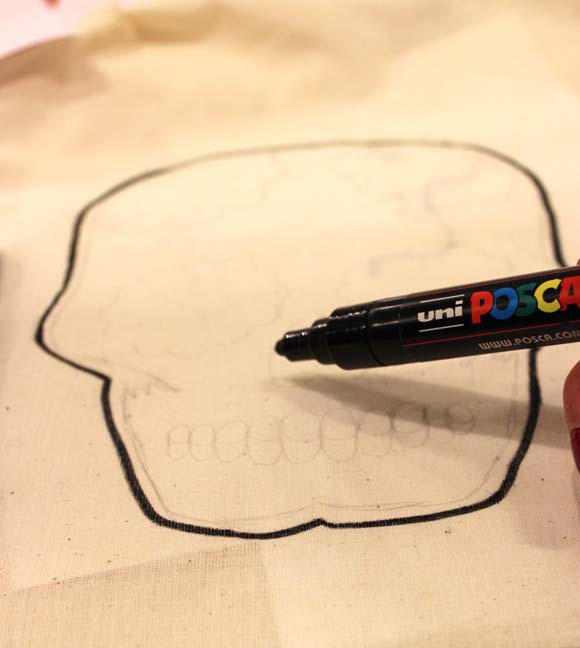 Laissez ensuite parler votre créativité dans le choix des couleurs, pour moi du doré et de l'argenté.
Then let your creativity work for you for the colors. I have decided to use silver and gold.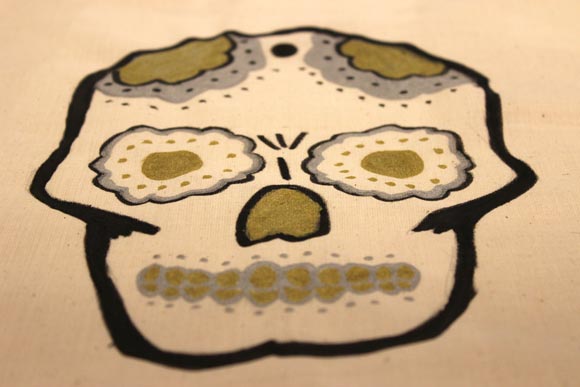 Et bien sûr d'ajouter une petite dédicace…
And for sure to add a little dedication…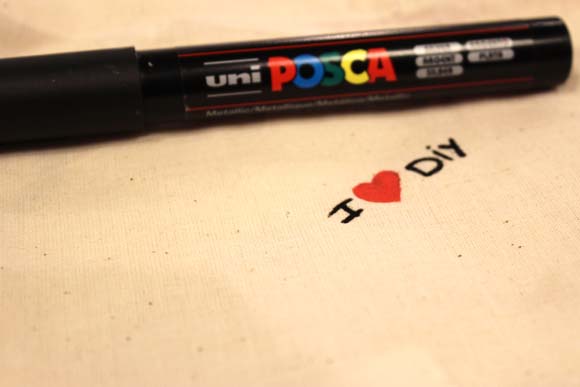 Un coup de fer à repasser plus tard, voilà mon nouveau sac shopping bien pratique pour aller faire mes courses ! Et surtout unique au monde ;-)
Few stroked of iron later, here is my new shopping bag very useful  ! And the only one in the world :-)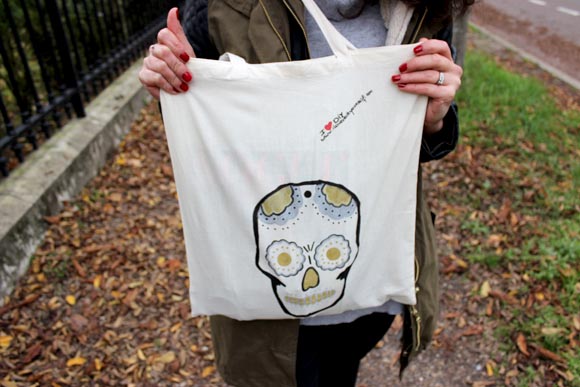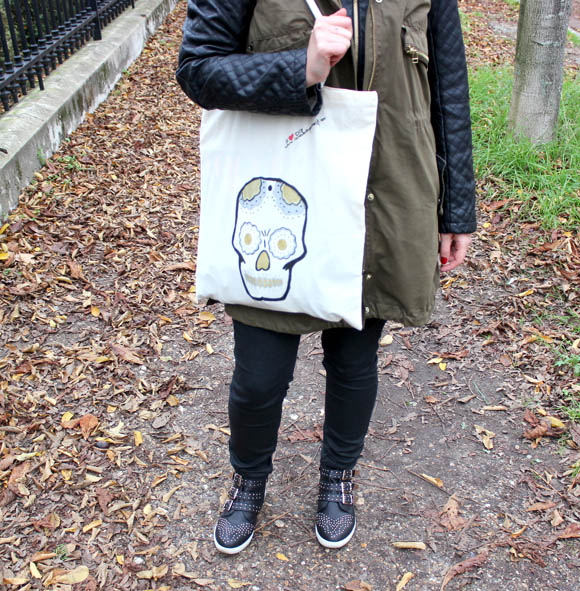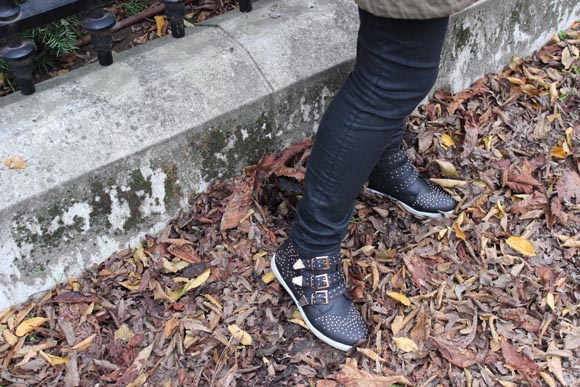 Parka et jeans ZARA, baskets Modress.
Coat and jeans Zara, sneakers Modress.