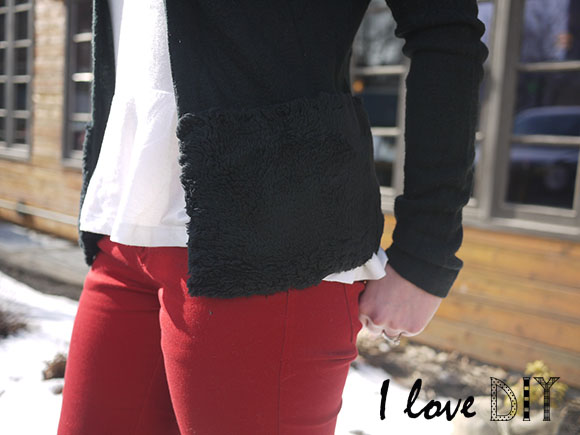 Comme promis hier, je vous montre comment réaliser votre gilet bi-matière inspiré par Agnona que j'ai repéré sur Olivia Palermo…
J'en parlais dans mon article ici . Alors cliquez sur read more pour en savoir plus et vous créer le vôtre !
As promised yesterday, I am gonna show you how realize your bi material jacket inspired by Agnona that I have spotted on Olivia Palermo. I was talking about it on my article here. Click on read more to learn more about it and to create yours !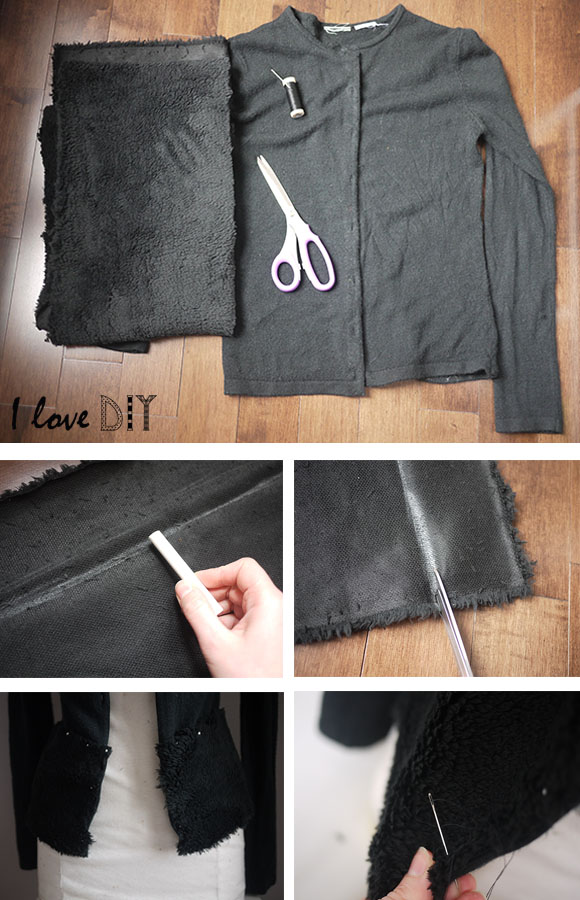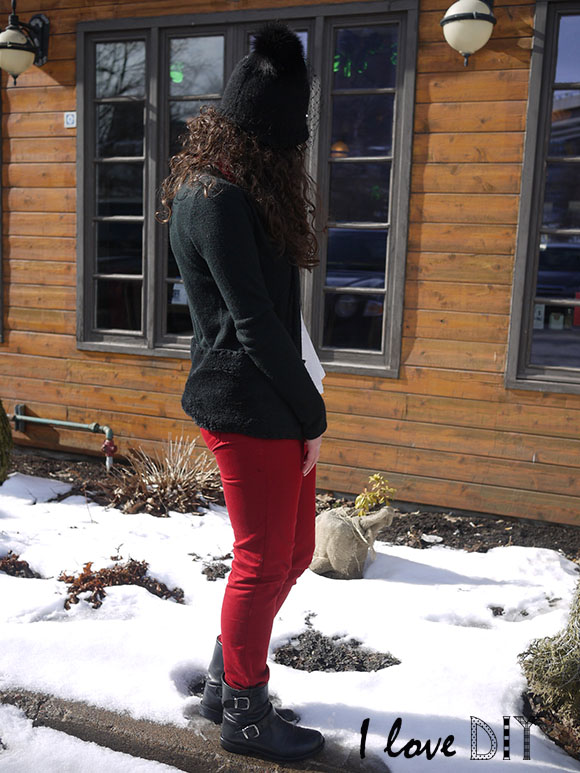 Pour faire un gilet bi-matière il vous faut : Un gilet noir ( le mien vient de la friperie Ozaname), un morceau de fausse fourrure assorti, une paire de ciseaux, du fil et une aiguille et c'est tout ! Mesurer la largeur de la bande que vous voulez sur votre gilet, couper la, épinglez-la et cousez à la main. Les points ne se verront pas car ils seront enfouis dans la fourrure. Petit conseil quand vous épinglez, ne tirez pas trop sur la fourrure mais épinglez-la de sorte qu'elle soit un peu lâche.
Avec un beau jean rouge et mon bonnet voilette DIY l'ensemble est parfait !
To make your bi-material cardigan you will need : A black cardi ( mine is from a second hand shop Ozaname), a piece of fake fur, scissors, needle and thread and that's all ! Measure the width you need for your cardi, cut, pin and sew by hand. The sewing won't be seen because it will be bury on the fur. Little advice : when you pin the fabric don't pin it too tight but loose the result will be better.
With a red pair of jeans and my DIY beanie this is perfect !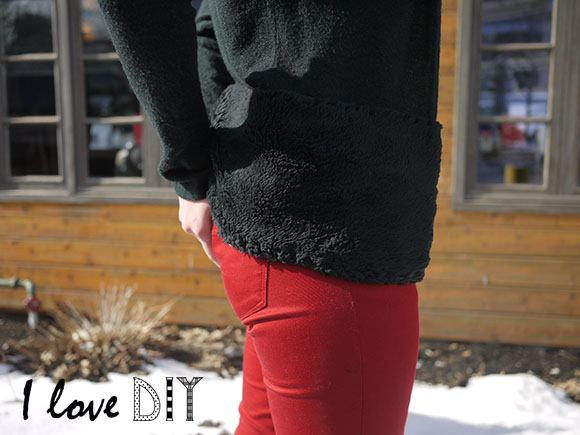 Alors prêtes à faire le vôtre ?
So ready to make yours ?