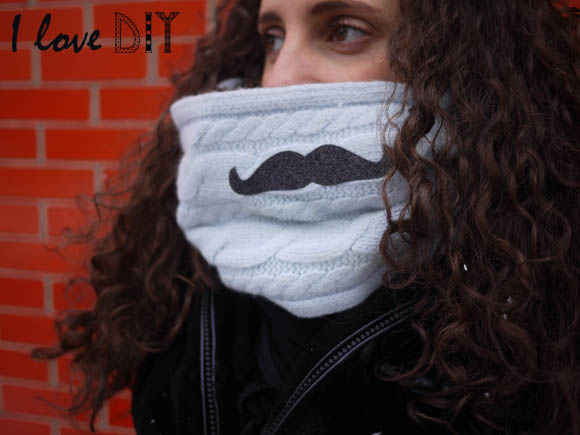 La moustache a été en vogue cette année mais pas seulement chez les hommes pour soutenir le cancer de la prostate ! On l'a aussi trouvé sur les vêtements et les accessoires. Alors pour clôturer cette année 2012  on adopte la moustache car c'est fun !
Moustache was very fashionnable this year, not only on men to support prostate Cancer ! We also have found it on clothes and accessories. So to close 2012 year let's bring the moustache back because it's fun !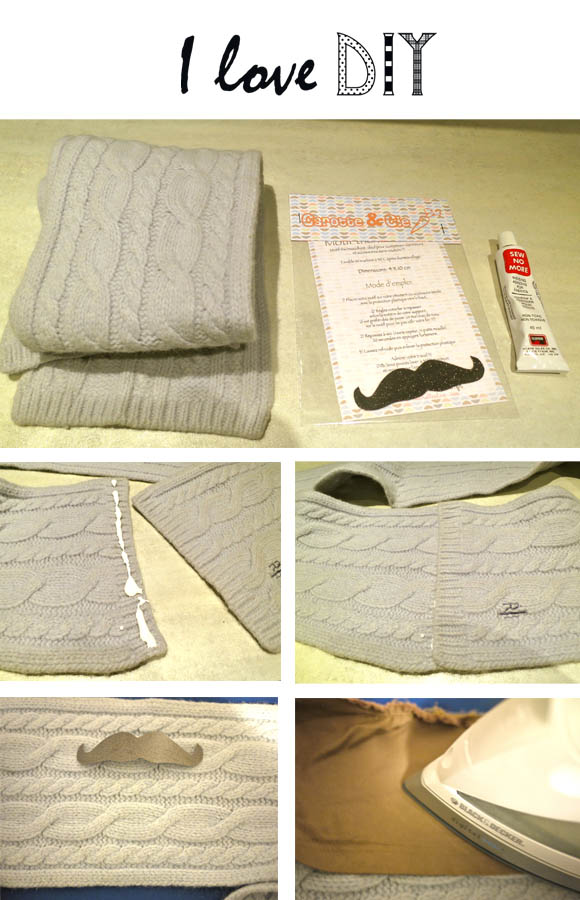 Dans un des derniers articles de mon blog (www.ilovedoityourself.blogspot.com)  je vous parlais des patchs thermocollants du blog de www.carotteetcie.com. J'avais utilisé la dernière fois des étoiles fluo pour faire des coudières sur une chemise un peu classique. Mais il y en a aussi en forme de moustache.  Si vous voulez vous créer un col mais que vous ne savez pas tricoter c'est assez simple, il suffit de coller avec de la colle textile les extrémités d'un écharpe. Et vous obtiendrez un col ou un snood.
In one the last articles of my old blog (www.ilovedoityourself.blogspot.com) I was talking about the patches from the blog www.carotteetcie.com. I used last time  the neon stars to create elbow patches on a classical shirt. But you also have moustache one on the blog. If you want to create your snood but you don't know how to knit you just have to glue with textile glue the extremities of a scarf. And you'll get your snood.