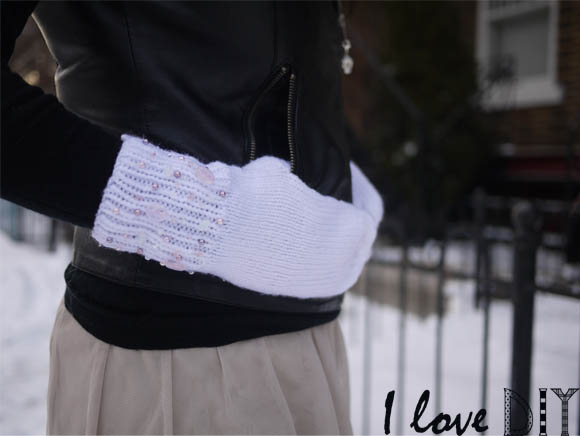 C'est l'hiver,  il fait froid, on a envie d'être bien emmitouflé dans ses vêtements ou de rester au chaud à la maison … Ce n'est pas une raison pour délaisser votre look ! Je vous ai concocté aujourd'hui un DIY tout chaud, tout beau, et tout brillant grâce aux étincelantes pierres Swarovski…
Winter, cold, we want to stay warm in our clothes or to stay home… But this is not a reason to give up your look ! I have created a DIY just for you, with the sparkling Swarovski pearls…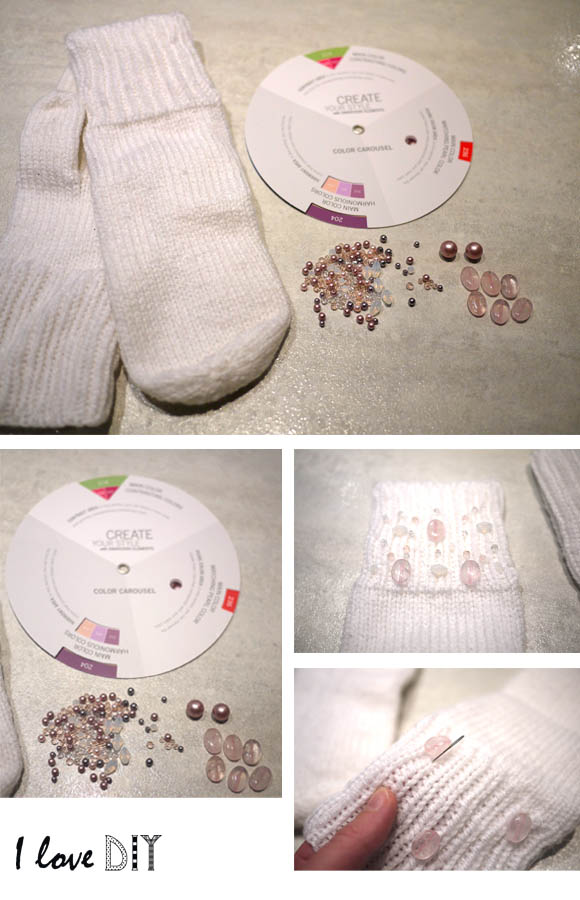 Pour mes mitaines perlées, j'avais envie d'éclat, de luminosité bref de quelque chose de précieux… Les perles Swarovski représentent tout ça pour moi. Quand vous les utilisez pour un projet vous ne pouvez pas vous tromper elles rendent vraiment votre créa précieuse.
J'ai utilisé le Carrousel de couleur Swarovski pour marier les teintes de mon DIY. C'est très pratique et cela permet d'avoir le parfait mariage de couleurs. Vous pouvez télécharger l'application via ce lien : http://bit.ly/T8cNuV ou aimer la page Facebook http://on.fb.me/TNhKYq pour plus de détails sur cette application.
For my pearled mitten, I wanted to reflect sparkle, light, I wanted something precious… Swarovski pearls represents all that for me. When you used them for a project you can't miss it. For me this is the best quality for craft projects.
I have used the Color Carosuel to combine tinges for my project. This is very useful because you can see the perfect association of colors. You can download the app following this link : http://bit.ly/T8cNuV or like the facebook page http://on.fb.me/TNhKYq to get more details.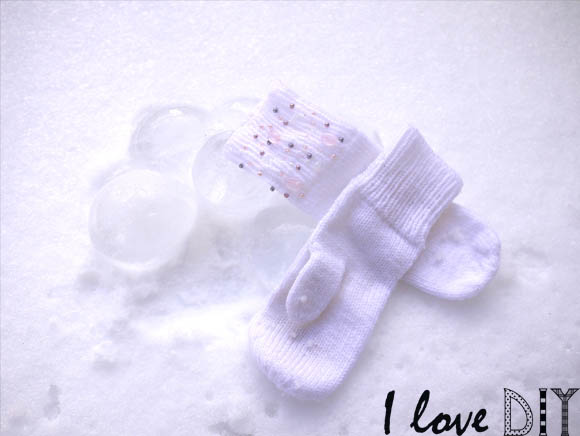 J'ai utilisé un fil de nylon transparent pour coudre les perles.¸
I have used a clear nylon string to sew the pearls.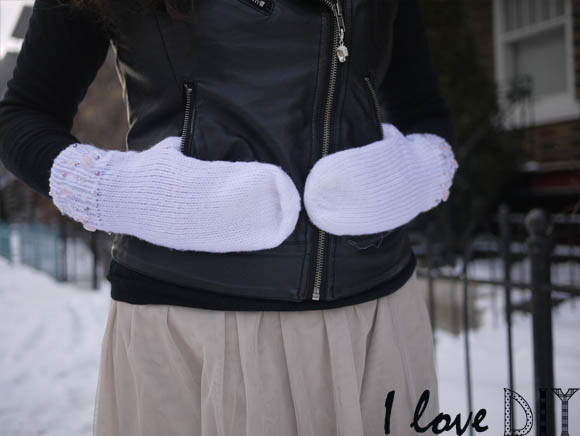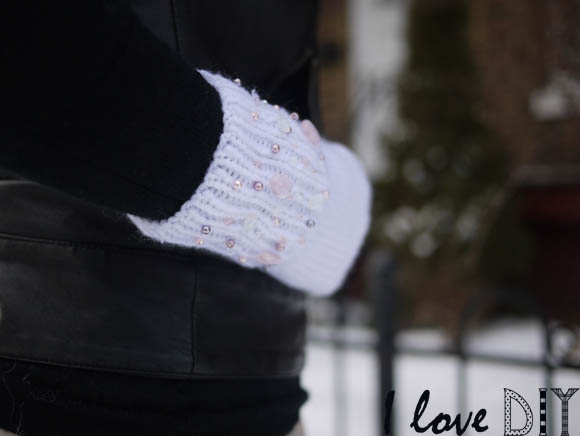 Swarovski organise  un concours sur Pinterest. Et comme c'est bientôt Noel vous pouvez gagner un lot de perles en cristal pour créer vous-même votre monde coloré alors je n'allais pas vous priver de cela :)  Les instructions sont sur ce lien : (http://pinterest.com/createyourstyle/colorful-world/) ou encore ici (http://bit.ly/TMvGC6)
Mon monde coloré ressemble à ça : http://pinterest.com/ildiy/colorful-world/
Swarovski organizes a Pinterest contest. The winners get a compliation of crystals to create their own colorful world so I couldn't let you ignore this information :) If you want more information on the contest go on (http://pinterest.com/createyourstyle/colorful-world/)
My Colorful word looks like this http://pinterest.com/ildiy/colorful-world/