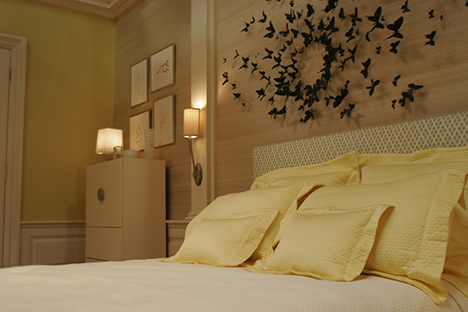 Que diriez-vous d'un mur de papillons au dessus de lit pour faire de beaux rêves ? Je l'avais repéré dans une émission hautement intellectuelle dont je dois avouer mon addiction …. Gossip Girl … Sans commentaires ! Il reste que je trouve cette idée très originale et faisable !
What do you think about a Butterfly wall to make good dream ? I saw it in a very intellectual tv show that I have to admit I am addicted to… Gossip Girl… No comments ! I love this idea and it is really makable !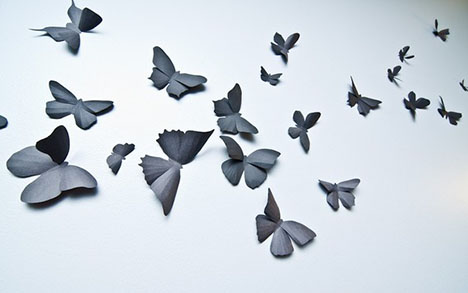 Créer votre mur en découpant des papillons dans du carton plumes noir. Un petit bout de scotch double face devrait suffire à les coller!
Create your wall by cutting butterflies in black paper. A little piece of adhesive tape should be sufficient to glue them on the wall !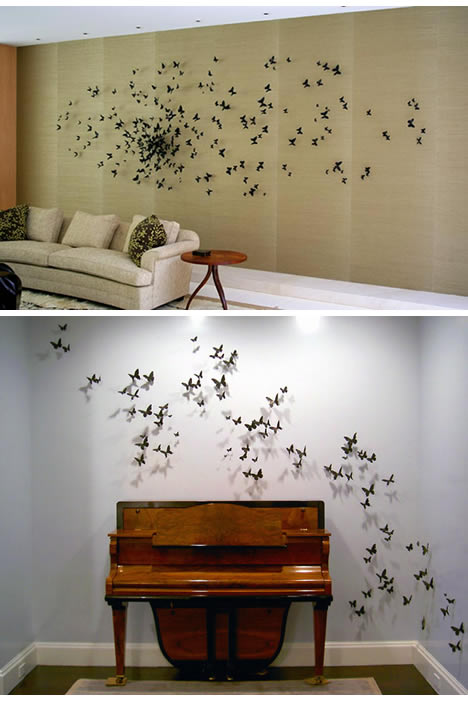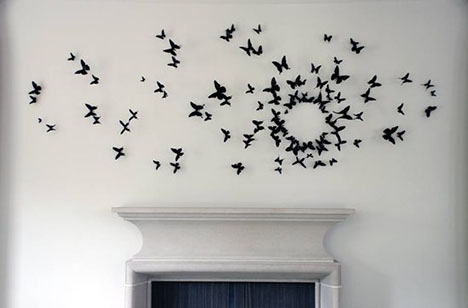 En cherchant sur internet j'ai vu plusieurs adaptations du mur papillons : Au dessus d'une cheminée, d'un piano, dans le salon…
While surfing on the internet I saw different versions of this butterfly wall : Above a fireplace, a piano or on a living-room…