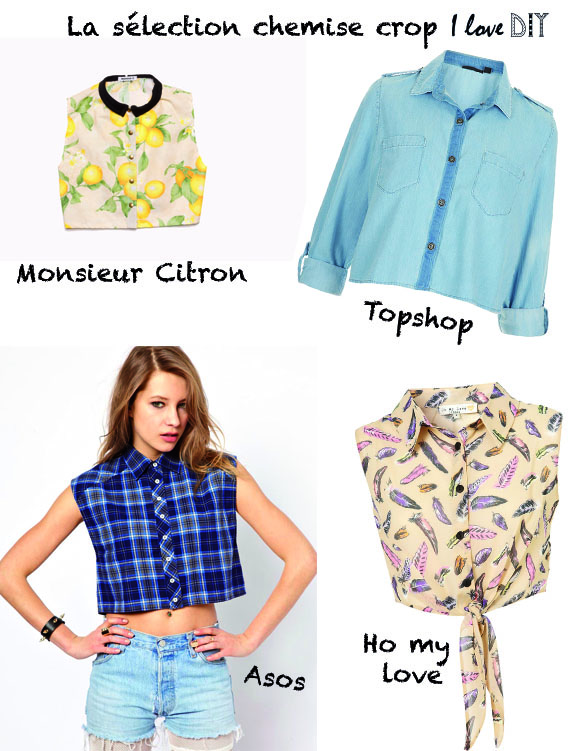 Portée avec un short ou une jupe taille haute, la chemise crop est un modèle de féminité et de sensualité. Alors cet été on en abuse. Quelle soit régressive comme le modèle de Monsieur Citron ou de Ho my love, grunge comme celui d'Asos ou encore casual avec en version jean chez Topshop, on adopte la tendance avec un grand OUI.
Demain on se fabrique notre chemise crop DIY!
Worne with a pair of shorts or a high size skirt, the crop shirt is a model of feminity and sensuality. So this summer let's abuse of it. We like it regessive like the Monsieur Citron or de Ho my love ones, grunge like Asos, or casual like the denim Topshop one, we say YES to this trend.
Tomorrow let's fabric our DIY crop shirt.