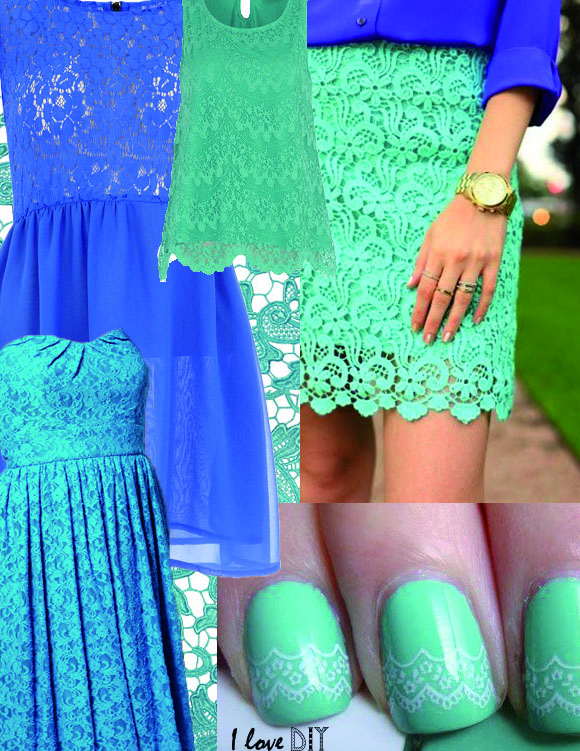 Bleu turquoise, bleu lagon, de Prusse, cobalt, indigo, outre-mer, Klein … Il existe mille et une nuance de bleu. Pour moi il est synonyme d'océan, de mer, de vacances et de liberté. Alors avec toutes ces descriptifs comment ne pourrait-il pas être LA couleur des vacances, de l'été…
Et cette saison on le veut sur la dentelle ! Je reviens demain avec un DIY inspiré de ce mood board !
Turquoise, lagoon, Prussian, Cobalt, indigo, Klein… There are thousand of blue shade. For me blue is related to ocean, sea, holidays and liberty. So with all these descriptions how can't be THE color of summer and holidays….
And for this season we want blue lace ! I'll be back tomorrow with a DIY inspired of this mood board !