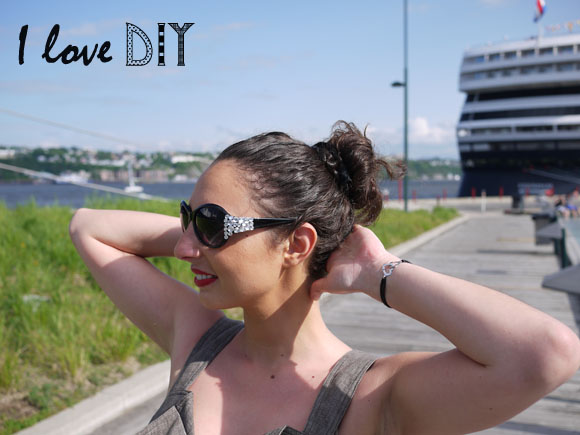 Attention voici un DIY hautement diva ! Ce qui va suivre sera grandement concentré en strass et en éclat ! Préparez-vous à donner du brillant à vos lunettes de soleil !
Warning this DIY is highly diva oriented ! What is going to follow will be greatly concentrated in strass and sparkle ! Get ready to let your old sunglasses shine !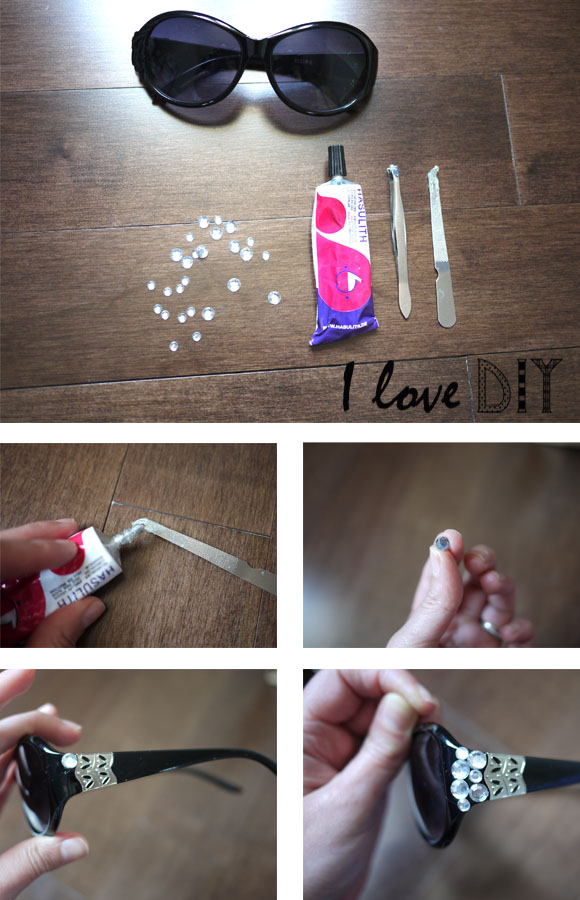 Pour customiser vos lunettes vous aurez besoin de :
– Une paire de lunette de soleil
– Des strass
– De la colle à bijoux
1. Poser un point de colle sur un bâtonnet
2. Apposer la colle délicatement et en petite quantité sur le strass
3. Coller le brillant sur les lunettes et procéder à une légère pression. Refaire la même chose pour les strass suivants
4. Laisser sécher
To customize your sunglasses you will need :
-A pair of sunglasses
-Strass
-Jewel glue
1. Put some glue on a stick
2. Then put a small amount of glue on the strass
3. Glue the strass on the sunglasses and push delicately. Do the same with the other strass.
4. Let it dry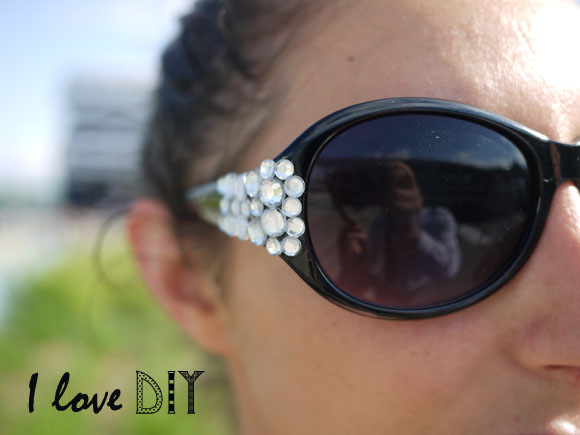 Et voila des lunettes basiques et cheap transformées en lunettes originales et shiny !
This how to transform a basic and cheap sunglasses onto originals and shiny one !